The Perez Chapel International has described allegations made against the Founder of the church Bishop Charles Agyinasare as ridiculous and mischievous and called on the general public to treat such information with contempt.
Bishop Agyinasare is said to have allegedly taken loans from the defunct FirsTrust Savings and Loans Company and the GN Bank, a claim the church vehemently denies and opposes.
According to a press release from the church signed by the Administrative Bishop of Perez Chapel, Apostle Raymond Acquah, though the Bishop was a one-time board chairman of FirsTrust Savings and Loans Company, he never applied for nor received any loans from the financial institution.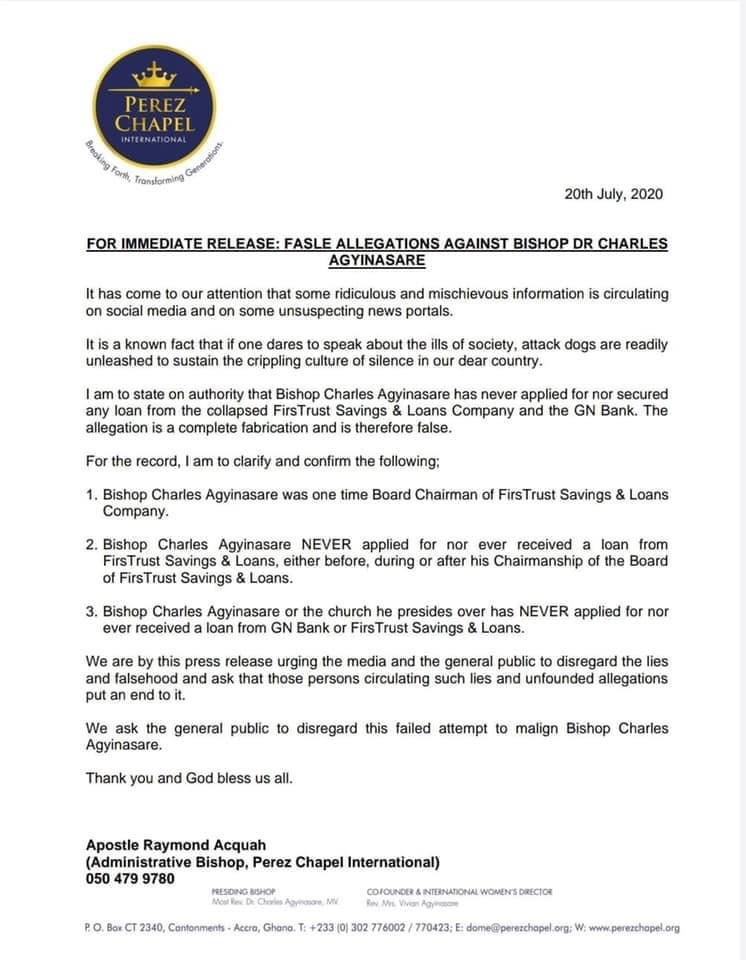 "Neither did he apply for or receive any funds on behalf of the church from the said financial institutions."
The church is therefore calling on the Bishop's accusers to desist from "circulating such lies and unfounded allegations."
"We ask the general public to disregard the failed attempt to malign Bishop Charles Agyinasare," the statement further read.