The NPP Parliamentary Candidate for Hohoe Constituency John Peter Amewu has condemned alleged political violence in the Hohoe constituency.
The Energy Minister expressed disappointment in the alleged act of violence and noted that it could ruin the development of the constituency.
Mr Amewu made the comment after taking part in a voters' registration exercise in the constituency.
"I am disappointed in the alleged violence. I condemn it not to attribute faults, but I urge the youth on both sides to be patient and restrain themselves from any act of violence in the constituency," he warned.
Mr Amewu urged residents to help instead so the process can be smooth and easy.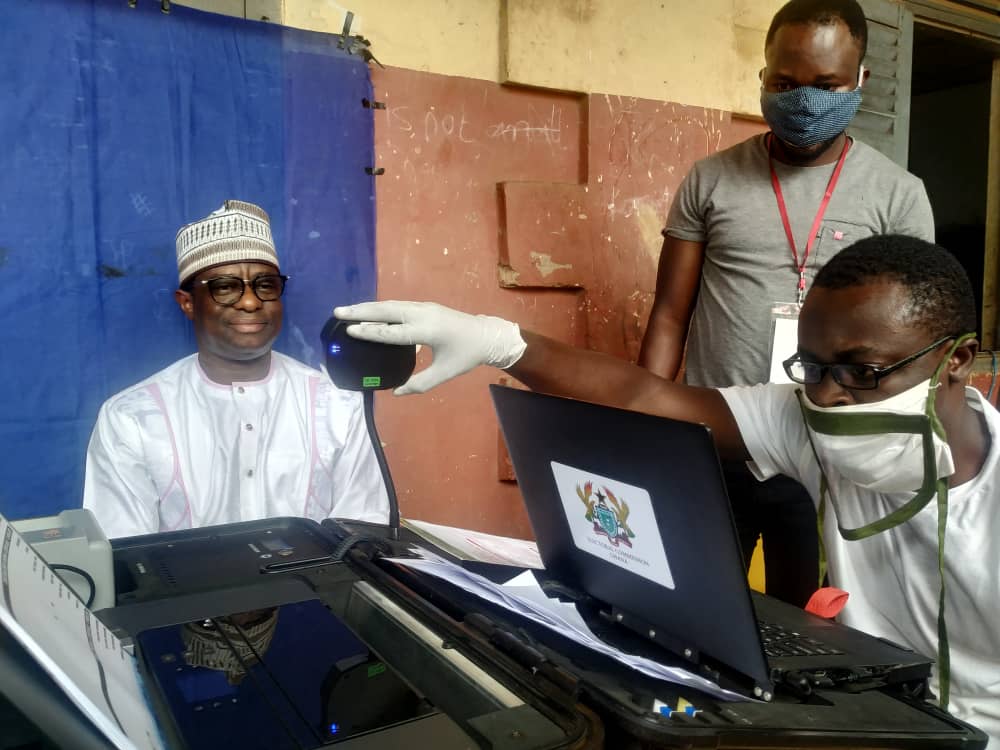 He warmed the youth to stay away from any activity that could destroy the existing peace of the area.
"The people in my constituency and everyone here knows I am a man of peace and do not believe in violence of any sort. So I wouldn't want to hear about anything violent again," he warned.
Mr Amewu also addressed rumours that he allegedly transported people to register. He clarified that he did not bus people to register.
"I did not facilitate bussing people but the individuals who were alleged to be bussed to the area was a follow up call placed to me by citizens outside the constituency to facilitate their transportation back home in order to get registered in the constituency" he said.
Mr Amewu who went through the process with his wife, Mrs Sesinam Amewu was impressed about the exercise noting that it was smooth and transparent.
The MP who was once an MCE for the area, hopes to revive the constituency to its former glory and vibrancy.
Mr Amewu who has initiated a lot of development projects in the area like the 7,000-seat multipurpose stadium, a modern police station at Alavanyo Kpeme, township roads and markets as well as schools, hopes to do more if given the chance to serve the people as their MP.