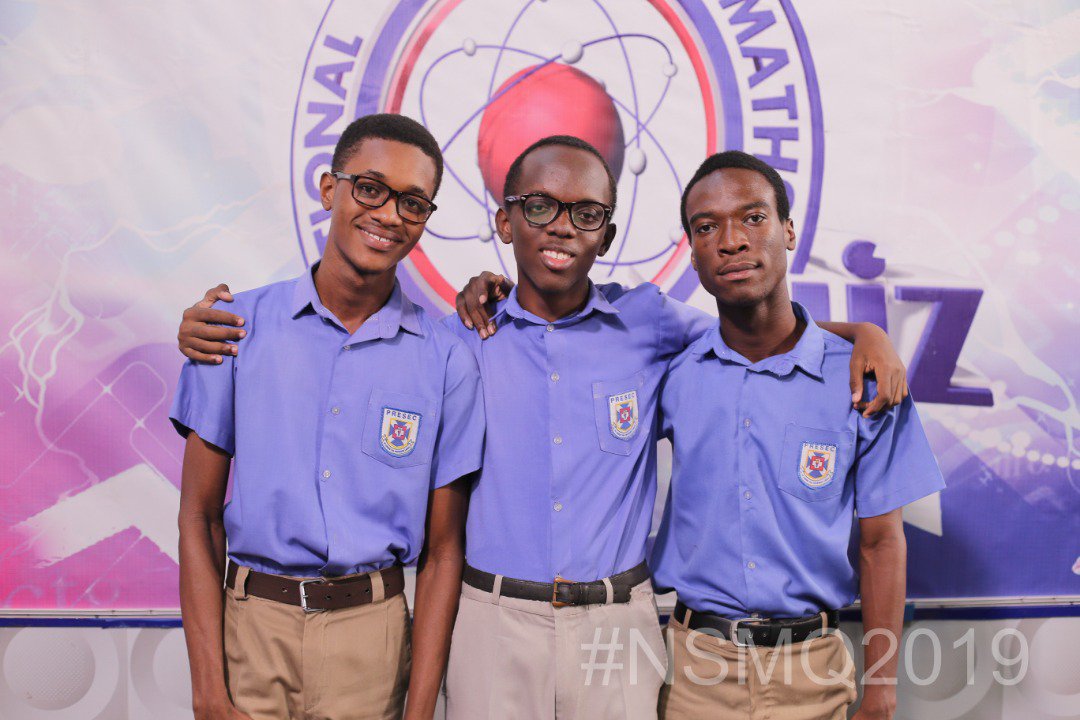 NSMQ2019 Presec contestants
Five-time champions, Presec Legon have qualified to the grand finale of the 2019 National Science and Maths Quiz.
The Legon giants eliminated two-time champions Opoku Ware Schools and one-time winners, Adisadel College Monday morning.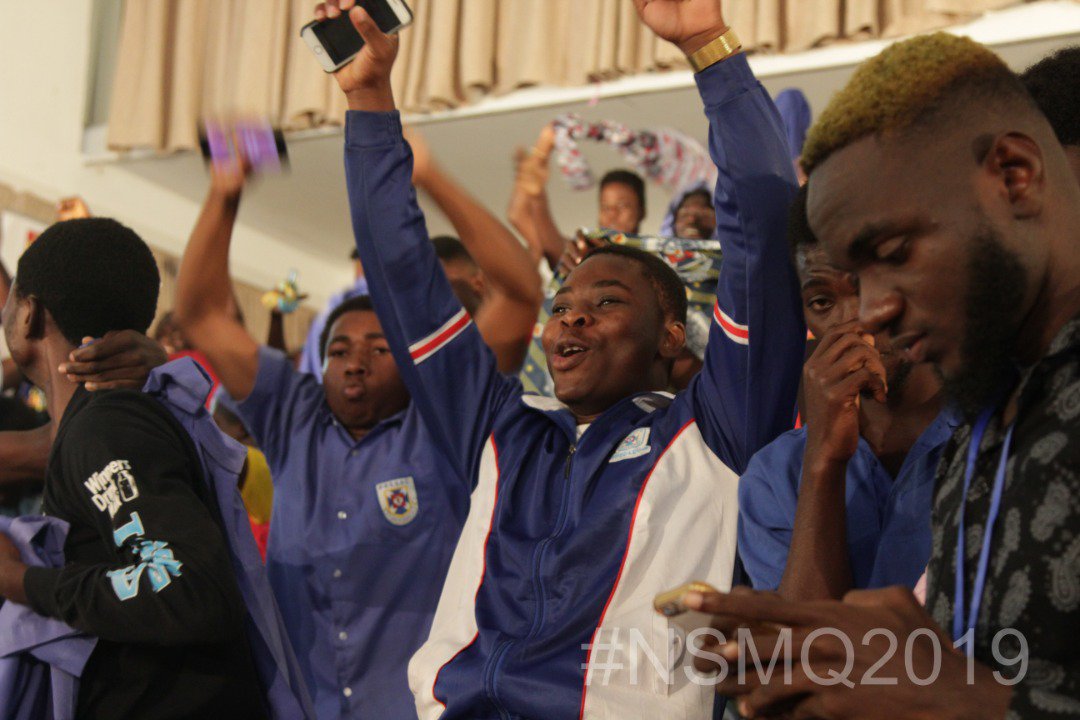 The 'blue boys' displayed fantastic energy throughout the contest and put it beyond the reach of the others by Round Four of Five.
Although Presec couldn't answer any of the four riddles in Round Five, the gap was too wide for the chasing pack to catch up.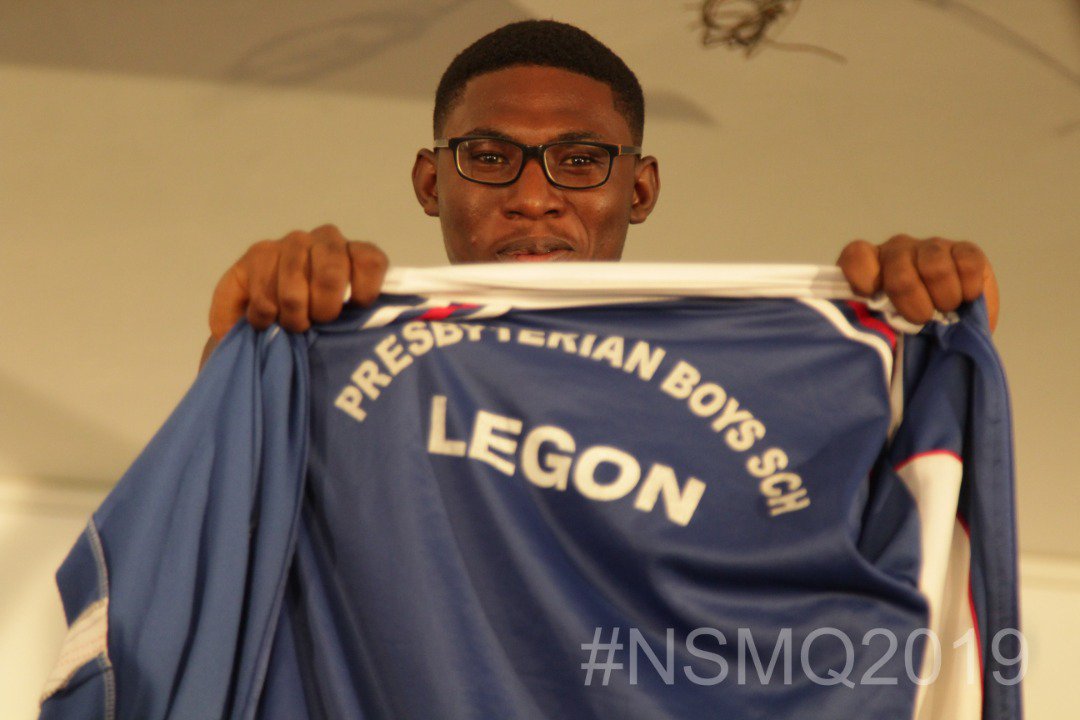 The scores ended at Presec Legon, 48pts – Adisadel College, 34pts and Opoku Ware School, 31pts
Adisadel has now been stopped from appearing at the grand finale for the fifth time consecutive.
Opoku Ware School have won the tournament twice. They would have to try again in 2020 to have a chance of making it three.
When it gets tough. The zebra boys! #NSMQ2019 #NSMQ2019Semifinals pic.twitter.com/AWzB2CnKEJ

— NSMQ Ghana (@NSMQGhana) 8 July 2019
Live update ends