46-year-old Cynthia Lartey has been baking for over a decade. Her business has recently suffered as a result of rising flour prices and her ill health.
She says her doctor begged her not to get sick again because she could not afford prescribed medications.
"The doctor says I cannot fall sick because there is no money, medications have become expensive so if I fall sick, I will not get anyone to take care of me."
Her concerned doctor is worried about what might happen if Cynthia, who can barely afford her medication, deteriorates further.
Cynthia Lartey's business has taken a hit, and she has two grandchildren to look after.
Her children are also struggling to care for their children, so they have sent some of their children to live with their grandmother.
Cynthia must care for herself, her grandchildren, and her hypertension and high cholesterol condition with little help.
"There is no money in the system. My baking business is also not going well. The sickness started some ten years ago, I went to the hospital and I was diagnosed. I do not know how I got it and was then put on medication," she told JoyNews.
Her medical bills are covered by the National Health Insurance Scheme. However, the scheme does not cover all of the medications she requires.
She was unable to pay for her doctor's most recent prescription.
She is back at the West Point Pharmacy in Korle-Bu with 50 cedis she received from a friend after failing to purchase a specific medication she required.
Cynthia has come to buy a few tablets to support other medications she received from the scheme.
"I am here to buy Cholesterol and Blood Pressure drugs. The doctor prescribed drugs for two months but I could only afford for one month even with that the money was a gift from a friend," she said.
The West Point Chemist serves 5,000 Insurance holders monthly.
It is arguably the pharmacy with the cheapest drugs on the Korle-bu stretch. But supervisor, Roberta Mensah tells me prices of drugs have risen sharply in the last 6 months.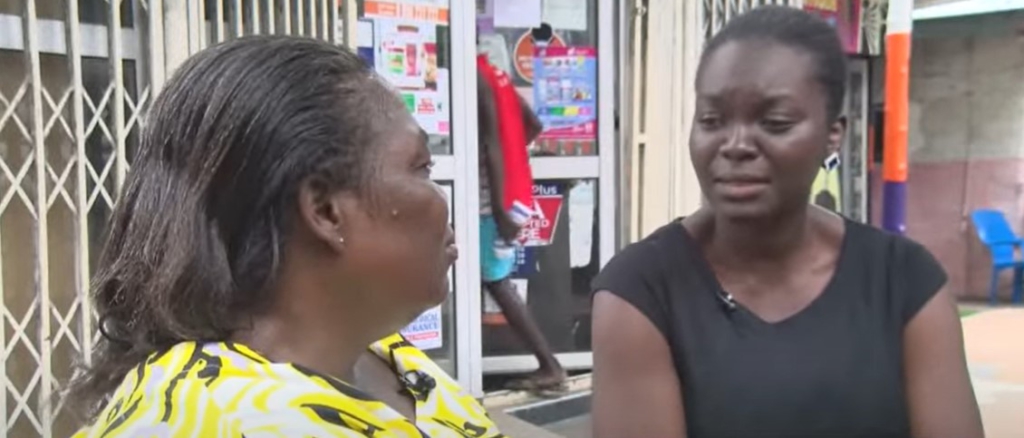 Commonly used medications like paracetamol, blood tonics and BP drugs have all gone up.
"We have Amlodipine, we have Lisinopril and Nifedipine. The price was around 30 cedis, that was two to three months ago but now the price is GHC38.05 pesewas. Paracetamol for children used to be GHS5…although we are managing, it is not easy. Sometimes when the patients come for the prescription, you take and you do the calculations and you feel for them."
With the cedi doing badly, the price of imported drugs has shot up.
Roberta says her boss, Pharmacist Archibald, has recently taken a bank loan to support his business.
He says for the past nine months government has not paid their insurance claims, so it makes managing the business and paying workers difficult.
"Some of the creditors are a little relaxed when it comes to collecting monies from us. They listen to you, they know that whenever they pay you, you will also quickly come and pay them…when the payment is not coming, then you have to go to the bank to make sure that you get something at least to pay them so they supply you [drugs]," he noted.
DISCLAIMER: The Views, Comments, Opinions, Contributions and Statements made by Readers and Contributors on this platform do not necessarily represent the views or policy of Multimedia Group Limited.