A road safety charity organisation, Annagrace Foundation, is drawing attention to the plight of road traffic crash victims who it says have been left to their fate in various health facilities with no financial support to seek needed medical help.
Annagrace Foundation says many accident victims are left to their fate, with no funds to take care of the cost of treatment.
The foundation has been supporting the recuperation and welfare of some of these road crash victims.
Officials donated wheelchairs and other medical aid to support their recuperation in Kumasi.

National Road Safety Authority figures indicate mortality and morbidity arising out of road carnage rank amongst the top 10 causes of death in the world.

More than 2 percent of Ghana's Gross Domestic Product is spent on road accidents.
Between 8 and 10 persons die every day from road accidents.
Many of those who survive are soon forgotten after media publicity of the crash dies down.
Annagrace Foundation is changing the narrative by reaching out to victims through cash donations, wheelchairs, and high-visibility materials for the police and traffic regulators.

Chairman of the NGO, Joseph Kwame Boahene says the fatalities associated with road carnage compelled him and other members to form the foundation.

"My dad died in a road accident and I know of close people that have died on the road through negligence so we decided to form an organisation to help with the prevention of road accidents".
"This is a small gesture which is coming from us to help transport the victims from their various vehicles when they bring them to the hospitals and then later on when they rehabilitating, they would be able to use the wheelchairs for rehabilitation as well," he added.
Annagrace Foundation over the weekend donated 12 wheelchairs to the Kumasi South Hospital to assist the recuperation of accident victims.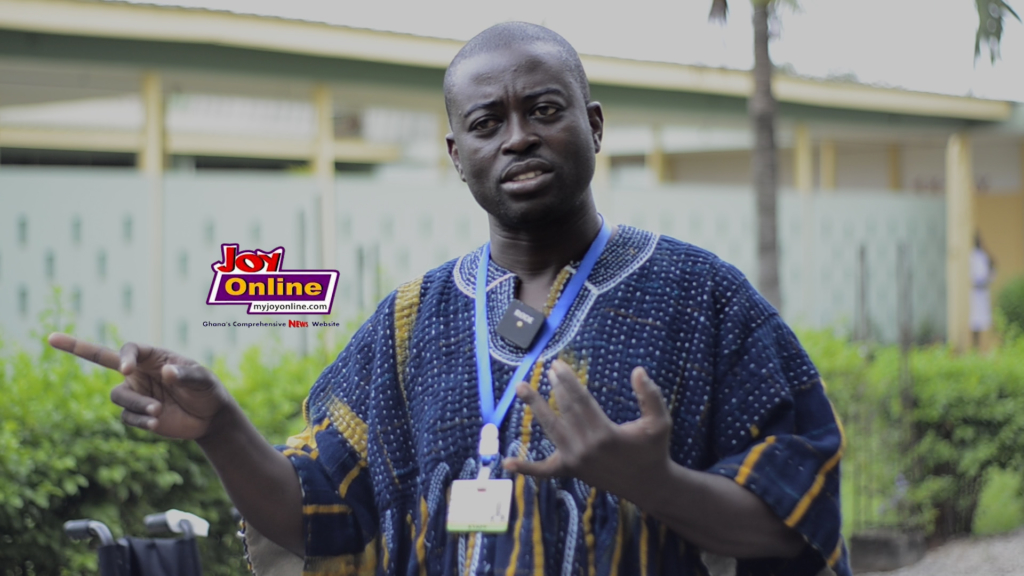 Medical Superintendent, Dr. Ofori Boadu who received the items on behalf of the victims commended the group for the support.

He bemoaned the increasing spate of road crashes involving motorbike and tricycle riders in the hospital's catchment area.
"Sometimes it is worrying when we need to convey a client from one point to the other and because of the absence and unavailability of a chair like this, carrying these persons becomes almost impossible and of course, it hampers the quality of care that we so desire.
This thing has come in handy to help nurses, help doctors in the conveyance of clients from one point to the other."

"We see a number of road accidents, especially those using the tricycle, the aboboyaa and the rest. It's quiet common here, especially in the Mayanka enclave. They are always been knocked down there. Those are the cases that will warrant the use of the wheelchairs."
The organisation has made a similar donation to the Police Hospital.