Sara The Dressmaker has come out with a brilliant way to honor Ghanaian gender advocate, journalist, and broadcaster, Gifty Anti, who for decades has been a source of inspiration to the Ghanaian society with a collection dubbed "THE GIFTY ANTI".
"THE GIFTY ANTI" collection symbolizes her power of inspiration, her ability to encourage women in the corporate world, and everyday people to embrace their true selves, while channeling their self-expression through fashion.
Since it is said that appearances do matter, from the job interview to the corner office, to networking events, "THE GIFTY ANTI" collection is a great way to dress for success.
The breathtaking ensemble embraces freedom, fearlessness, and how modern corporate women should look within and outside the working environment.
Speaking to the media on the launch, Sara The Dressmaker said, "today we unveil our new collection which we named after Anti Gifty, on the theme; "Femme de Substanz" which means 'Woman of Substance'".
"We realised she does a lot of things and we are so proud of her. This is also an opportunity to introduce our customers to our new location at Haatso Ecomog last stop Junction", she said.
Meanwhile, Gifty Anti in her response said, she is very humbled to have a whole collection named after her.
"I feel very humbled and very honored for her to consider me as worthy and naming her collection after me because I don't take her brand for granted. For her to call a whole collection "A Gifty Anti Collection", I am very very humbled, excited and celebrated and I thank God for such a day as this, I will never forget", she added.
"THE GIFTY ANTI" is made up of 10 looks, each look will be unveiled during her Stand Point show.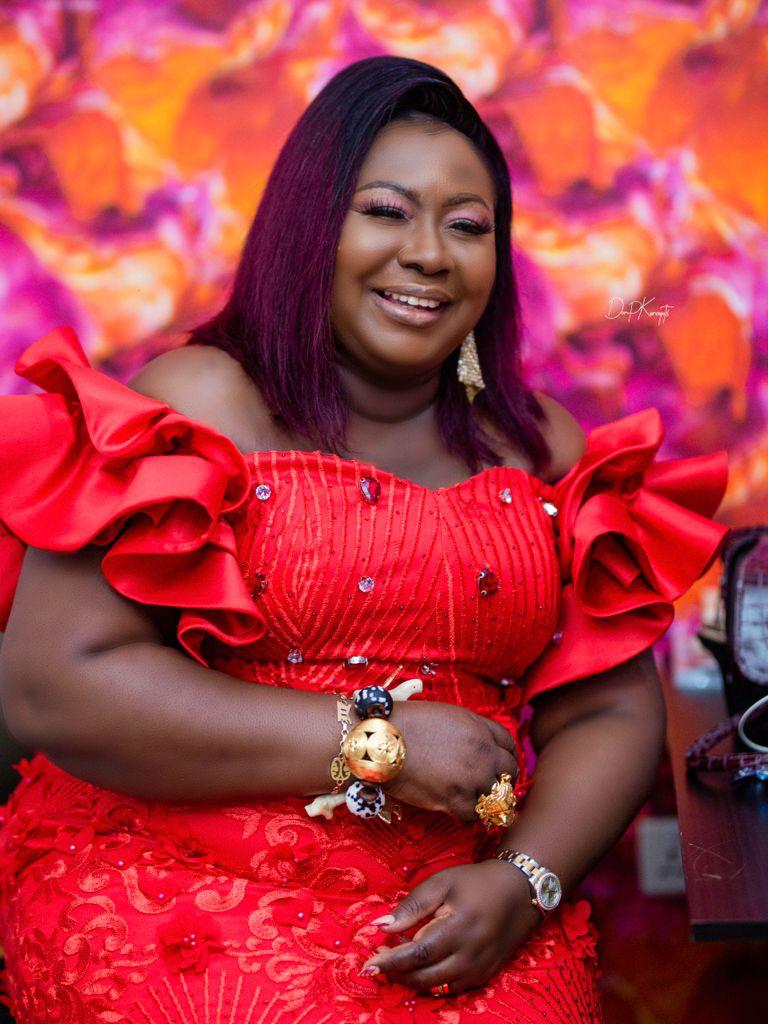 Two looks from the ten were unveiled during the launch last weekend.
The iconic personality began her media career as an intern at the Ghana News Agency and then moved on to the Ghanaian Times as an intern.
Gifty later worked as an intern at the Ghana Broadcasting Corporation (GBC), where she was also offered the option to do her national service. Gifty landed her first job as a floor manager at GTV. She later became a TV presenter, coach, gender advocate, and feminist. She is currently the Chief Executive Officer of GDA Concept and host of Stand Point, a talk show about women's issues.
In 2019, she launched her book titled "A Bit Of Me", the book reached number one on Amazon after one week of publication. Gifty Anti is also known by the stool name, Oheneyere Nana Awo Dansua.
DISCLAIMER: The Views, Comments, Opinions, Contributions and Statements made by Readers and Contributors on this platform do not necessarily represent the views or policy of Multimedia Group Limited.