There is "serious intent" in the EU to solve post-Brexit difficulties over the Northern Ireland border, Irish Prime Minister Micheál Martin has said.
Speaking to the BBC, he said the "mood music" surrounding EU-UK negotiations had improved in recent weeks.
But he admitted feeling "frustrated" that the issue had hindered the "full flowering" of the two sides' alliance.
And he warned the UK against acting unilaterally, saying it would "undermine" relationships.
The Taoiseach's comments come ahead of a meeting between the UK's Brexit Minister Lord Frost and the EU Commission Vice-President Maros Šefčovič in Brussels on Friday aimed at resolving problems arising from the Northern Ireland Protocol.
The protocol was part of the EU-UK Brexit deal designed to avoid implementing border checks on the island of Ireland.
It created a new trade border between Northern Ireland and the rest of the UK, meaning some goods such as meat and eggs are subject to checks when they enter Northern Ireland from Great Britain.
This has angered some Northern Irish politicians including DUP leader Sir Jeffrey Donaldson who said the protocol was disrupting businesses and harming trade.
But in an interview with the BBC's political editor Laura Kuenssberg, Mr Martin insisted there was "not an abundance of checks" on the border and that Northern Ireland benefitted from having access to both the European and UK markets.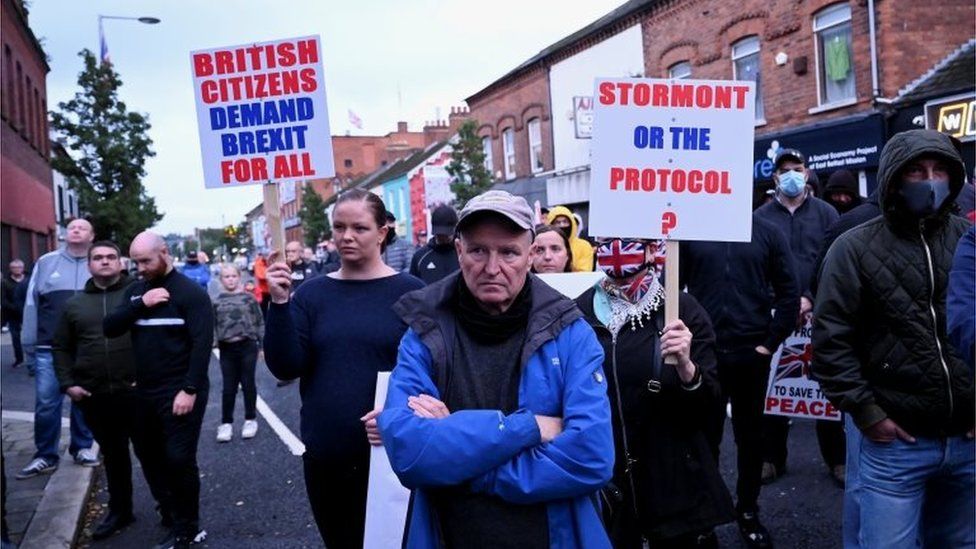 However, he added that the EU "sincerely" wanted to engage with the problems, which he said could be "resolved with goodwill on all sides".
He acknowledged that "there have been periods during these talks when they've dragged on with very little happening" but added that "now there's a bit of engagement, of serious intent".
He said the protocol was "never going to be perfect", adding: "It's important that we don't allow perfect become the enemy of the good."
He also urged the prime minister to believe that Brussels' offer of compromise was genuine and urged him not to take too long to move towards a deal saying "don't leave it to Christmas Eve this year" – a reference to last year's Brexit deal which was agreed on December 24.