As part of the series of complicated procedures expected to cover a 12 to 18 month period, the Bansah siamese twins have undergone a specialised MRI scan test, the first phase of their separation surgery.
Although such an MRI scan had never been done before in Ghana, a senior radiographer at the Greater Accra Regional Hospital, Doreen Naa Dzama Odotei said the procedure though successful, was not easy.
"We realize that we had a challenge when it came to the scanning protocol. Again we had to modify the scanning protocol to ensure that we get these images," she said.
However, the team was able to achieve the deficient sensor image which helped them to "see the fibres in baby one's brain, so this clearly tells us that baby one has his brain fibres going in that particular direction."
But with 'baby two', as one of the children is identified "we have his brain fibres shooting to the other direction."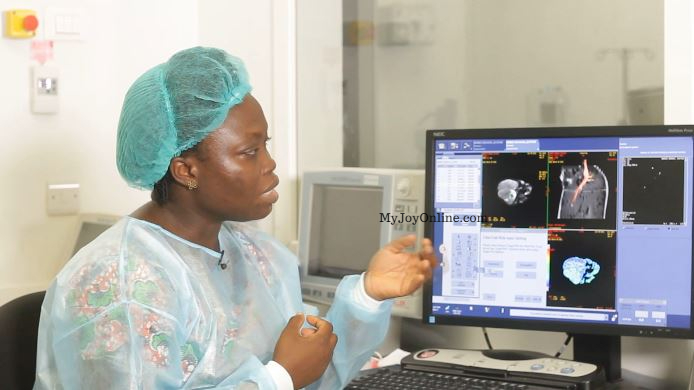 She explained the images will help the surgeons to identify the safe place to enter to avoid causing more harm to the babies.
"This will also help us to fabricate the whole module which will be needed for practice leading towards the surgery," she added.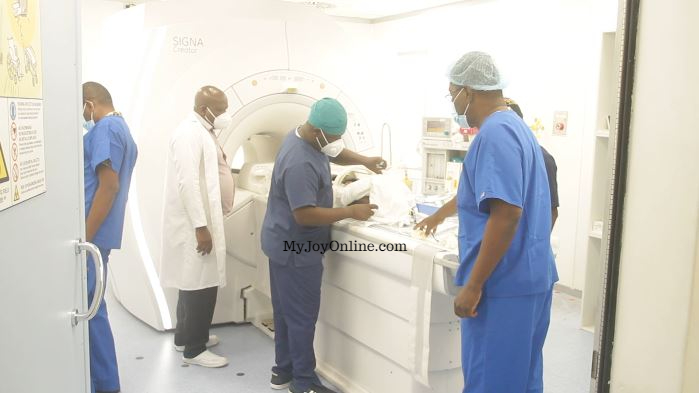 Speaking to JoyNews, Neurosurgeon and team leader on the case, Dr Samuel Kaba Akoriyea said the test was hitherto considered unfeasible.
"I must say that until we received them, we didn't know that this test could be done in Ghana, and it is the first time we are having it done in Ghana and in the sub-region.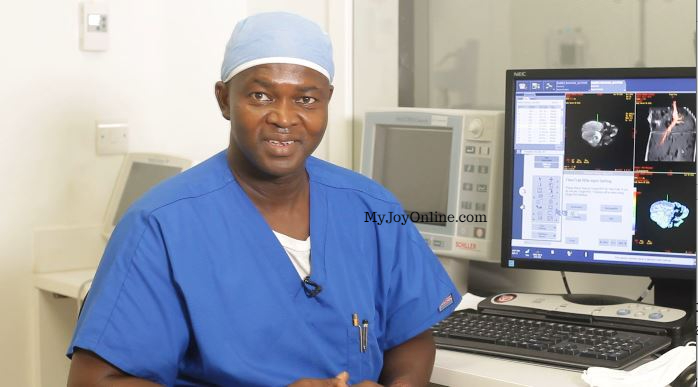 He added that the test will provide the doctors' extra knowledge on what has happened to the twins for a successful surgery.
The medical officer also stated that the successful completion of the procedure was good news – not only for the twins but for all Ghanaians as it will help in diagnosing and treating other diseases.
"Including heart, brain, spinal cord and other organs," he added.