Government is hoping to create a number of jobs in the coming years through the implementation of its five-year- National Green Jobs Strategy, started in 2021.
Director of Monitoring and Evaluation at the Ministry of Employment and Labour Relations, Gloria Bortele Noi revealed that the ministry has received a €17 million funding from the EU to commence the new pact for jobs programme in 2023 under the GrEEn policy.
The policy aims at promoting green jobs through inter-sectoral linkages and cooperation.
Speaking at the Ashanti regional GrEEn job fair, Gloria Bortele Noi indicated that government is seeking to transition the Ghanaian economy to a greener one to create more jobs through its TVET programme.
She said the National Green Jobs Strategy aims at promoting the creation of decent green jobs through inter-sectoral linkages and cooperation, and focuses on enhancing coordination of interventions that impact green jobs across the sectors, support green enterprises to grow and expand, as well as facilitating the mobilization and accessibility to green financial resources.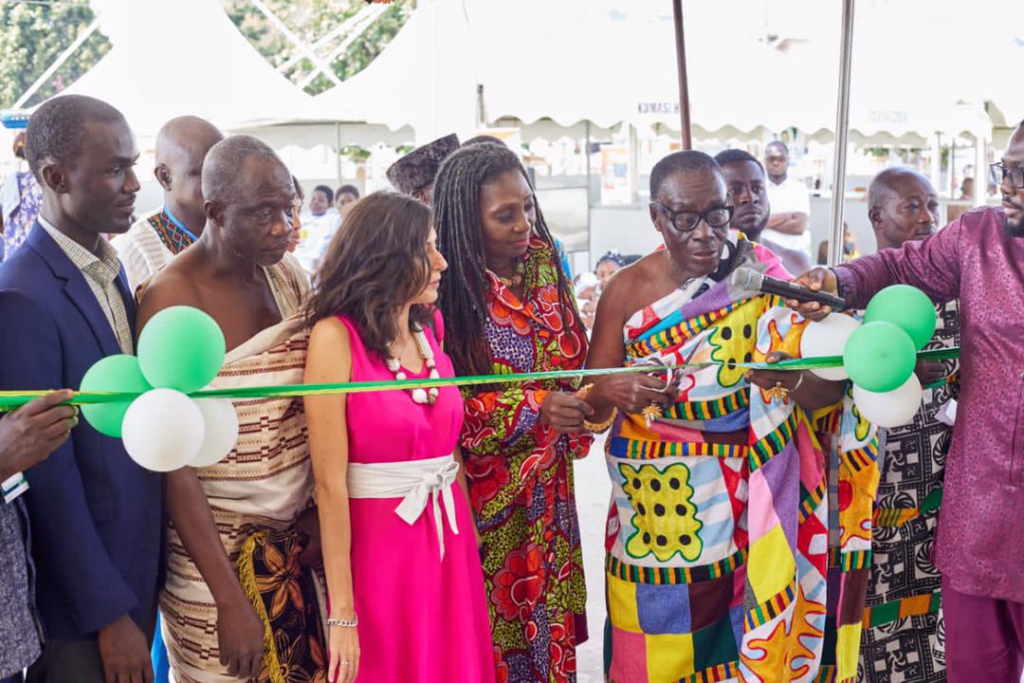 The GrEEn job fair brought together over 500 job seekers, employers and exhibitors from the GrEEn and circular economy.
Over 120 vacancies and openings were made available to qualified job seekers.
Programmes Manager of the GrEEn SNV project, Laouali Sadda was confident that the job fair would provide massive employment opportunities for the youth as he observed in previous events.
"In November 2021, two job fairs were organized at the regional level in Kumasi and Takoradi. A total of 3,680 (55% females) attended the two events where 113 companies provided 1,303 job openings. This provides skills and business development for the entrepreneurs and job seekers. It serves as a platform for both the talents to find employments from the entrepreneurs," he said.
With hope of meeting their potential employer, scores of unemployed youth thronged the 2022 Ashanti regional GrEEn job fair.
Prince Wilson, who recently completed school, has been on a job hunt for 6 months now.
"Even in just the few months I have been chasing an employment opportunity, it hasn't been easy. We the unemployed are reeling under the impact of the present economic situation. The little money we have on us can't even afford the least item on the market. I am here to see if can get an opportunity," he said.
The GrEEn regional Job fair was held under the theme, "Green and Circular economy: A sure way to creating decent and sustainable employment and jobs".
The event was funded by the European Union in partnership with the Ministry of Employment and Labour Relations, Ministry of Local Government, Decentralization and Rural Development, Association of Ghana Industries (AGI), Labour Department and the Ghana Chamber of Young Entrepreneurs.
Other supporters include Kumasi Hive and the Women's Haven.
DISCLAIMER: The Views, Comments, Opinions, Contributions and Statements made by Readers and Contributors on this platform do not necessarily represent the views or policy of Multimedia Group Limited.