People are feared to have been killed in a suspected gas explosion at a shop in west London, the London Fire Brigade (LFB) has said.
The blast happened in a hair salon and mobile phone shop on King Street, Southall, just after 06:30 BST.
Four adults and a child are known to have been rescued by firefighters. Police said one man was found injured.
LFB said it was unable to confirm whether anyone had died in the explosion, as a search continues.
The Metropolitan Police said the blast was not being treated as suspicious and was believed to be a gas explosion.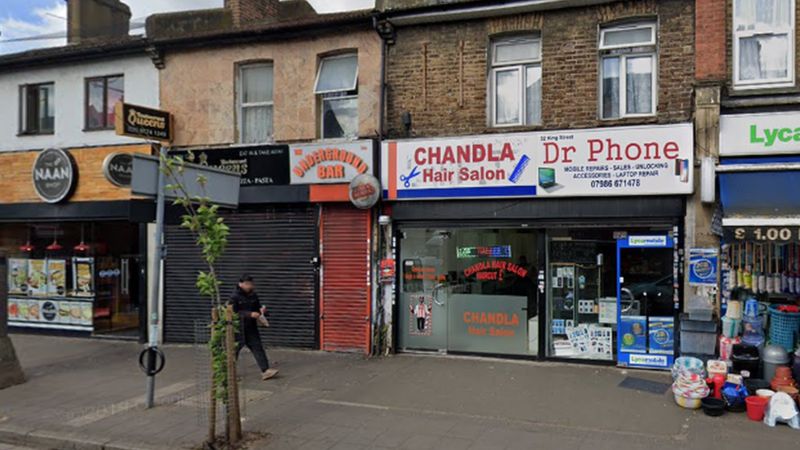 Station Commander Paul Morgan said: "Our crews continue to search the property using specialist equipment including the use of urban search-and-rescue dogs.
"The explosion caused substantial damage to the shop and structural damage throughout.
"It is a painstaking and protracted incident with firefighters working systematically to stabilise the building and search for people involved."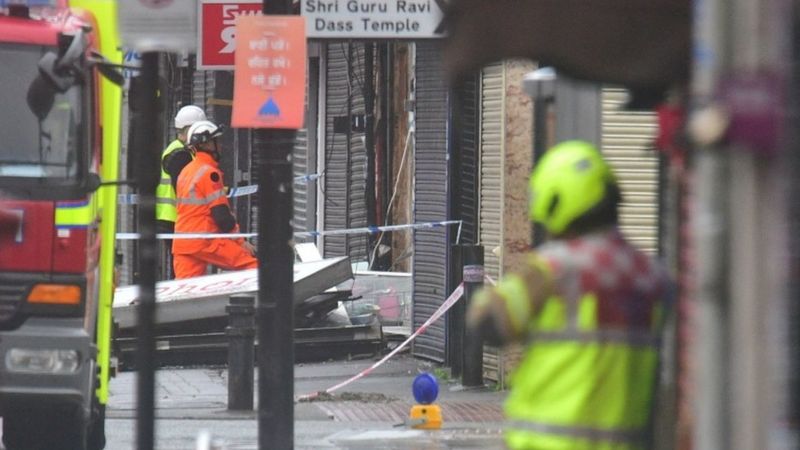 Jatinder Sing, the owner of Dr Phone, said he was in "total shock" when he received a call about the blast.