Prince's Trust International (PTI) in collaboration with Junior Achievement (JA) Ghana has launched sporting activities dubbed "Special Olympics" to break societal barriers between children with special needs and those in the mainstream.
The maiden edition of the "Special Olympics" organised by Prince's Trust International and Junior Achievement Ghana in partnership with Special Olympics Ghana has taken place at the Dzorwulu Special School on Thursday, January 26,
This sporting event saw pupils of Police Depot 1 Junior High School, Tesano, and pupils of Dzorwulu Special School, come together to accept and work with each other's differences.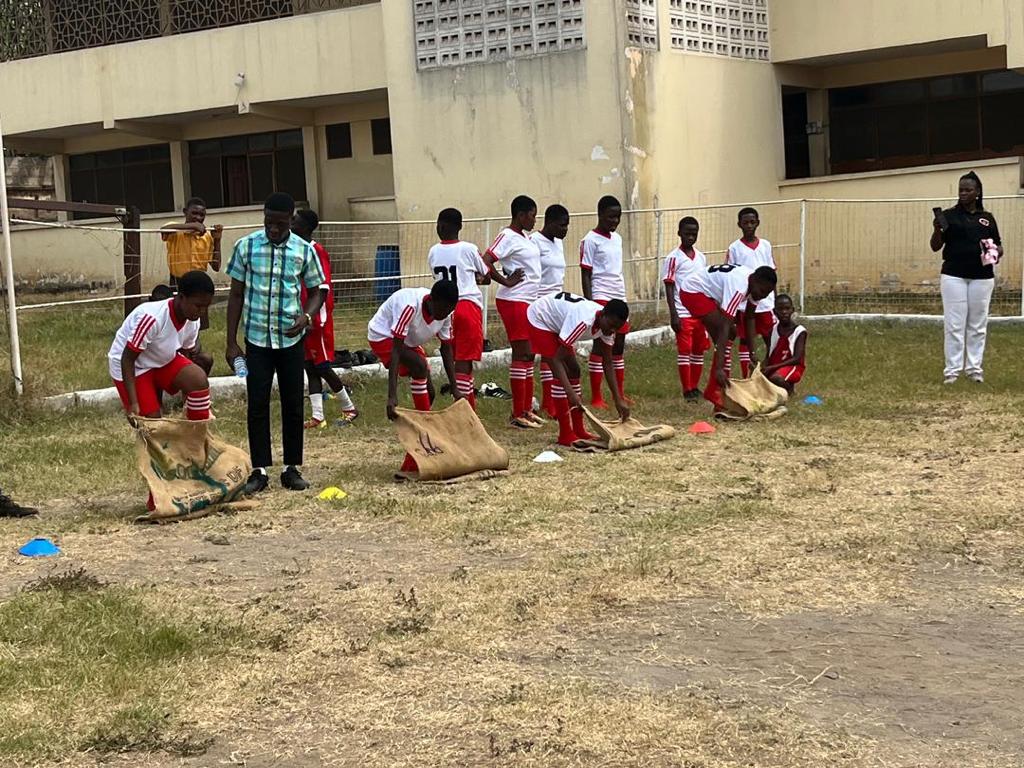 The event had lined up activities such as Football, lime, and spoon, tug of war, musical chairs, etc with free health screening.
The objective of the event was to highlight the varied capabilities of children living with disabilities by presenting the with an opportunity to learn firsthand how to co-exist with children without special needs.
Programme Lead for JA Ghana Lorretta Domfeh Owusu told starrfm.com.gh "we realized we have children in our schools with special needs who are normally neglected during sporting activities in schools. We decided to pair them with children in the mainstream so they can mingle and co-exist peacefully with each other."
"For today's event, we brought some kids from the mainstream Police Depot JHS to Dzorwulu Special School for sports activities. We believe that through these sports activities, they will learn how to work with each other. As we know sports activities need a lot of cooperation and understanding from both teams for a win.
"Also, we wanted the children from the mainstream to be able to appreciate the unique abilities of those with special needs to break the societal barrier and perception they have of children with special needs", she said.
Speaking to the program's Manager for PTI, Ms Jane Parker, she revealed the intentions for the launch of this "Special Olympics.
"Our main purpose is to break down those barriers between young people in mainstream school and those in special schools of children with disabilities. It is a means to promote inclusivity and it is well known that sport is a fantastic way to break down barriers between different people and bring them together and promote that inclusivity."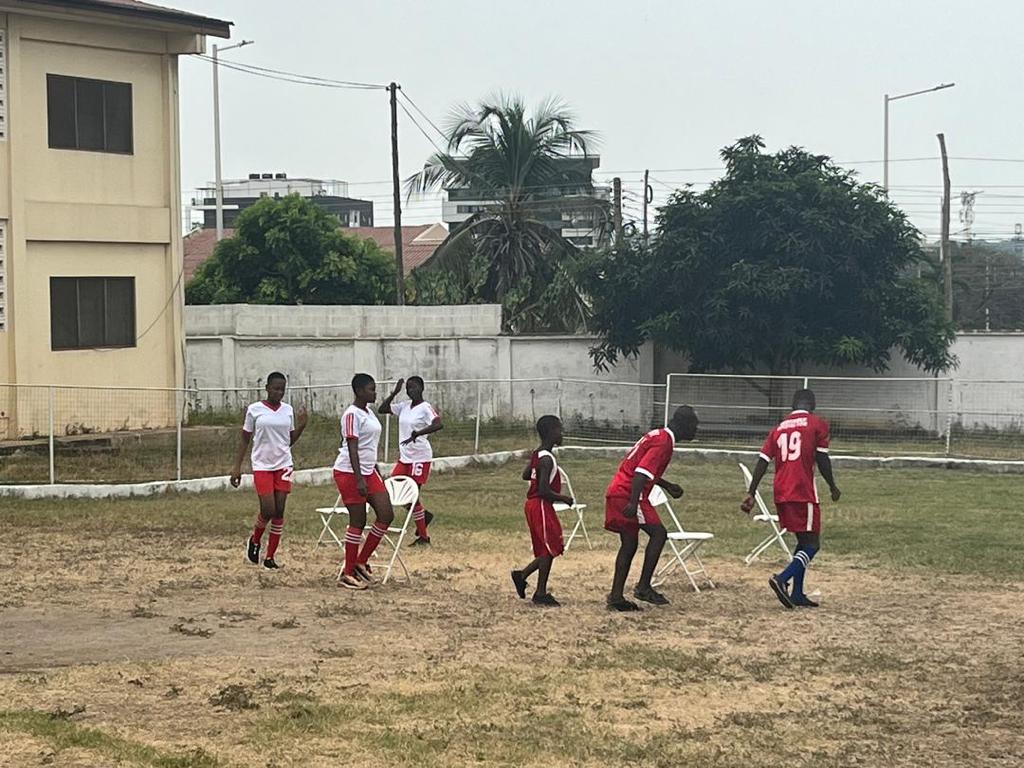 "So, the purpose of it is to bring those children together, so they can play together, enjoy each other's company and break down those barriers and also for them to have some fun".
However, PTI has now established a disability section and they are looking forward to collaborating with JA Ghana to do more of this in other Junior High Schools.
"We are going to carry on working with Junior Achievement Ghana and we are going to carry on doing our soft skills training in Junior High Schools. And now that we have a disability section so we are going to brood on that to more children across Ghana during Special Olympics," she added.
According to Ms. Jane Parker, she is glad about how the children were able to mingle and that was so satisfying as the purpose of the event was being achieved. "This is the first time we've tried it and what I have seen is that since the children came this morning you can see bit by bit the groups are coming together, they are starting to talk to each other."
"So, beginning obviously we had some nervousness that they were in their separate groups but at the end of the day they are coming together and we will get to know about their experience. I think it is a very positive thing and it's been fantastic", she added.
DISCLAIMER: The Views, Comments, Opinions, Contributions and Statements made by Readers and Contributors on this platform do not necessarily represent the views or policy of Multimedia Group Limited.