Star Assurance Ltd, the renowned insurance company with multiple awards to its name, has unveiled the 'Star Motor Third Party Xtra', an innovative product that revolutionizes third-party motor insurance in Ghana.
This new offering allows third-party policyholders to enjoy some limited coverage for damage to their own vehicles—a significant departure from the conventional limitations of third-party policies.
Traditionally, third-party motor insurance only covers liability for damage and injuries caused by the policyholder while driving, leaving the policyholder's own vehicle unprotected in case of accidents. This limitation has been a source of frustration for many vehicle owners.
In response to these concerns, Star Assurance has meticulously conducted customer-focused research and introduced a solution that bridges the gap. This transformative product is the "Star Motor Third Party Xtra."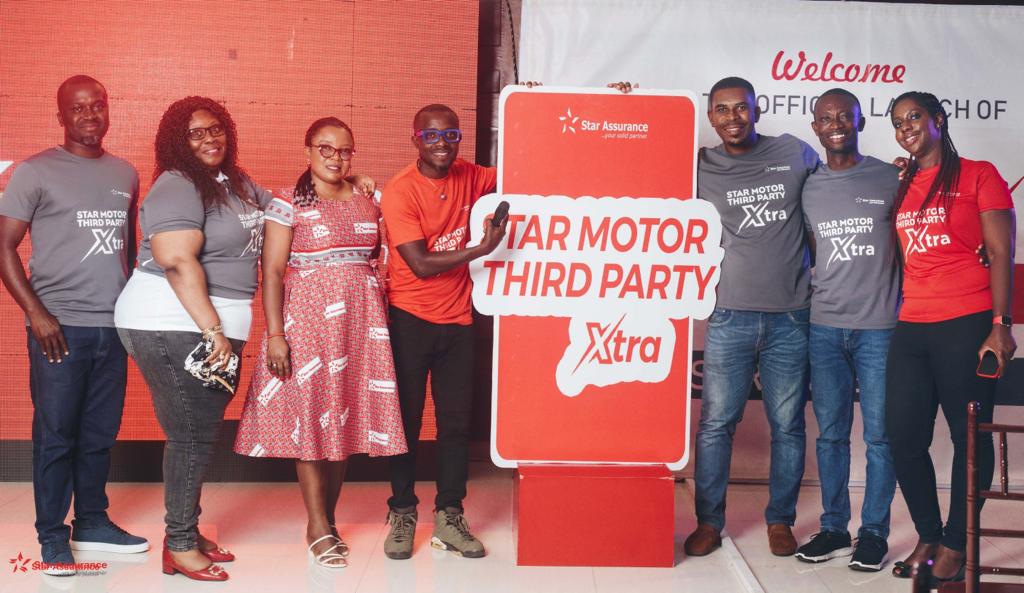 Speaking at the launch of the Star Motor Third Party Xtra, Chief Executive Officer of Star Assurance, Boatemaa Barfour-Awuah, stated, "The introduction of the Motor Third Party Xtra aligns seamlessly with our organizational mission and vision, which is centered on creating exceptional experiences for our customers. This product underscores our commitment to attentively addressing the specific needs of our customers.
"This product is designed to cater to both existing and new customers who currently hold third-party policies with Star Assurance or other insurance providers. Whether their vehicles are for private or commercial use, the 'Motor Third Party Xtra' is a versatile option."
Explaining how the 'Star Motor Third Party Xtra' works, The Head of Product Development and Innovations at Star Assurance, Michael Adomako, stated, "by paying an additional premium of GHS 100 on top of the standard private car premium of GHS 468, Star Assurance now provides policyholders with coverage worth up to GHS 5,000 to repair glass damage, encompassing windshields, side mirrors, window glasses, vent glasses, and inside rearview mirrors.
According to Mr. Adomako, customers can acquire this new product through Star Assurance's 20 branch locations, as well as through the company's extensive network of agents and brokers nationwide. "The convenience of purchasing this product extends to digital platforms like Pokuaa, Star Assurances' virtual assistant, and external providers such as Kowri and Total Ghana filling stations across the country," he said.
Motor insurance is the most widely sought-after type of insurance in Ghana, with a majority of policyholders opting for third-party coverage, as reported by the National Insurance Commission. The 'Star Motor Third Party Xtra' signals an important development within the motor insurance industry which for 66 years has been mainly offering comprehensive, third-party policies and third-party fire & and theft policies.
About Star Assurance
Star Assurance Company Limited popularly known as "Star Assurance" by the insuring public, a member of the Star Assurance Group, is a privately owned Insurance Company incorporated in August 1984 and licensed to carry out corporate and retail insurance businesses in Ghana. It has branch offices and retail outlets across the length and breadth of Ghana, ensuring that its products are brought to the doorstep of all.
DISCLAIMER: The Views, Comments, Opinions, Contributions and Statements made by Readers and Contributors on this platform do not necessarily represent the views or policy of Multimedia Group Limited.