The Dufia of Mafi-Adidome in Central Tongu in the Volta Region, Torgbui Kwasinyi Kakaklolo Agyeman V, had lamented incidents of premature death among the youth. 
According to him, these deaths are identified to be as a result of substance abuse including aphrodisiac, hence, warned the youth to desist from such acts to avoid early deaths.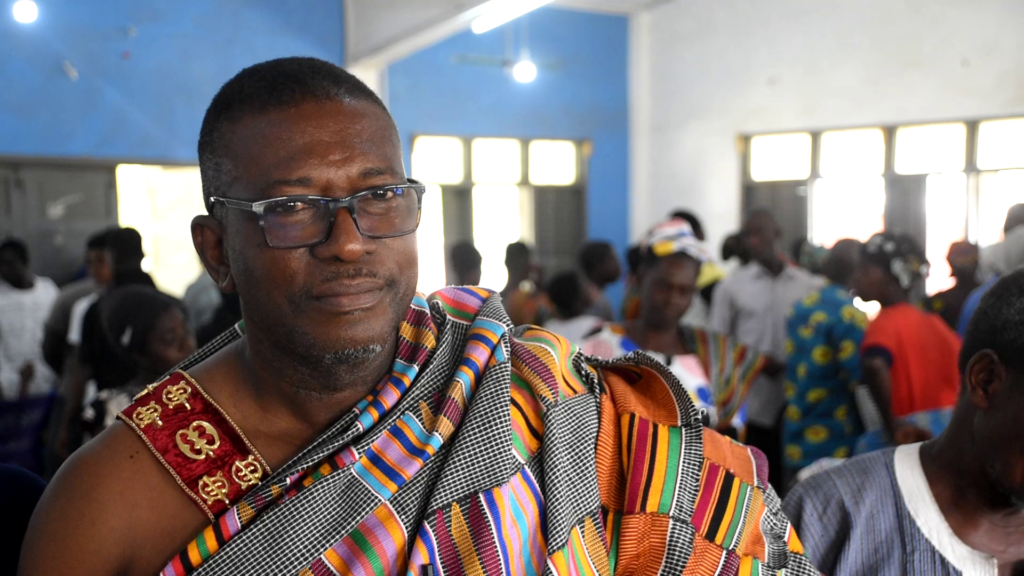 He said this in an interview with Joy News on the sideline of a health screening exercise organised by a philanthropic organisation, 100K For Ghana.
He listed hypertension, high blood pressure and kidney failure as leading causes of death among young adults.
He lamented that the incidents of death of the younger generations would affect the future of the country since they are the "leaders of tomorrow".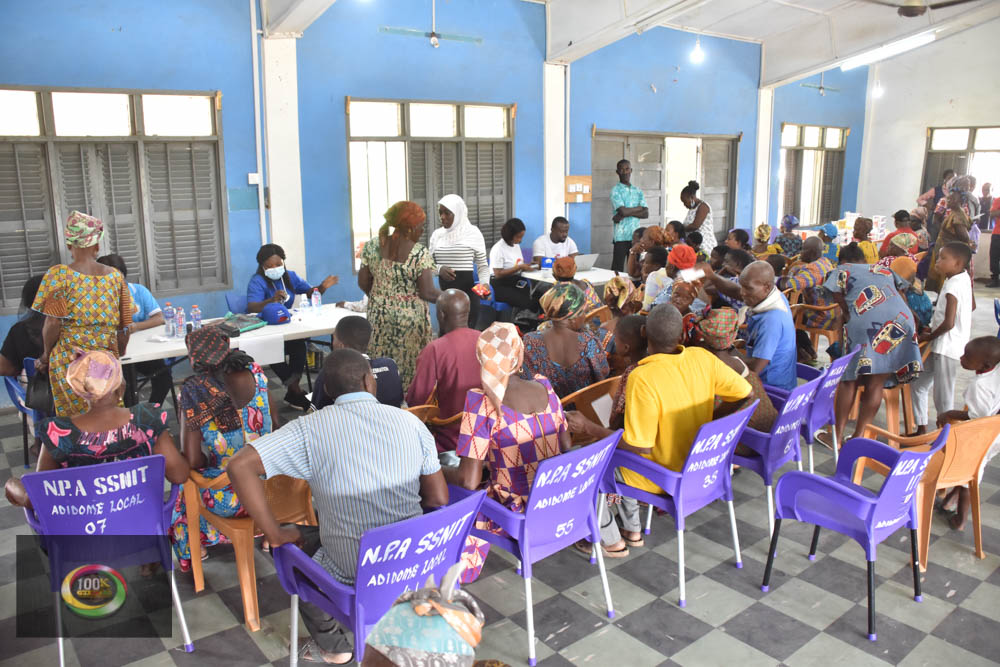 "You hear issues of death and you get to know these people are young people, middle age people. A lot of young people are dying out of heart diseases, high blood pressure and also kidney failure.
It is obvious that most of these deaths are attributed to the abuse of substance, I mean taking all sort of aphrodisiacs and then unprescribed drugs and the rest.
If you are saying that the youth are leaders of tomorrow, then if we lose them this young as many of them have died, it means that we will probably be having no leaders tomorrow. So my appeal to the entire youth of Ghana is that they should abstain from these things, and stop abusing such substances", he said.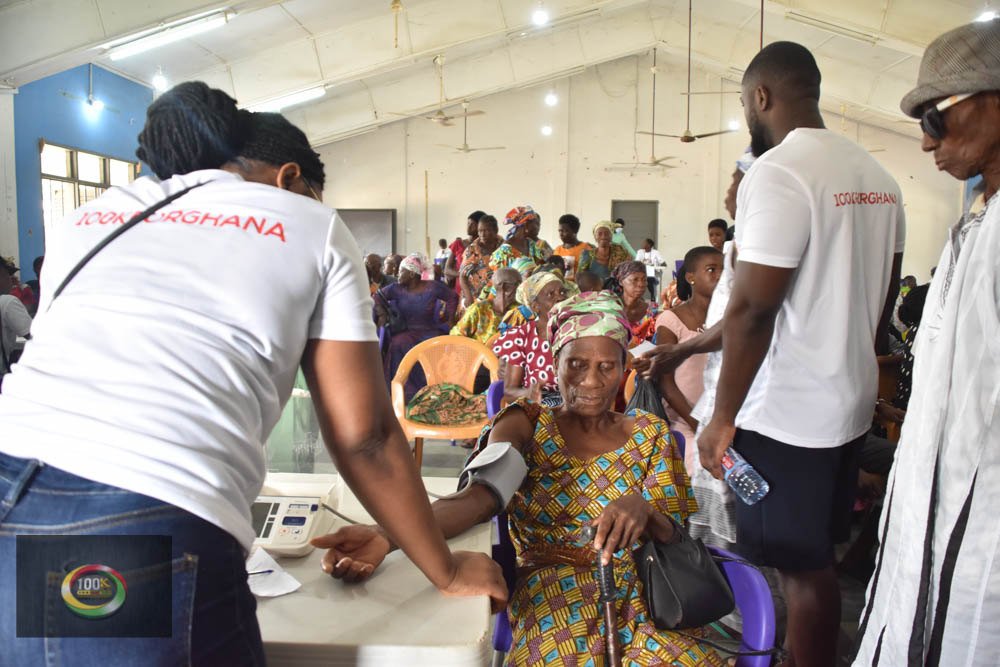 He entreated the elderly to also do periodic health checkups to know their conditions and access the needed medical attention.
Torgbui Kwasinyi Kakaklolo Agyeman V lauded 100K for Ghana for the health screening outreach which forms part of the outfit's annual plan aimed at extending a helping hand to the needy and poor in society.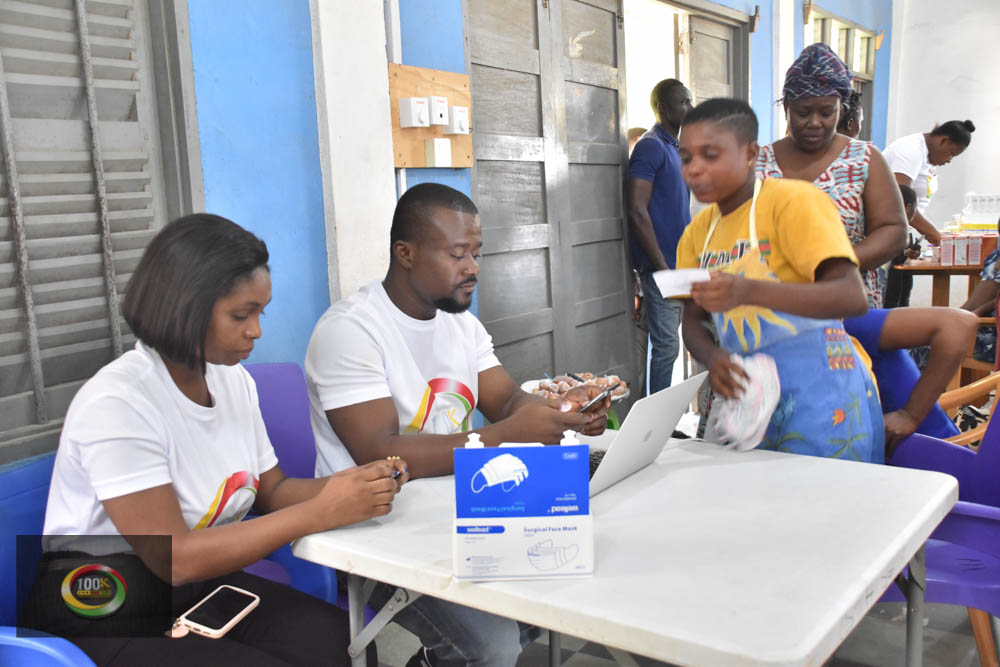 The Country Director of 100K for Ghana, Bennet Nyasembi, explained that the organization is made up of people from different countries with the aim to improve livelihoods of the underprivileged.
He added that the health screening outreach, which is the second of its kind in Adidome, was to help residents in the enclave access healthcare which they are unable to afford due to poverty.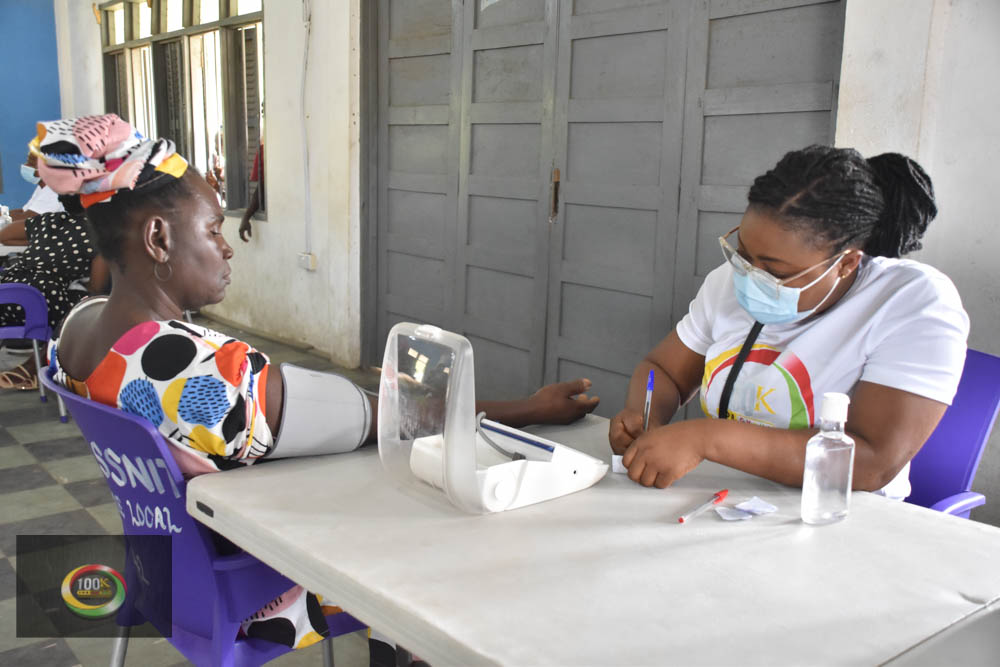 He said health practitioners were billed to assess conditions of the beneficiaries and refer critical cases to the hospital for treatment. 
"This year we added the renewal of National Health Insurance Card to whatever we are doing, because we realised that a number of people in the community can not even afford as little as GhC23 or GhC6  to renew their  National Health Insurance Cards which can help them have access to healthcare", he explained. 
He disclosed that 244 residents in Adidome and its environs benefited from the health screening exercise which provided free consultative and eye care services.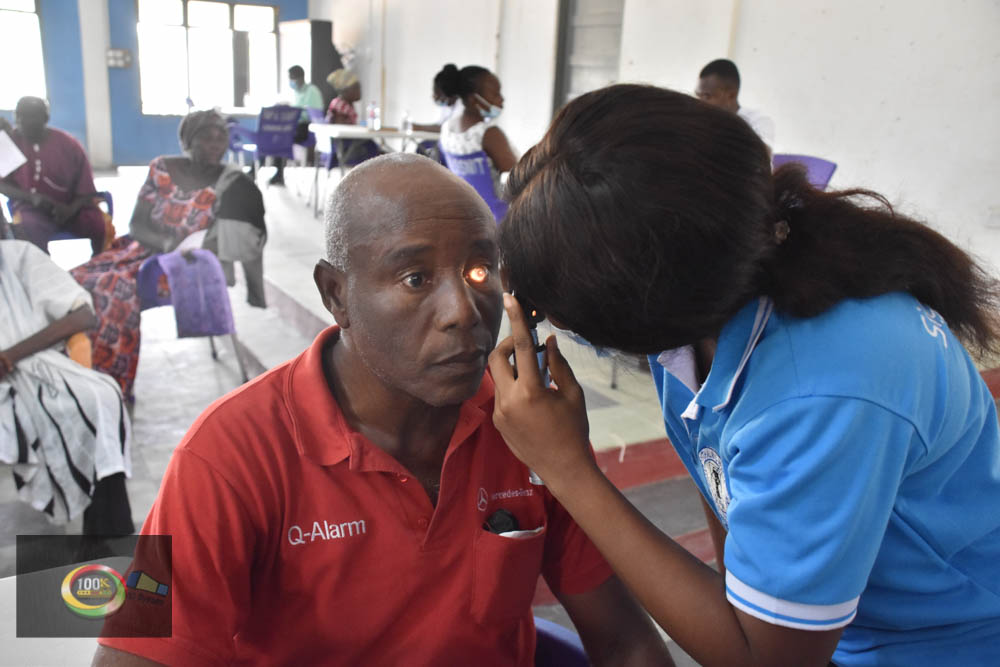 He listed Myalgia, anaemia and hypertension, peptic ulcer, anorexia, diabetes, malaria, skin infections, respiratory tract infections and helminthiasis as the top 10 medical conditions identified.
"Dry eye syndrome, Allergic conjunctivitis and cataract were the three common eye disorders and disease identified among the beneficiaries" he added. 
About 177 residents had their National Health Insurance Scheme cards renewed at no fee.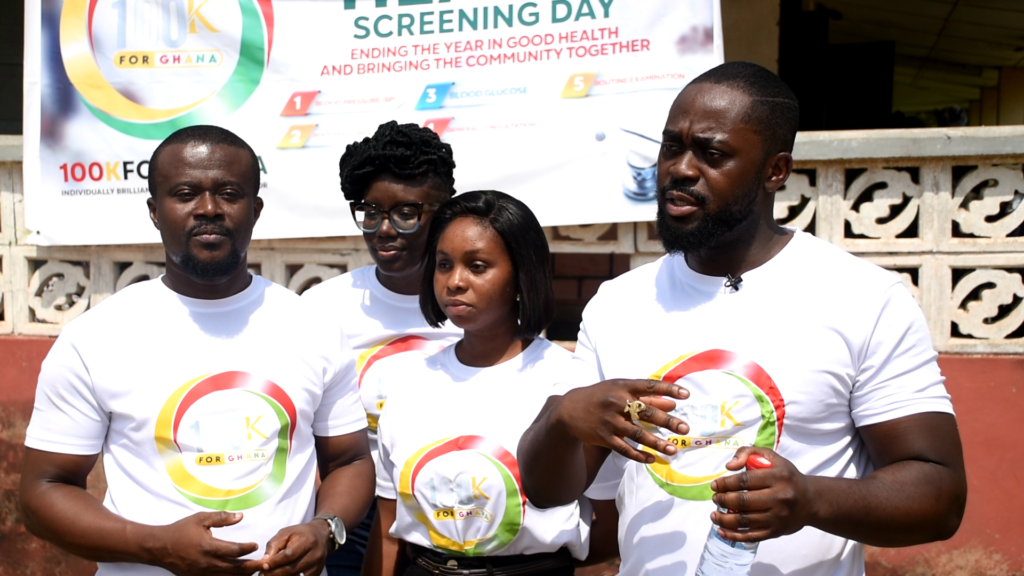 The Finance Director of 100K for Ghana, Samuel Osei, said that they expect to complete phase two of the Kpetoe Kente Village project where they would recruit people to work and produce fabric for sale. 
He appealed for support from the public to enable his outfit to undertake its project and program aimed at creating sustainable wages for the underprivileged.
DISCLAIMER: The Views, Comments, Opinions, Contributions and Statements made by Readers and Contributors on this platform do not necessarily represent the views or policy of Multimedia Group Limited.