Vice-Chancellor of Sunyani Technical University (STU), Prof. Ing. Kwadwo Adinkrah-Appiah, has implored newly admitted students for the 2021-22 academic year to display a high sense of purpose and diligence as they pursue their academic career in the school.
According to him, that is the surest way they can acquire the requisite skills and competence to be successful in the world of work after graduation.
He told the excited young men and women that, for them to meet the expectations of the country, they must take their studies seriously and be able to successfully climb the academic ladder to achieve their goals.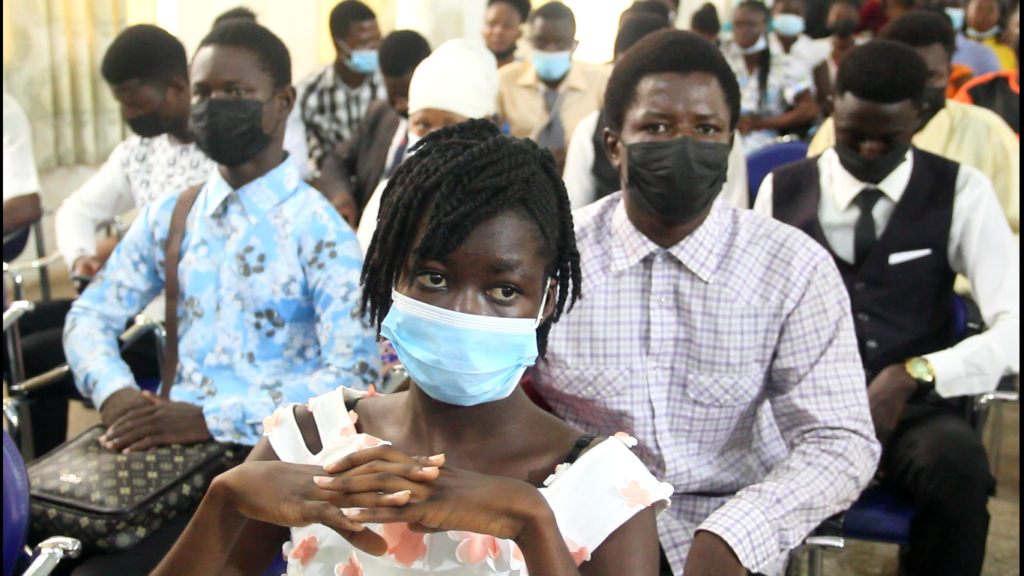 "The university requires you, as students, to be disciplined and law-abiding. You are here to be trained not only in academic work but to help you form a decent character that will make you responsible citizens in the future to contribute positively to Ghana's development", the VC said.
He, however, noted that negative deeds such as violation of laid down rules and regulations, as contained in the Students' Handbook, including examination malpractice, alcoholism, betting, and promiscuity, would not be entertained as culprits would be made to face the full rigors of the University's disciplinary procedures.
Prof. Ing. Kwadwo Adinkrah-Appiah was speaking at the 26th matriculation of STU, at the school's auditorium in the Bono Region, on March 11, 2022.
2,104 students out of the 3,601 prospective students were admitted into the University for the 2021/2022 academic year. The total enrolment, which includes 2 foreign students, comprises 1,409 (67%) males and 695 (33%) females.
While 1,609 (76.5%) enrolled in science, technology, engineering, and TVET programs, about 495 (23.5%) went for the humanities in line with STU's mandate as Technical University.
The VC, however, expressed concern over the total enrolment of fresh students which showed a decrease of 21.9% from last year's figure of 2,695.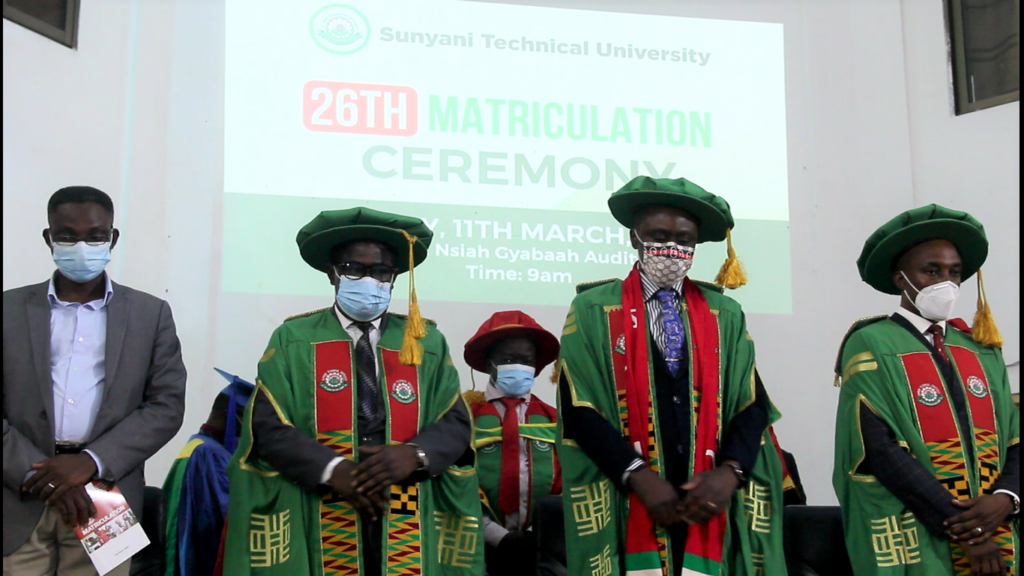 He said the drastic fall "calls for an urgent strategy by the University to intensify its efforts in advertising the newly introduced Science, Engineering, and TVET programs to improve patronage".
The industry-driven academic programs, designed to help produce skilled graduates who can readily find employment or set up their businesses to help accelerate the socio-economic development of Ghana, he believes, must be well promoted to attract more students.
He revealed that a total of sixteen 4-year B-Tech, ten Top-Up B-Tech, and nineteen HND Programs are currently being run by STU. Twelve other 4-Year B-Tech programs are at different stages of accreditation, while an M-Tech program in Electrical and Electronics Engineering is also at an advanced stage to receive accreditation for introduction in the university.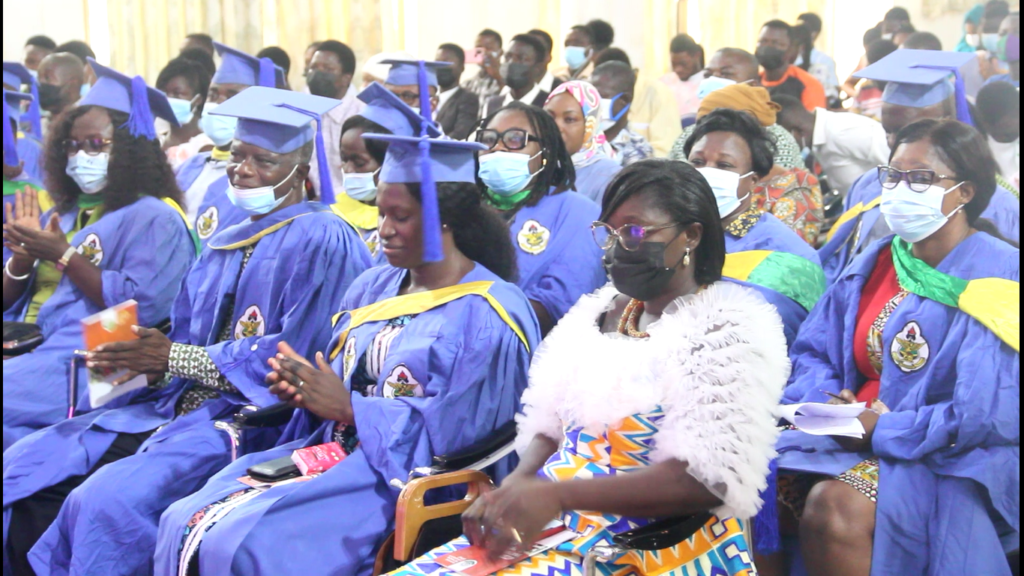 The STU VC, Prof. Ing. Adinkrah-Appiah, therefore urged prospective students to take advantage to enroll in these programs to acquire the requisite knowledge, technical and professional skills that will make them readily employable after graduation.
He assured the students that measures have been put in place by management to protect life and property on campus but also entreated them not to be careless about their security. Some matriculants at the colorful but short ceremony expressed their determination to make their years at STU count positively.
DISCLAIMER: The Views, Comments, Opinions, Contributions and Statements made by Readers and Contributors on this platform do not necessarily represent the views or policy of Multimedia Group Limited.