The South Dayi Constituency MP, Rockson-Nelson Dafeamekpor, has called on government to extend a helping hand to Elizabeth Asantewaa, a victim of the 1964 Kulungugu bomb blast in the Upper East Region.
The septuagenarian in 1964 was chosen to present a bouquet of flowers to then-President Dr Kwame Nkrumah on Independence Day. Unfortunately, coup plotters had planted a bomb in the bouquet that exploded in her face and caused several injuries.
Asantewaa eventually lost one of her limbs as she had had to be amputated while the other developed several complications.
According to reports from the time, President Nkrumah promised to take care of her resulting in her being flown to the United Kingdom for medical treatment.
However, this was not to last as Nkrumah was overthrown in a coup d'état 2 years later in 1966.
"Since then, her situation worsens by the day with the responsibility of her upkeep solely on herself and her immediate family," Dafeamekpor revealed.
Speaking on the Floor of Parliament Wednesday, the MP for South Dayi bemoaned the abandonment of Madam Asantewaa by successive governments, leaving her to fend for herself after she had "been rendered 'futureless' by some unfortunate conspirators."
He thus called on Parliament to move government "to make arrangements to ensure her medical conditions are attended to, and if possible, a compensation paid to her for how unfair the nation she almost died for at such a tender age of 13, has treated her for the past decades."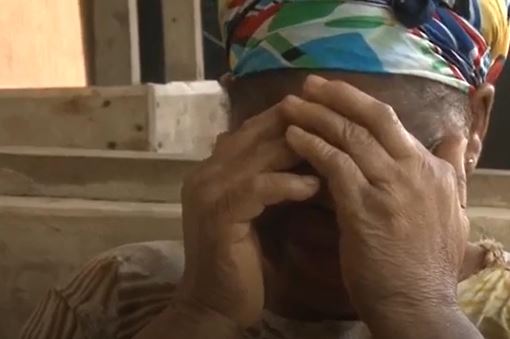 "She remains a victim of extreme misguided acts and must not be made to suffer this into her death," he added.
According to him, should such a gesture be extended to her, it "would simply reemphasize the point that the country cares about people who lay their lives for her."
"She is a daughter of the state who requires maximum protection based on what she is going through. The nation Ghana must stand for her, and that must be done while she remains alive. Her courage and belief continue to amaze many, but I feel the nation has an opportune time to put smiles back on the face of Madam Elizabeth Asantewaa," he concluded.