Barcelona's season depends on the next five days. On Sunday they travel to the Santiago Bernabeu, where a win would move them level with league leaders Real Madrid, albeit having played a game more. A defeat all but rules them out of the title race.
But before then it's time for Remontada v.2.0 as their Champions League second leg against Juventus is being billed by the club's supporters, who ended the weekend win over Real Sociedad singing "yes we can," in reference to their chances of turning around a three-goal deficit against the Italian champions on Wednesday.
Here are three reasons another comeback could be on the cards for Luis Enrique's team.
1. The PSG precedent
Barcelona don't need to dust off any history books to convince themselves they're capable of turning things around. After all, it's little more than a month since they came from four goals down to beat Paris Saint-Germain 6-5 on aggregate and record perhaps the greatest-ever Champions League comeback.
"Now there's another chance to experience an historic, magical night," Luis Enrique said on Tuesday, using the PSG game as bait to whip up the atmosphere among the fans going into the game, while warning people not to leave after 80 minutes
Luis Enrique is not the only one talking up the chances of another comeback, either. Neymar and Andres Iniesta have also said it's possible and Paco Alcacer came up with some astounding, but undeniably true logic: "It's harder to come back from 4-0 down than 3-0."
Juve coach Massimiliano Allegri, too, knows how the remontada word can spur on Barcelona. His Milan side were beaten 4-0 at Camp Nou in 2013, having come into the match protecting a two-goal lead from the first leg.
2. The Camp Nou factor
All four of Barca's Champions League results at home this season, if repeated, would be enough to reach the semifinal. In total, 13 of their 25 results at home in all competitions would. In those 25 games, they've averaged 3.4 goals per match, which, if they don't concede, would be enough for extra time at least.
Something about playing at Camp Nou seems to affect visiting teams — anomalies aside — and Juve may prove just that. It certainly affected PSG, who seemed to find the pitch and the occasion too big to deal with.
"The other day, talking to [PSG's] Marco Verratti, he told me you can't press or even see the ball at times because the pitch is so huge," Juve defender Leonardo Bonucci told Mediaset Premium. The beauty of that comment is that Barca's pitch is not especially big, matching the measurements recommended by FIFA (105 metres x 68 metres), meaning it's the perception more than the reality that seems to give Barca the advantage at home.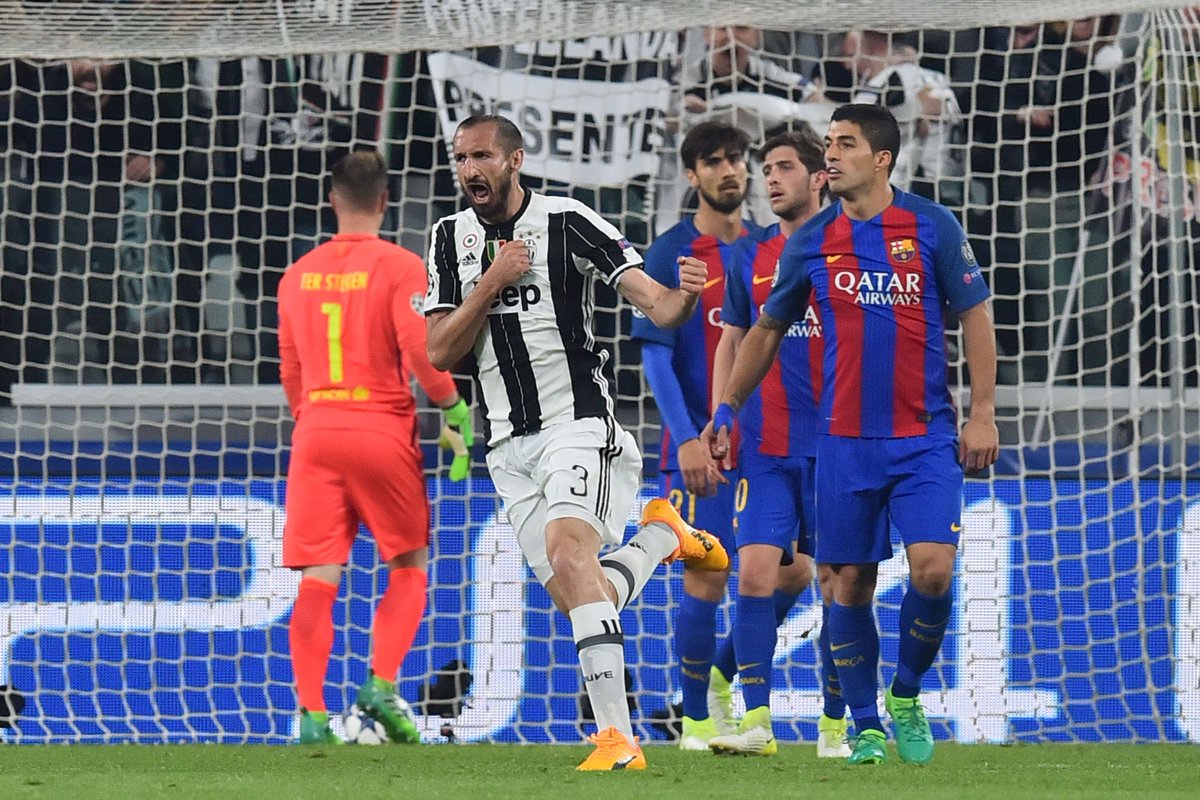 3. Messi, Suarez and Neymar magic
Luis Enrique insisted on Tuesday that Lionel Messi can do damage even if he's at just 25 percent. So imagine what he can do at 100 percent — and then throw in Neymar and Luis Suarez.
Messi has scored 29 La Liga goals this season and 11 more in the Champions League, more than any other player in both competitions. Diario Sport says he's more motivated than ever to win this season's European Cup and the way he hammered in the first of his two goals against Real Sociedad on Saturday suggests the loss in Turin riled him.
Then there's Neymar, the poster boy of the PSG comeback — a huge Nike advertisement saying "1% chance, 99% faith" adorned the corner of Paseo de Gracia after that remarkable win — is enjoying an incredible season. Suarez may not have been as impressive as those two, but he is a born competitor, never gives up and always has a goal in him.
And now three reasons why Juventus are just too good and there is little chance of another spectacular Barcelona comeback.
1. Juve's defence
Juventus scored more goals in the first leg against Barca than they have conceded in nine Champions League games this season. So having leaked just two goals in the competition, they surely won't now crumble at Camp Nou.
Three Barca goals would force extra-time and four goals would win it for the Catalans, but that's presuming Juve don't find the net. And Luis Enrique knows that's not likely: "Keeping in mind they could score, our objective is to score five."
Gianluigi Buffon, Leonardo Bonucci and Giorgio Chiellini provide a backbone of experience and know-how which is perhaps unrivalled in Europe. Therefore, whatever objective Barca have set, it's incredibly difficult to envisage them scoring five times against one of the world's stingiest backlines.
2. Barca's defence
On the flip side — and almost certainly what prompted Luis Enrique's "needing to score five" comment — Barca's defence has fallen to pieces. Gerard Pique's even admitted that regardless of whether they play three of four at the back, they can't seem to get things right.
"What Pique means is that system doesn't matter," Luis Enrique said. "It all depends on the the players. Everything affects the team and we're in a negative dynamic in defence with rivals scoring goals and we have to improve; we have to change the negative dynamic we're in."
Barca have conceded seven goals in their last three games and despite having the second-best defence in La Liga, the feeling is that record is deceptive and they're weaker than ever. And with the risks they will have to take, they're there to be had by Allegri's team.
3. Experience and mentality
The Old Lady is not for turning.
On course for their sixth-successive Serie A title, Juventus are a club with a rich history not just domestically, but in Europe, too. The millennium has not been their finest century so far, but in recent seasons they've re-emerged as one of the continent's best teams. Champions League finalists in 2015 after knocking out Real Madrid and losing to Barca in the final, they were eliminated last season after extra-time following an incredible battle with Bayern Munich.
This is a team of winners, packed with experience and with a mentality which will surely see them over the line in Catalonia.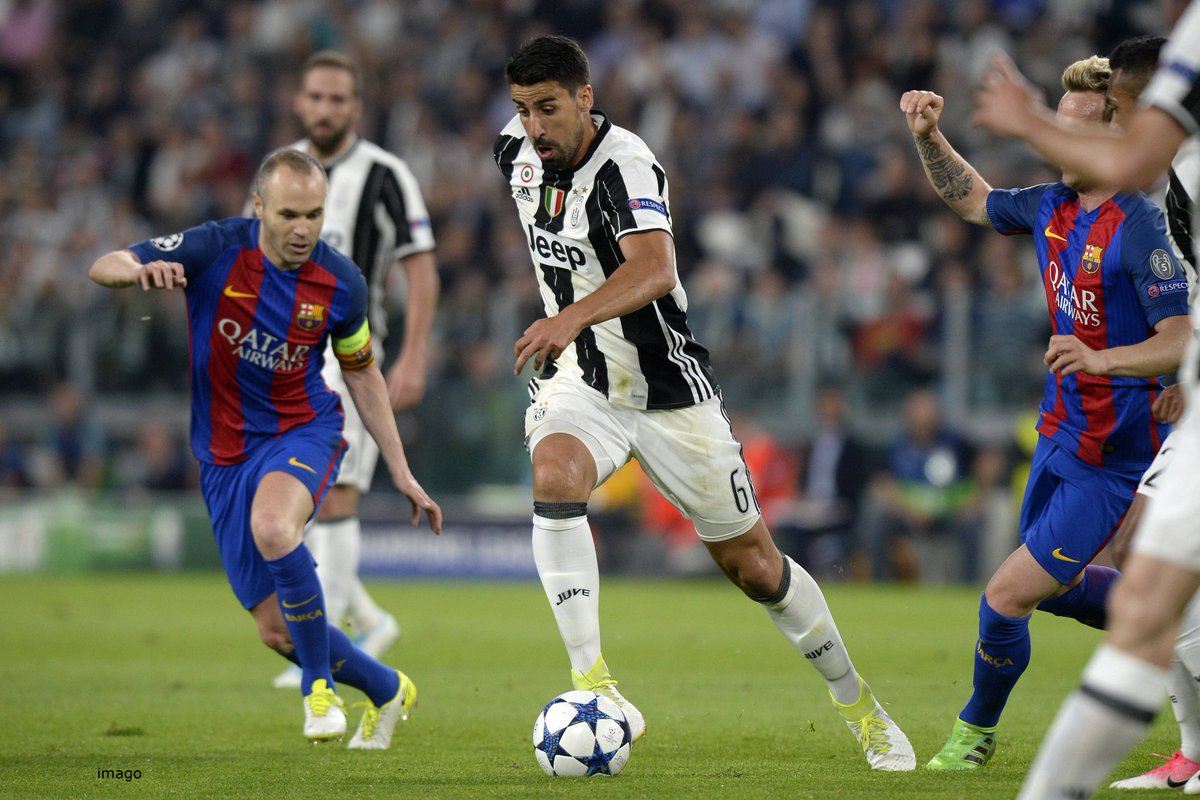 .