Communications Minister Ursula Owusu-Ekuful says the state does not have any means of broadcasting urgent communication to the public.
More so, "if the national security has need of broadcasting urgent communication to the citizens, it does not have any means of doing so," she said.
Her revelation comes amid resistance from the Minority in Parliament and management of Ghana Broadcasting Corporation after a directive to the state broadcaster to cede three of its six channels on DTT.
Justifying the decision, Mrs Owusu-Ekuful told journalists in parliament on Wednesday that there is a need to create redundancy on the country's DTT platform which she said is operating at full capacity.
But disputing these assertions on Joy FM's Super Morning Show Thursday, Sam George noted that the government's primary mode of communication to citizens has been the state broadcaster.
He said the national security also relies on GBC's transmission infrastructure to relay information so using that as a basis for asking GBC to reduce its channels is a nonstarter.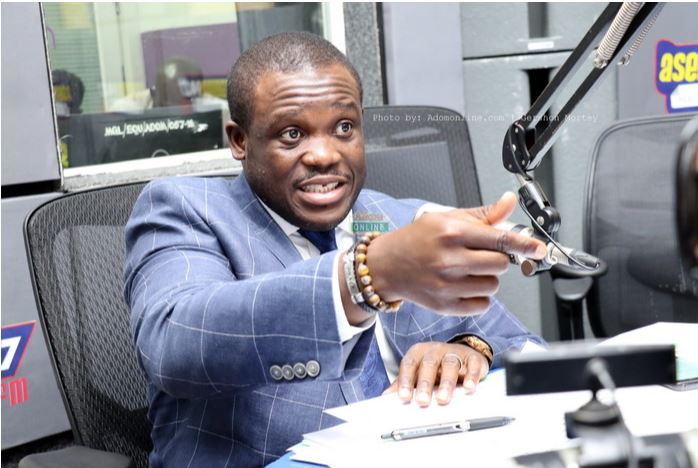 Besides this, Sam George says the government has the National Commission for Civic Education (NCCE) and the Information Services Department to carry out information dissemination and sensitisation.
The NDC MP suggests the government is merely engaging in "state capture."
He claimed the state broadcaster is being deprived of the three channels so that media corporations owned by NPP associates can benefit from same.
Meanwhile, GBC has responded to the directive from the Minister, insisting they cannot reduce their channels.
The management has also written to the National Media Commission asking them to get the government in order.