There has been heavy traffic at the Tema motorway as a tipper truck filled with sand overturned on the stretch, causing a fuel tanker to fall over the road Saturday morning.
Although it is unclear what may have caused the tipper truck to overturn, it is believed that the heap of sand on the road caused the tanker to veer off the road.
An officer of the Regional Motor Traffic and Transport Union (MTTU) who was at the scene said, "several calls came from different angles and then we have to move in and see what is going on."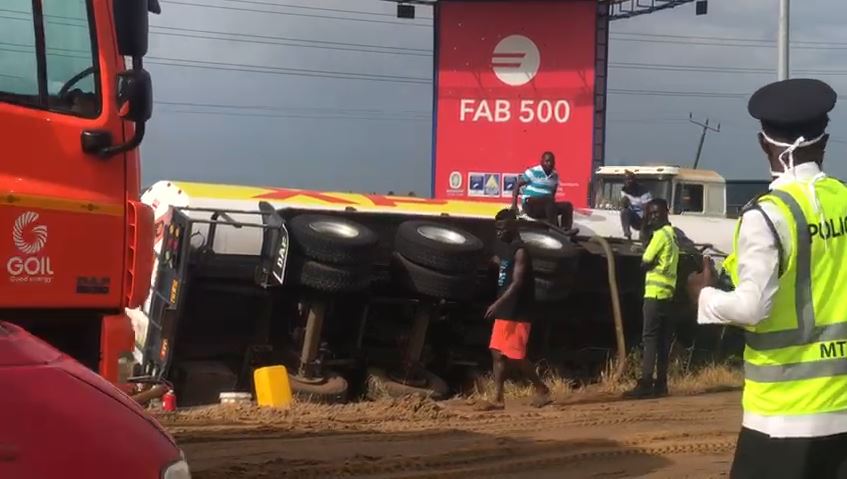 He confirmed that upon reaching the scene, they saw that the tipper truck has fallen and the sand it carried had poured on the road while the vehicle itself had fallen to the other side of the road.
"Because of that, the tanker driver, when he saw the heap of the sand on the road, lost control over his steering wheel."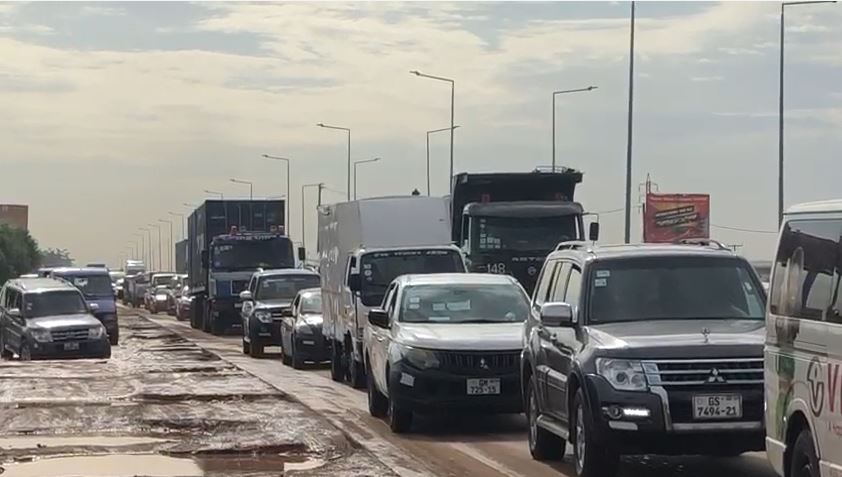 The police have been at the location ensuring a smooth flow of traffic on the busy road as drivers are forced to create diverse paths.