In 48 months, more than 136 people died on the Accra Tema motorway.
With the current state of the road, more people are still at risk of losing their lives every day, and they can avoid serious injury or death. According to the Police Motor Traffic and Transport Department, at least 39 people died in accidents in 2018, while 150 were injured.
On the same stretch, 107 accidents were recorded in 2018. Out of 75 accidents that were recorded in 2019, 91 people sustained injuries and 36 died. Data on motorway accidents also show that 22 people died and 74 were injured in the 80 accidents that were recorded in 2020. Reports indicate that there were at least 105 motorway accidents in 2021, resulting in 39 deaths and at most, 39 injuries.
The 57 years old road shows more weariness than a human 57 years old. As if screaming for help, it showed signs of fatigue and lay helplessly, as heavy trucks drove by with their huge tyres. This cracked up the large potholes and other problems that had been left over 50 years of neglect and insufficient repairs.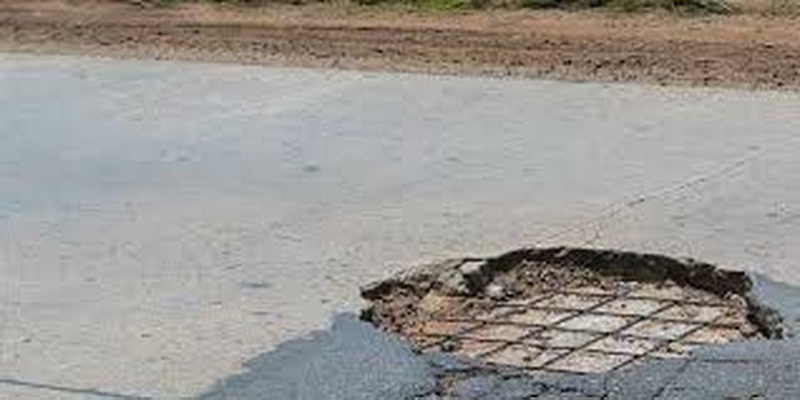 The weather has left the current condition of the motorway in a state of flux and it is uncertain what its future holds. The motorway is no longer a fast and easy route to Accra or Tema. It has been ravaged by serious potholes and cracks that drivers must navigate to return home.
Every time they choose to use the Tema–Accra motorway, users face obstacles. On the 19-kilometre stretch between Accra and Tema, drivers must carefully navigate around 400 potholes. This is far more than what it takes to complete a game of chess. The dangers that come with it are much more severe. Tema Motorway, Ghana's only motorway linking the Volta Region, Tema metropolis and Togo by road to the capital of the country.
Today's motorway is like a circus. Passengers bump up every second the car hits a crack.
Cracks and potholes
Investigative reporters, Redeemer Buatsi and Prosper Prince Midedzi spent two and half days traversing the motorway on foot from the Tetteh Quarshie roundabout to the Tema tollbooth. They recorded over 417 potholes on both the Accra-Tema and Tema-Accra lanes. Many potholes had iron rods sticking out of them. The reporters observed cars trying to negotiate around potholes and edging dangerously towards other road users.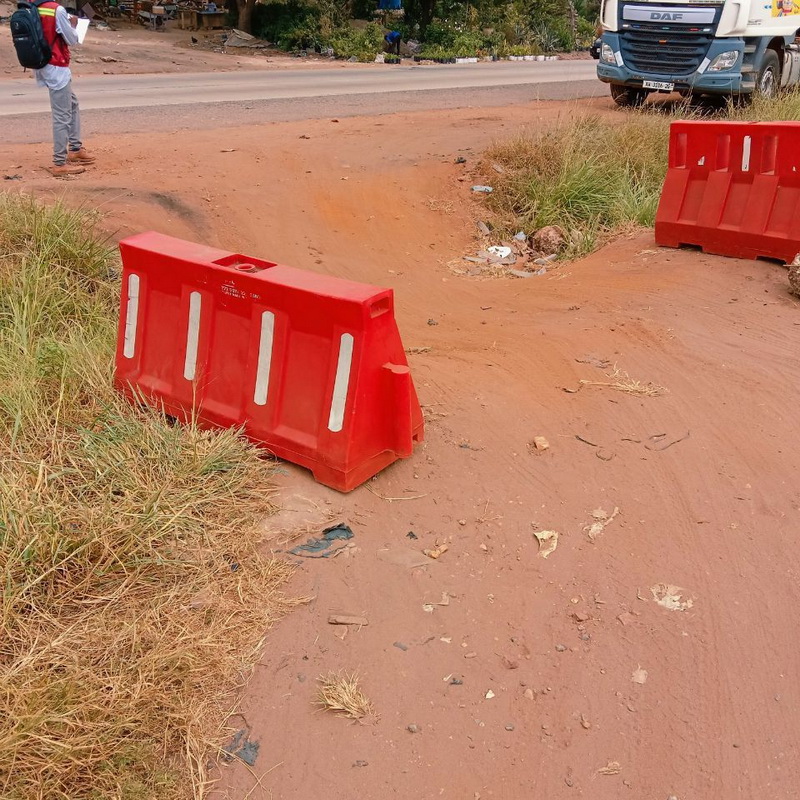 Accidents, dangers
The bitumen on the concrete road has separated from the concrete surface like oil from water. This created huge bumps similar to those created by unprofessional speed bumps by members of the community on busy roads in their area. It is not clear what engineering led to fixing the concrete cracks using bitumen. It is clear, however, that such thinking has increased the discomfort and added to the hurdles of drivers on the road.
Redeemer and Prosper recorded 432 patches in their two-and-a-half-day eyewitness inspection. Some have become speed bumps while others have developed into larger and more dangerous potholes.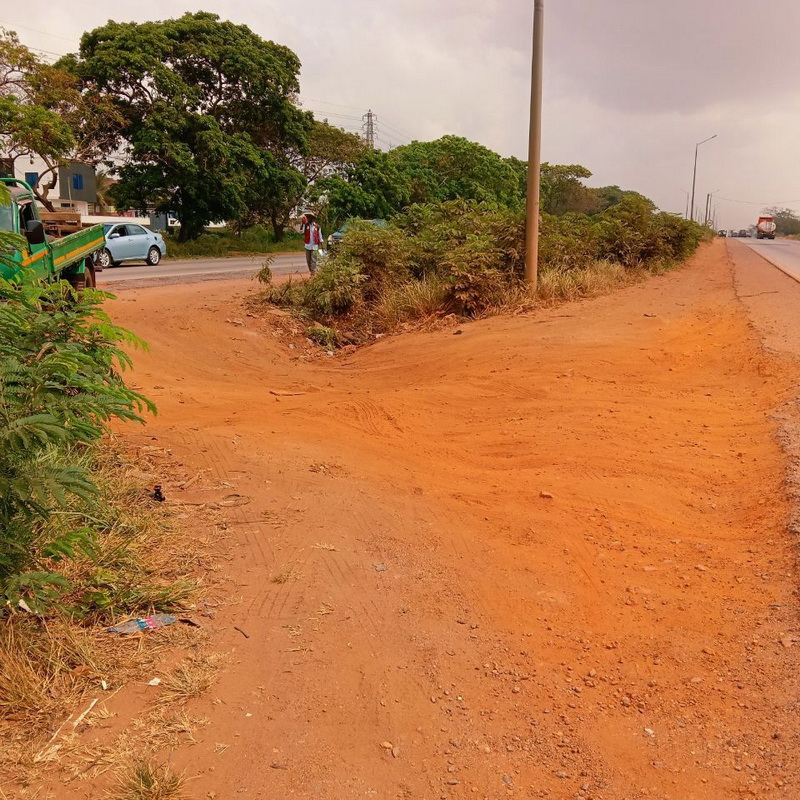 U-Turns
Over 55 illegal U-turns were also recorded during the two-and-a-half-day survey. Driving a U-turn is a 180-degree manoeuvre to reverse the direction of the journey. There are only two legal U-turns strategically positioned at the ends of the motorway. The illegal U-turns violate highways traffic regulations and poses great danger to drivers and other road users. Unsuspecting drivers may not be able to take safety precautions and thus prevent an accident when suddenly confronted an illegal U-turn.
Illegal Bus Stops
Motorcyclists using the motorway park incongruously on the roads. The reporters recorded 33 illegal bus stops along the Motorway. Taxi drivers and commercial drivers, also known as "trotro", park anywhere they like on the busy highway to pick and drop off passengers.
An Okada rider at the KICC spot said that every week there is an accident because of illegal bus stops. The attention of the law enforcement agencies and other duty bearers is urgently needed to end this threat to the highway.
One of the 'trotro' drivers, Mr Kwame Asare, said that even if he does not stop at the illegal bus stops to pick passengers, his colleagues would. 'We are all doing the wrong thing for survival', he said.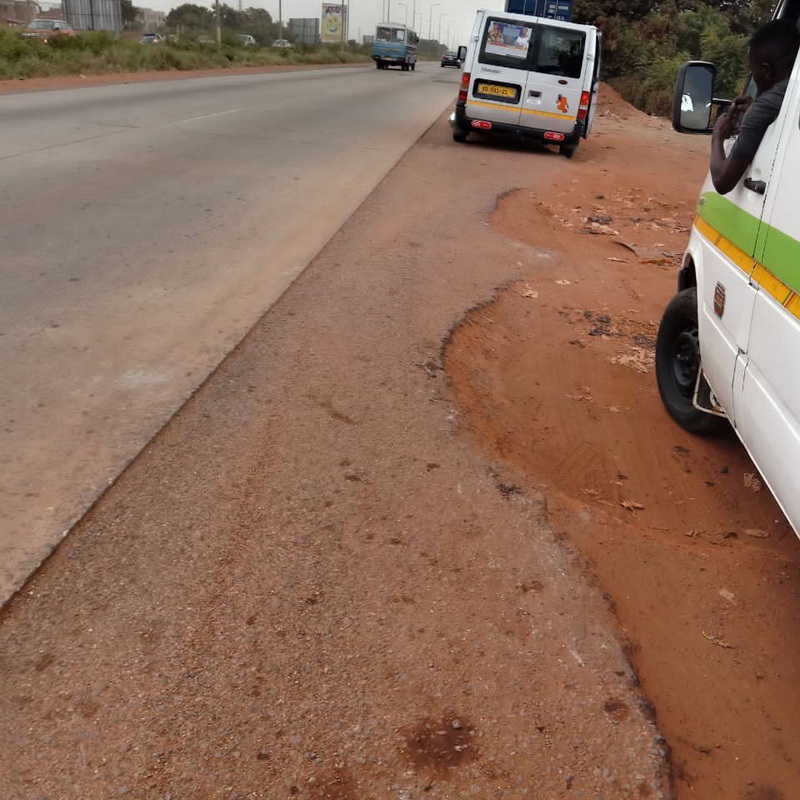 Road Traffic Act
Section 19 of the Road Traffic Act (Act 683) says: "A person who parks their motor vehicle entirely or partially on the verge of a road or on any land between two carriageways, which is not a footway or pedestrian crossing, or in a place reserved to the physically handicapped, commits an offence."
This offence will result in a summary conviction and a sentence of "a summarized conviction to a fine not surpassing 250 penalty units (GHȼ3,000), given that one penalty unit equals GHȼ12 or to a term not exceeding 12 months or both."
However, the authorities and police have not enforced the law enough, even though they are aware that motorists continue to violate it.
The reporters met with a police officer, who had arrested a "trotro driver" at 'Under Bridge'. This is one of those spots where drivers stop randomly. The police officer said he had impounded the vehicle. However, there were other drivers doing the same wrong thing, but with only one policeman, the situation was helpless.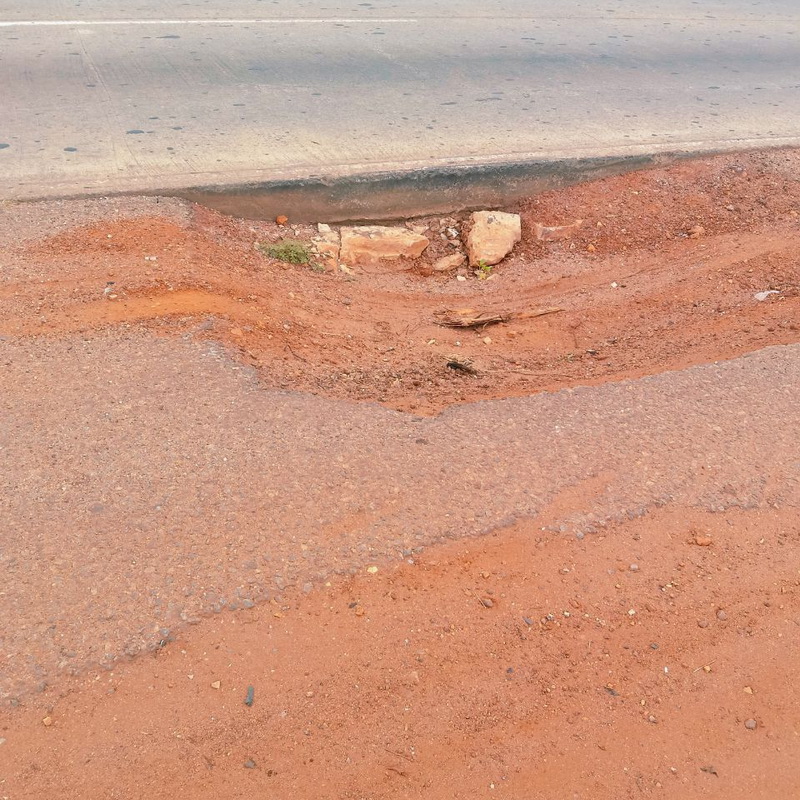 Ghana Highway Code
The Ghana Highway Code of Conduct, Section 35 states that "Leave enough distance between you and the vehicle in the front so you can pull up safely if the vehicle suddenly slows down or stops abruptly." It is best to not get closer than the recommended stopping distance. In good conditions, however, a gap of 1 yard per mph may be sufficient on open roads. The gap should be wider on wet roads. If an overtaking vehicle fills in the gap, you should drop back.
Responding to section 35 of the Ghana Highway Code of Conduct, Inspector Kingsley Addo, Head of the Accident Investigative Unit of the Tema Motor Transport and Traffic Department stated that "Most motorists don't know how to use the motorway."
In November 1965, the Accra-Tema motorway opened to traffic to connect Tema and Accra. It was constructed under the leadership of Dr Kwame Nkrumah (the first President of Ghana). It was built in the style of the Autobahn, a German motorway.
Rehabilitation
The motorway was rehabilitated to its original condition in August 2009. It cost GHȼ500,000. Part of the Motorway was to be reconstructed using epoxy cement. Eight weeks of rehabilitation were required to remove and replace concrete slabs that had become damaged and repair the asphalted shoulder of the motorway. The motorway was made safe again for motorists in the 2009 rehabilitation work.
Plans for expansion
After years of public outcry over the poor condition of the motorway, many promises have been made to improve it in the past.
Recently, Roads Minister Kwasi Amoako Atta claimed that the motorway would be redeveloped to become a 10-lane urban highway, with 5 new interchanges. Potholes continue to develop every day and are being repaired with bitumen. According to Empire Parking Lot Services (a construction and repairs company based in the United States), it is cheaper to repair asphalted roads over concrete ones, but it is technically not safe to repair concrete floors with bitumen since these are completely different materials.
Efforts to get the Roads Ministry and the Urban Roads department to comment on the issues proved futile. However, one thing is clear, the Tema-Accra motorway continues to deteriorate, posing serious threats to the thousands of Ghanaians who ply it daily.
Redeemer Buatsi and Prosper Midedzi, NGIJ-Media Foundation for West Africa (2021 cohort)
DISCLAIMER: The Views, Comments, Opinions, Contributions and Statements made by Readers and Contributors on this platform do not necessarily represent the views or policy of Multimedia Group Limited.