Ghanaian Times
Election 2020: Vote NDC for bright future, Mahama to Ghanaians at manifesto launch.
28 police officers dismissed over professional misconduct.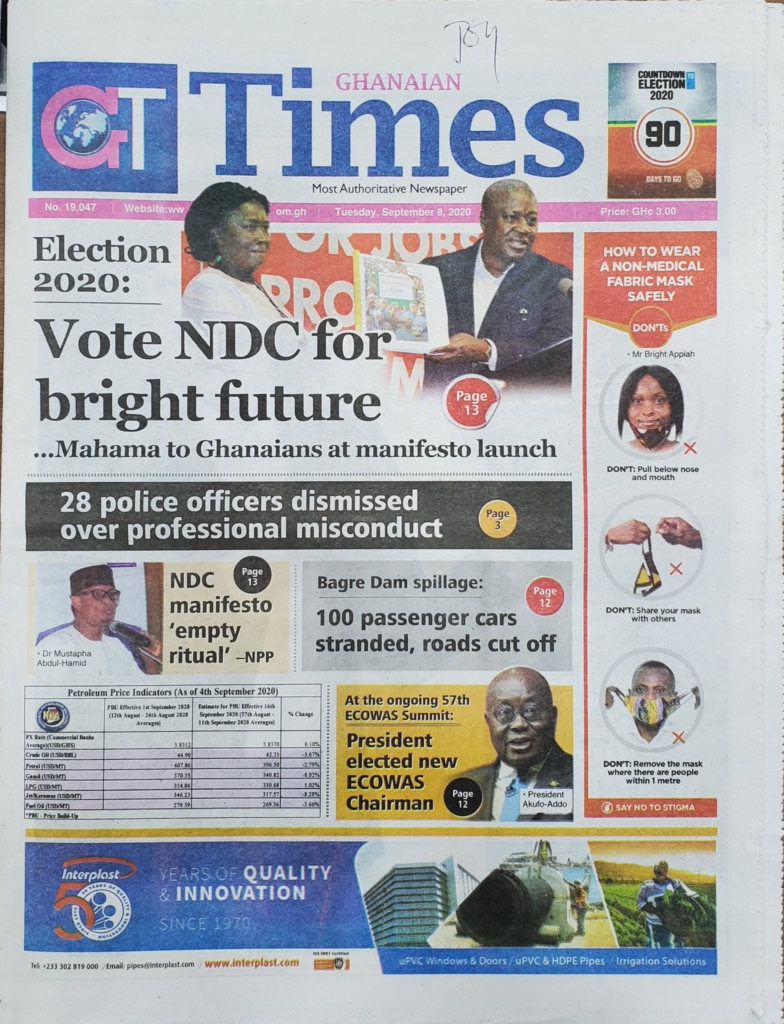 Business and Financial Times
Jet fuel demand to rise as airport opens
Govt to make mandatory employment data from awarded contracts.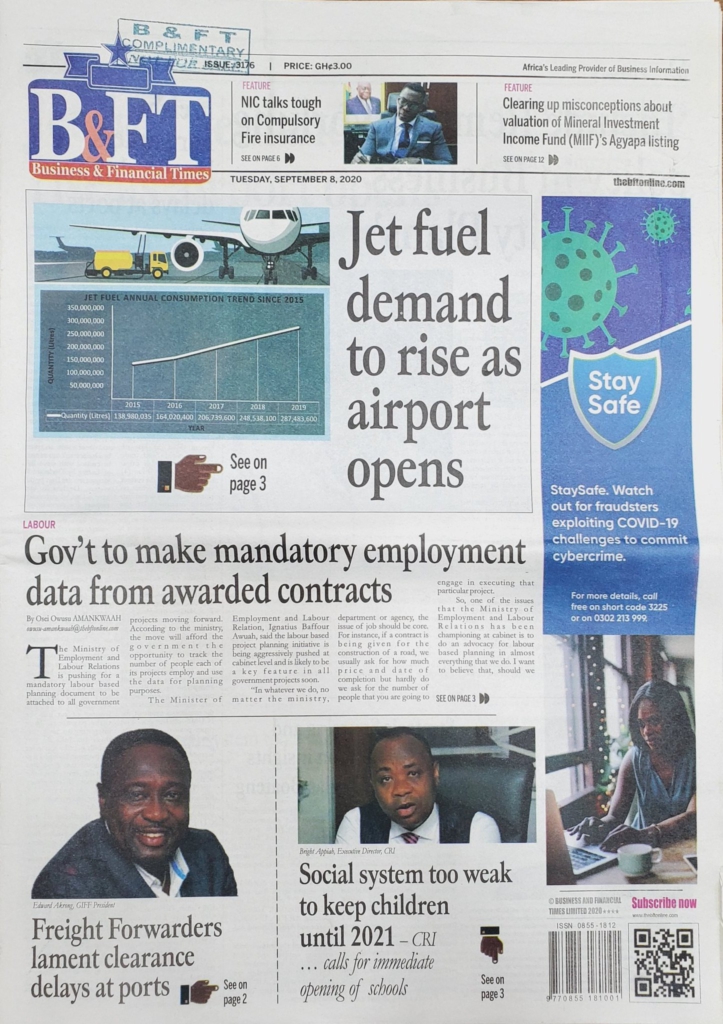 Daily Statesman
Issues-based campaign is in the interest of NPP
Akufo-Addo chairs ECOWAS promises to drive regional integration agenda.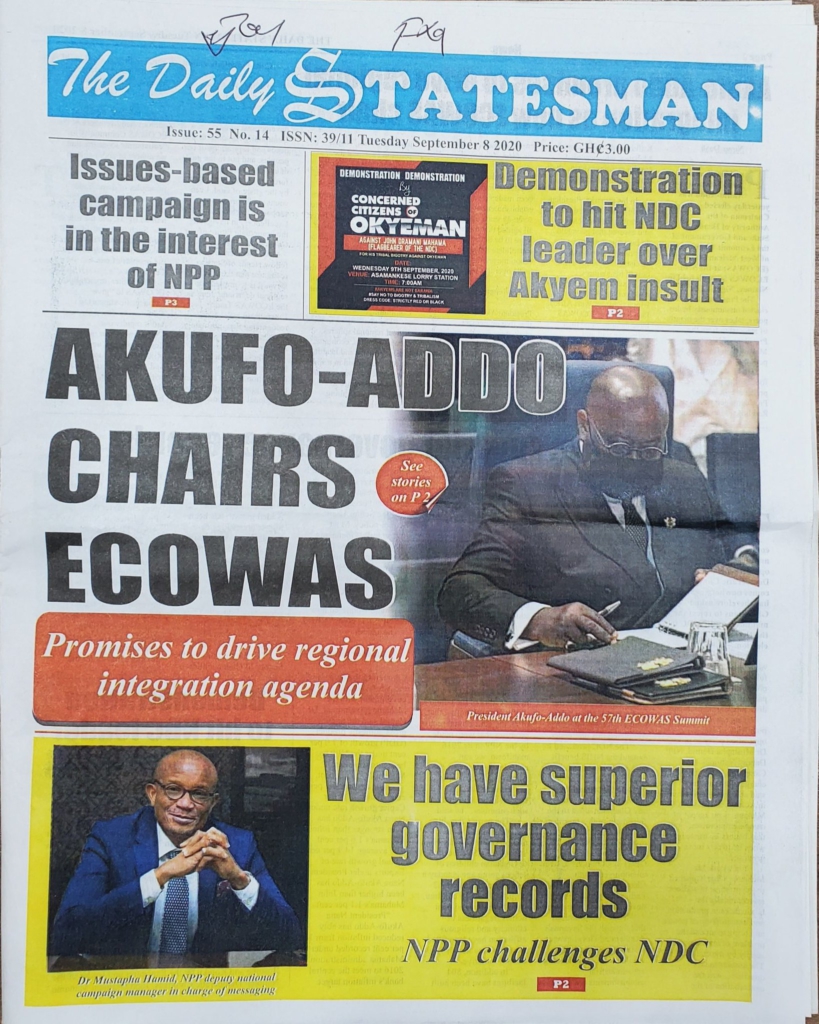 The Finder
6,300 entrepreneurs seek NEIP funding in 5 northern belt regions.
NDC to reverse laws on Okada and Salvaged cads ban, VAT decoupling among others.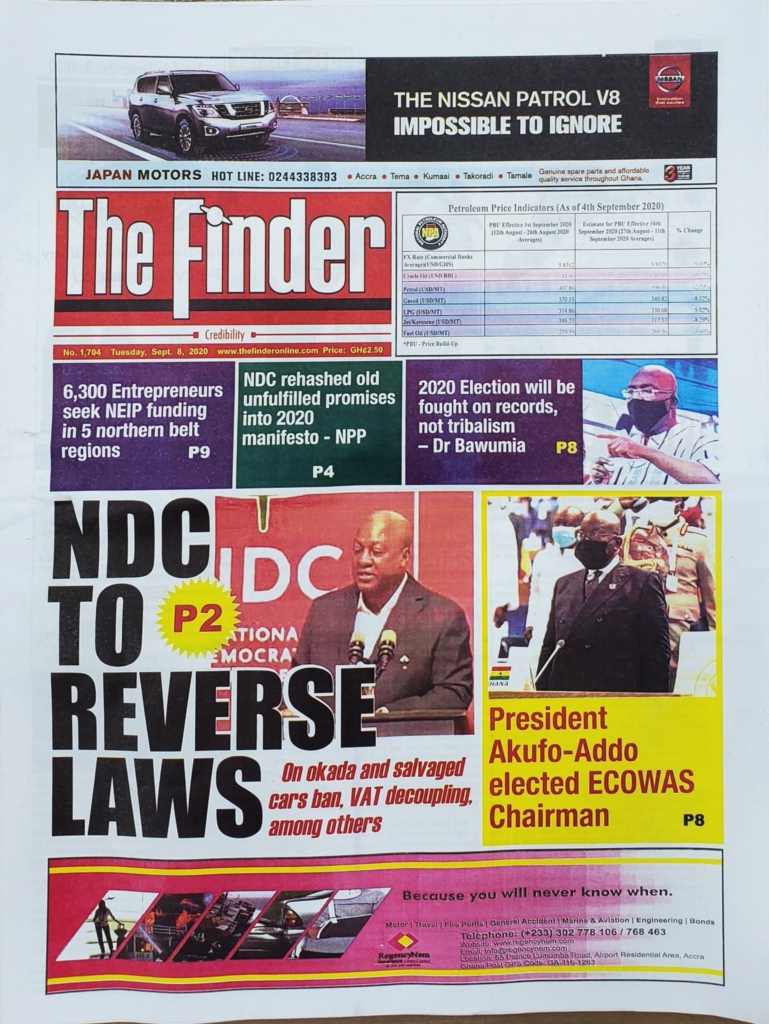 Daily Graphic
NDC on rescue mission – Mahama
President Akufo-Addo elected ECOWAS chairman.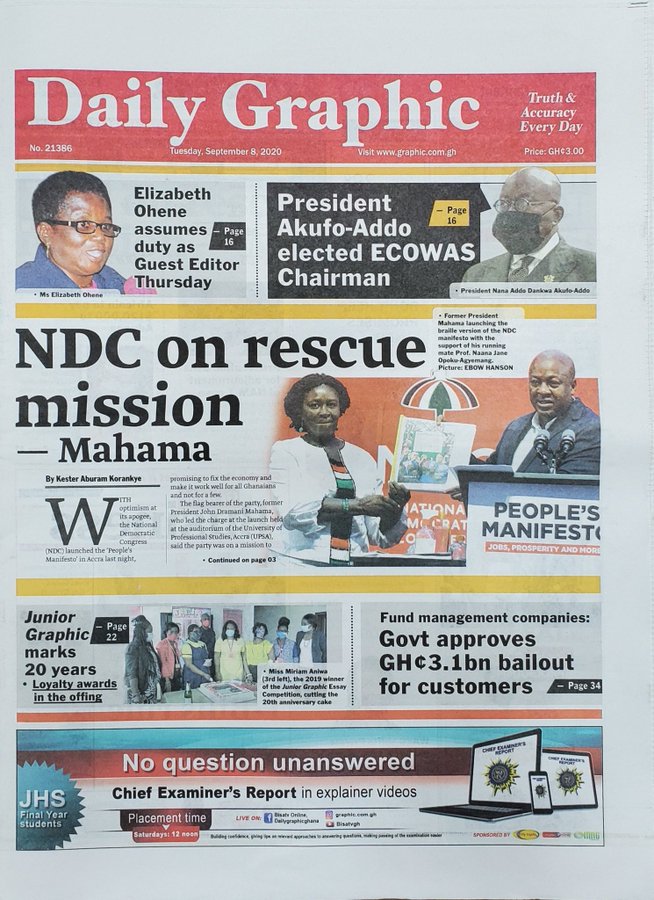 Daily Guide
Nana elected ECOWAS chairman
NDC launches manifesto.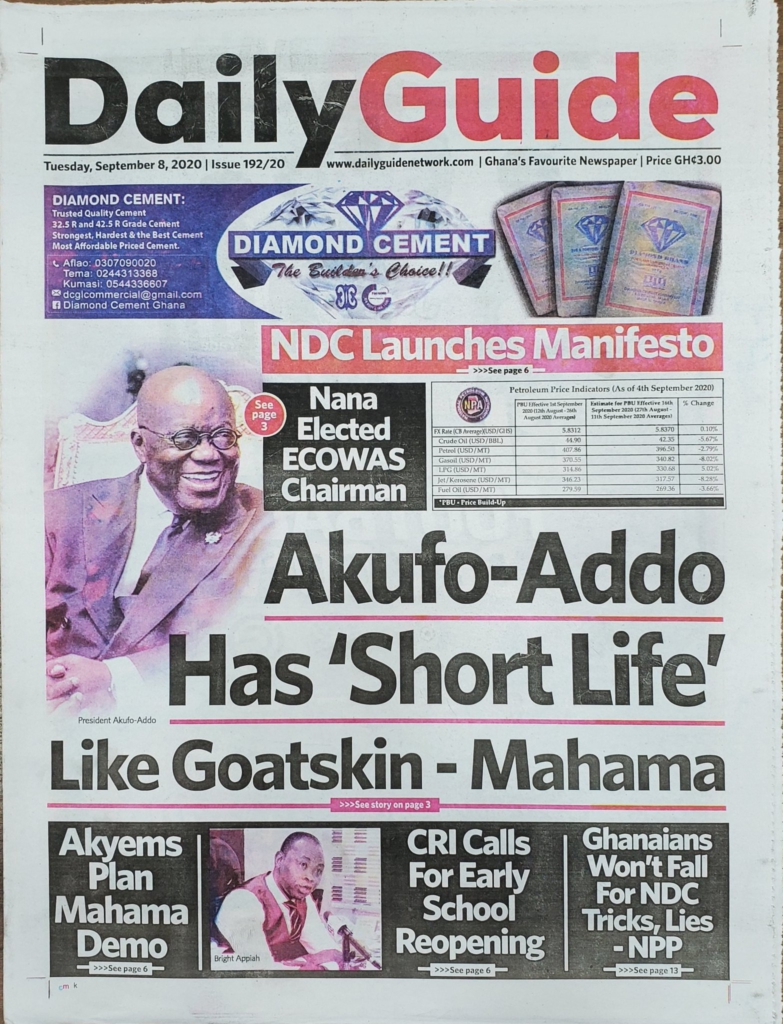 New Crusading Guide
ECOWAS endorses Akufo-Addo
Mahama inciting ethnic groups against NPP – Mustapha Hamid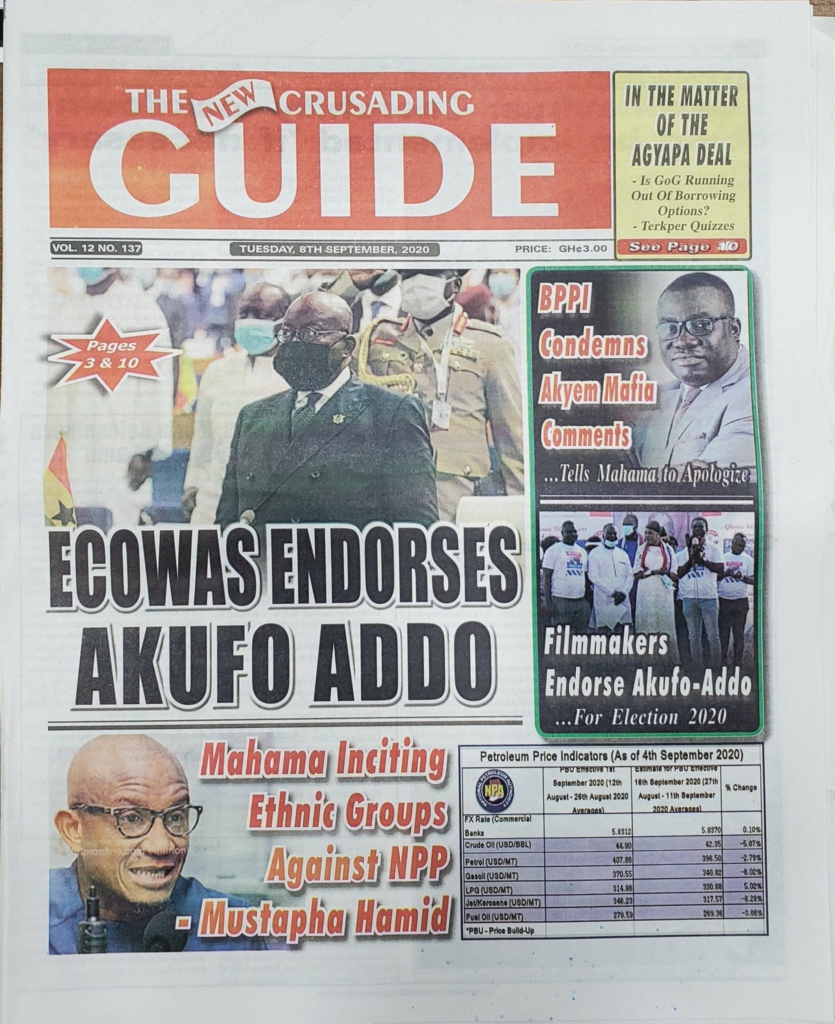 Chronicle
Mahama fulfilled only 30% of 2012 manifesto – NPP.
The illegal activities of Western Togoland promoters.