The United Kingdom's various contact-tracing apps can now intercommunicate, allowing people to be matched from the different areas they cover.
Until now, users needed to download separate Covid-19 apps and change settings if – for example – they travelled from England to Scotland.
Those who already have one of the apps do not need to do anything to make the new system work.
UK contact-tracing apps start to talk to each other https://t.co/e6TOmoKFaH

— newsking24.com (@newsking24) November 5, 2020
However, the apps do not communicate with other European equivalents.
The apps all use Bluetooth signals to log when two people's smartphones come into close proximity to each other.
These readings can then be used if one person becomes infected with coronavirus and registers the fact, to let others know if they were nearby for long enough to need to self-isolate.
All the apps are now able to access the anonymised IDs of people who tested positive because they have begun sharing a computer server set up by Scotland via Amazon Web Services.
However, those in charge stress that no personal information is being exchanged, and outside agencies – including the police and government – still have no way of identifying people from their use of the apps.
"While the majority of us will not be travelling under the current restrictions, this update will provide protection for those who have to continue to travel to other areas of the UK for essential reasons, such as work," blogged Gaby Appleton, director of product for Test and Trace at the Department of Health and Social Care.
"It is important to note that this update does not compromise our commitment to privacy."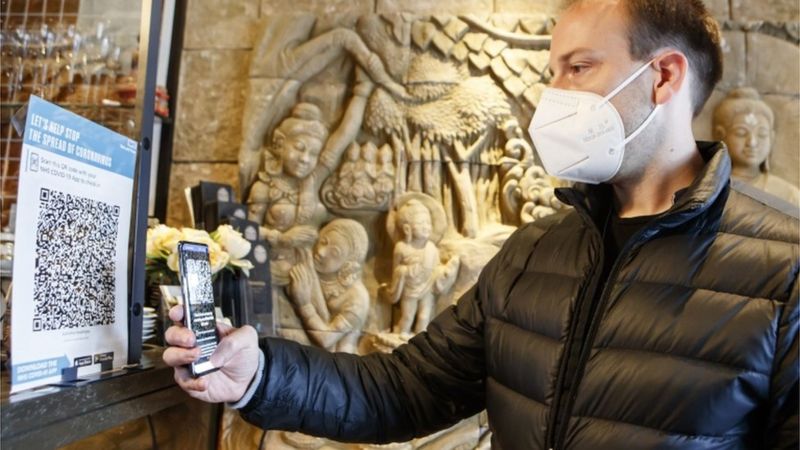 Scotland's Health Secretary Jeane Freeman added that more than 13,000 people had already been alerted via its app that they had been in close contact with someone who had tested positive, and this update was "an important step in helping further reduce the spread of the disease".