The Vice-Chancellor of the University of Energy and Natural Resources (UENR), Prof. Elvis Asare-Bediako, has cut sod for the construction of a sports complex on Friday, May 27, 2022.
When completed, the complex will help to develop athletes for the university and the country.
The edifice is being built on a 2,225 meter-square land at the university's main campus in Sunyani in the Bono Region.
The first phase of the project constitutes site clearing and preparation, a pitch, a mechanized borehole, and a fenced wall. It is expected to be completed in 6 months and is being financed by the university's internally generated fund at GHS 711,000.
At a brief ceremony at the project site, Prof. Asare-Bediako, said though the institution lacks infrastructure for both staff and students, – accommodation, lecture halls, laboratory, offices, etc – the complex would be an addition to their infrastructure base and also add to the beauty of the university.
He explained that the only pitch available for use currently is located in the academic area of the university, among other challenges, and, therefore, it was important to find a befitting location with the right facilities to help in the development of sportsmen and women.
For over three years, students of the university were levied by management to help raise the funds for the project.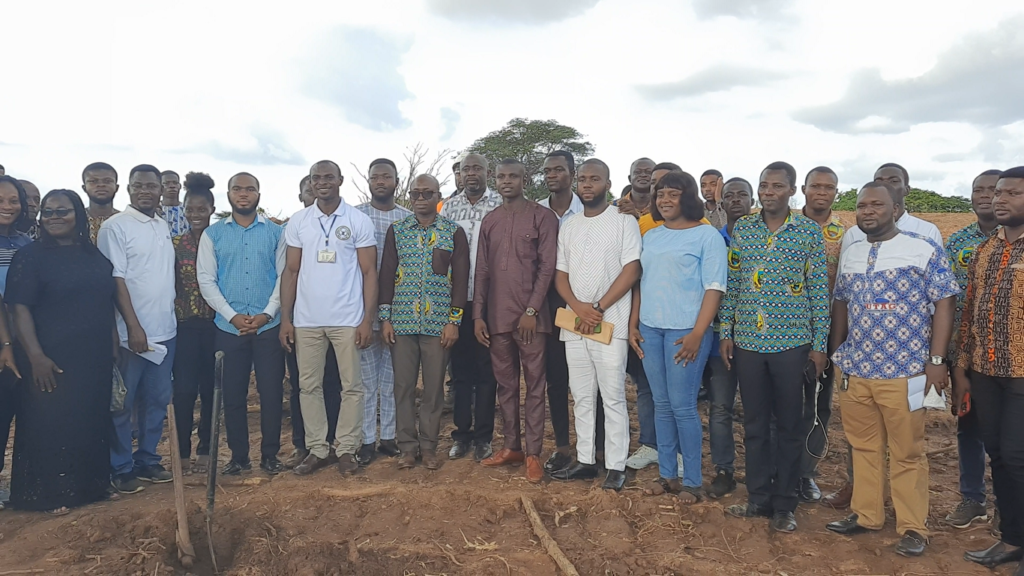 "I see you, students, as also playing a key role in the development of this university, and the sod-cutting today has seen the birth of your sacrifice and commitment to supporting the new sports complex", he commended the students and further asked for their continuous support.
The VC of UENR, Prof. Asare-Bediako, revealed that a lecture theatre office complex would also be built as part of the project with funding support from Ghana National Petroleum Company.
The Students Representative Council President, Kingsford Diawuo Amankona, also commended the VC and the University management for hearing their plea to commit the sports development component of their fees to fund the project.
On his part, the Bono Regional Director of the National Sports Authority, Foster Kwame Opoku Boakye, said his outfit would work to ensure that the university gets all the support from the authorities for the project to be realized.
He said as a sports development body, they will assist UENR to become one of the best universities in Ghana in sports with human and technical support.

The Managing Director of Babaco Ventures Limited, contractor for the project, Mohammed Faisal, assured the management and students of high-quality work and plans to complete it within the scheduled 6 months.
He, however, appealed for the maximum cooperation and support of all other stakeholders.
The sod cutting was also witnessed by management, staff, and students of UENR, some staff of the National Sports Authority, and the Regional Physical Education Directorate led by Alberta Obeng Agyemang.