Ghana's first-ever Infectious Disease facility, sponsored and promoted by the Ghana Covid-19 Private Sector Fund has been commissioned in Accra.
The 100-bed hospital, commissioned on Friday, July 24 is estimated to have cost in excess of USD 5.5 million, plus another USD 2 million in kind, bringing it to a total of USD 7.5 million.
The facility, located at the Ga East Municipal Hospital consists of a level 2.5 biomedical laboratory, a triage unit, waiting areas, nurses station, VIP and general wards, a 21-bed intensive care unit with various categories within, a pharmacy, a recovery courtyard, and a dispensary.
It also boasts of access and exit ramps, access corridors, an ambulatory entrance and exit canopy, a medical gas house, an 800KVA generator house, among others.
The project was initially scheduled to have been completed within 6 weeks after the the ground breaking ceremony was attended by President Akufo-Addo in April 17.
Speaking at the commissioning, Co-Chair of the Fund, Edward Effah lauded all stakeholders and donors who supported the project.
"The private sector and the public sector must continue to collaborate to deliver value to the good people of Ghana," he said.
On his part, the Vice President who commissioned the project described it as "a celebration of Ghanaian ingenuity and patriotism."
"…and a dedication to humanity by a team of men and women. 536 strong people working 24 hours a day to make the impossible a reality. We are here because of you and Ghana must know you."
Showering praises, Dr. Bawumia said, "It is rare to find a group of civilian professionals working in close quarters and on strict timelines. Working 24 hours, non-stop with members of the Ghana Armed Forces in their unbending discipline and demand for precision in a flat chain of command."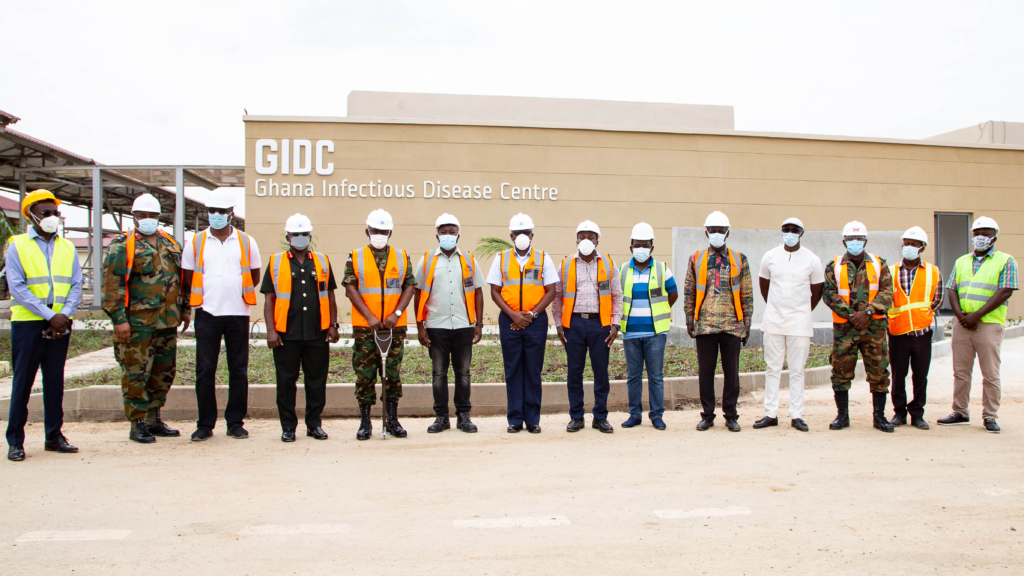 Also present at the occasion to deliver speeches were the Minister for Defence Dominic Nitiwul, Deputy Health Minister, Dr. Bernard Okoe-Boye, General Secretary of the Ghana Medical Association, Dr. Justice Yankson, a Member of the Trustees, Tony Oten-Gyasi and the Managing Trustee, Senyo Kwasi Hosi.
The commissioning of the facility makes it possible to for critically ill Covid-19 patients to be treated during the pandemic and will subsequently serve as a centre for the treatment and research into some of the most infectious diseases prevalent in Ghana even after the pandemic.
The Ghana Covid-19 Private Sector Fund is an initiative by private business people who set up the fund with a seed of ¢1 million with a campaign to raise at least ¢100 million from local and international businesses as well as the general public to aid the fight against Covid-19 in Ghana.
These funds, management says, is to help put up similar projects in at least three other regions of the country to deal not only with Covid-19 but also help the nation to tackle future infectious disease epidemics.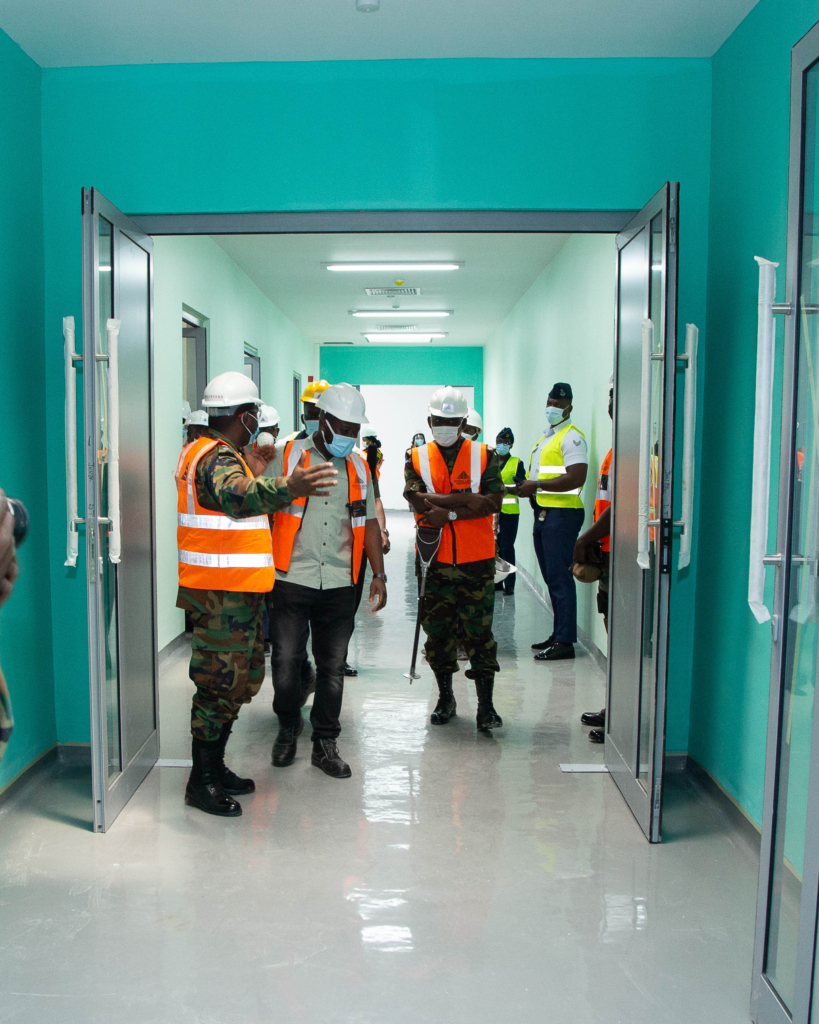 The nominated Trustees of the Ghana Covid-19 Private Sector Fund are:
1. Anthony Oteng-Gyasi (Chairman, Tropical Cable & Conductor Ltd)
2. Edward Effah (Chairman, Fidelity Bank Ghana Ltd)
3. Kwaku Bediako (Director, CH Group)
4. John Taylor (CEO, Woodfield Energy Resources Ltd)
5. Omane Frimpong (Chairman, Wilkins Engineering Ltd)
6. Kwame Ofosu Bamfo (Managing Director, Bamson Group)
7. Kwabena Adjei (Group Chairman, Kasapreko)
8. Thomas Svanikier (Chairman, Svani Group Ltd)
9. Kwasi Twum (CEO, The Multimedia Group)
10. Senyo Kwasi Hosi (CEO, Chamber of Bulk Oil Distributors)
11. Julie Essiam (Commissioner, Ghana Revenue Authority)
DISCLAIMER: The Views, Comments, Opinions, Contributions and Statements made by Readers and Contributors on this platform do not necessarily represent the views or policy of Multimedia Group Limited.