Road users on the Walewale/Nalerigu highway are expressing fears of imminent danger as a portion of the road which serves as a bridge over a small river has deteriorated.
They say the Mimima bridge is at the point of total collapse.
The motorists told JoyNews that the situation on the bridge has been lingering on for several months.
According to them, the metals supporting the Mimima bridge appear to have been damaged by floods and deep potholes, thereby leaving it in a weak state.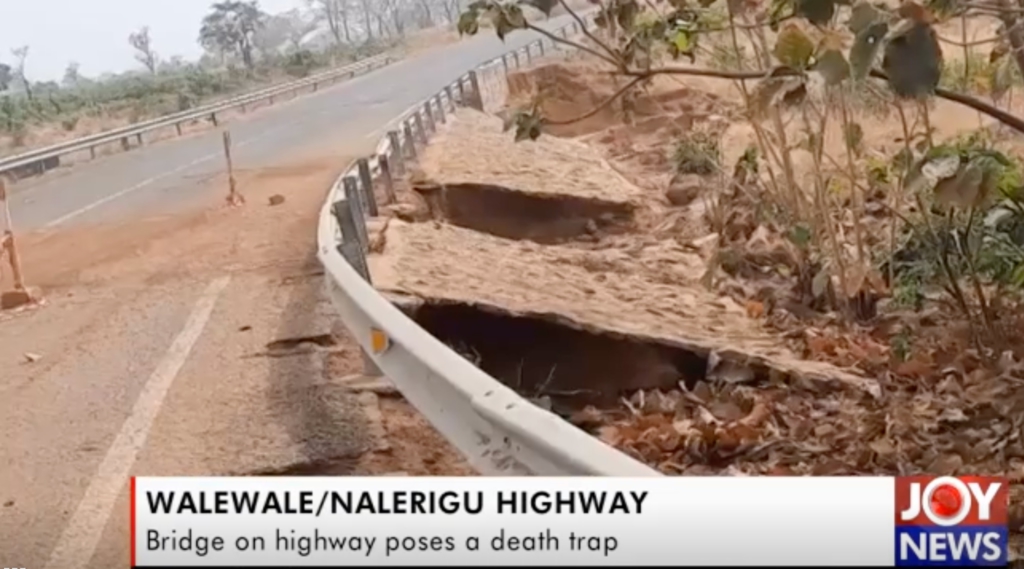 According to them, not only has the bridge become a death trap but it is also a spot for frequent robbery attacks.
They, therefore, appealed to the Ministry of Roads and Highway as well as the Ghana Highways Authority to fix the problem to avoid a major incident on the road.