General Secretary of the National Democratic Congress (NDC), Johnson Asiedu Nketia has urged the Youth Wing of the party and members of the public to ensure all Covid-19 safety protocols are followed to the latter during Tuesday's protest.
According to the party in its press statement, it is imperative the safety protocols are adhered to following the emergence of the deadly Delta variant of Covid-19 in the country as announced by the Information Ministry.
The four listed directives issued by the General Secretary of the party include wearing of facemasks throughout the march from the starting point, i.e. Accra Mall at 6 am to the end-point; the Parliament House after making a stop at the Flagstaff House to present a petition to the President.
"Social distancing at arm's length between rows of protesters should be maintained at all times throughout the march and physical contact avoided as much as possible.
"Protestors should endeavour to use hand sanitisers periodically in the course of the march and should wash their hands at the end-point of March before dispersing," are the other directives to follow.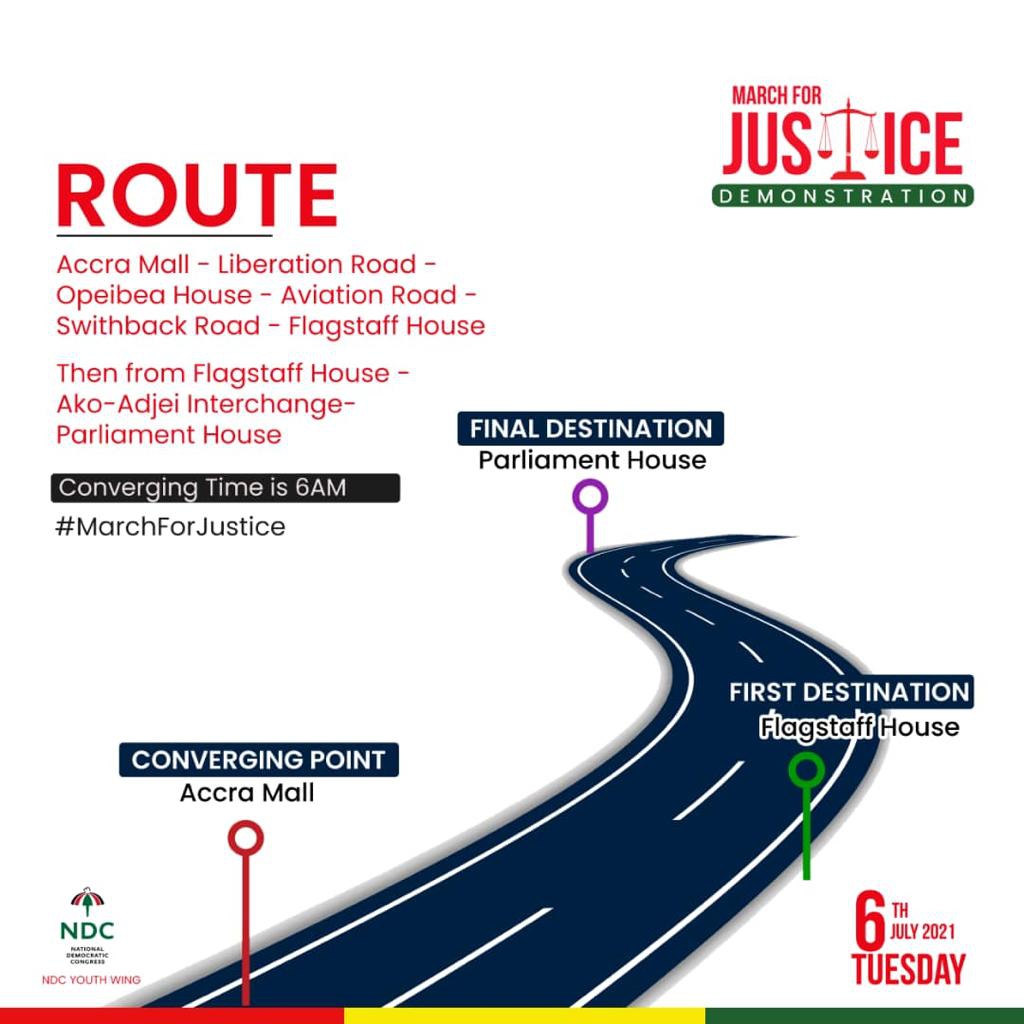 The demonstration dubbed "A March for Justice" seeks to protest against the "growing levels of insecurity, lawlessness and impunity under the Akufo-Addo/Bawumia government" and to "remind President Akufo-Addo of his responsibilities towards the people of Ghana especially in the area of public safety and security. It will seek to draw the attention of the government to the growing loss of public confidence in the hierarchy of some security agencies."
According to the NDC, although it is essential to demand accountability from the government, it cannot be executed by failing to hold the interest of the health of protestors and the nation at large at heart.