Ghana's woodworkers are battling a range of health problems caused by a silent killer - wood dust.
Environmental scientists are calling on company owners and woodworkers themselves to understand the risks and put in place protection measures. They say protective equipment and workplace safety training are crucial to prevent a growing problem of respiratory and other diseases in Ghana's large population of woodworkers.
"I am stubborn. I know I have to wear protective gear but I refuse."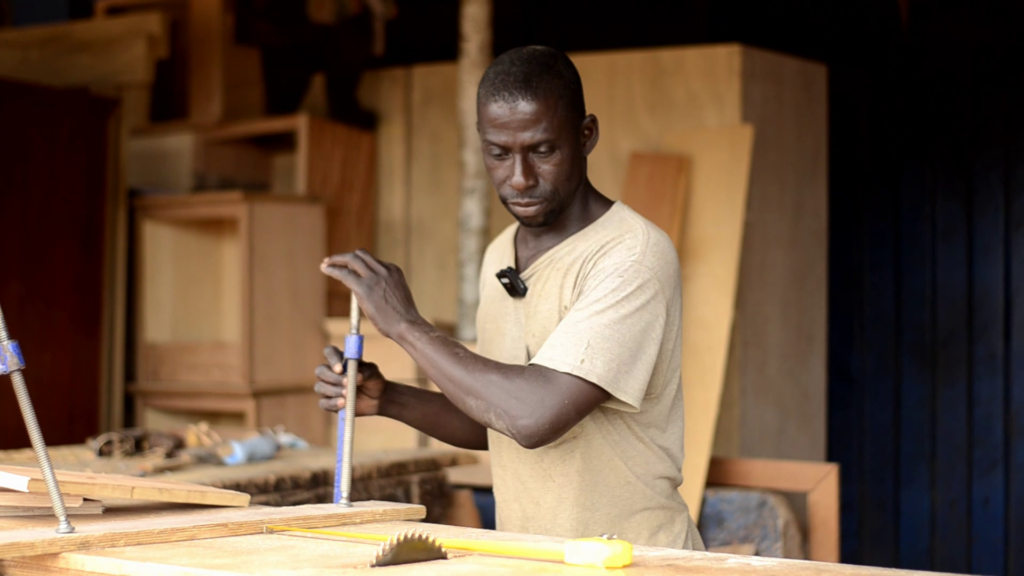 53-year-old George Boateng has been a carpenter for more than 25 years. He says his hands are the most important part of his body. They're his tool to get the job done every day and he is extremely careful to protect them.
"Once you are working with a machine, you have to be careful. Any small mistake can result in a physical injury. An employee of mine recently had a finger chopped off. He is hardly attentive when working. You have to be attentive all the time," he advised.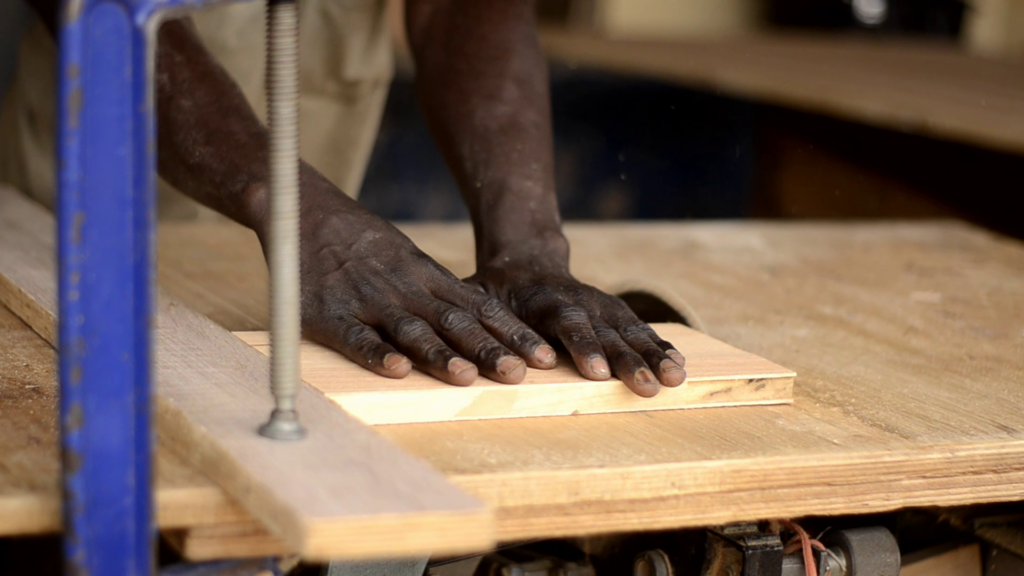 But hands aren't the only part of his body at risk as a carpenter.
Exposure to dust and chemicals in the course of everyday work can damage an even more critical part of a carpenter's body – the respiratory organs.
That's according to the Head of the Respiratory Unit at the Komfo Anokye Teaching Hospital in the Ashanti Region, Dr Divine Amenuke.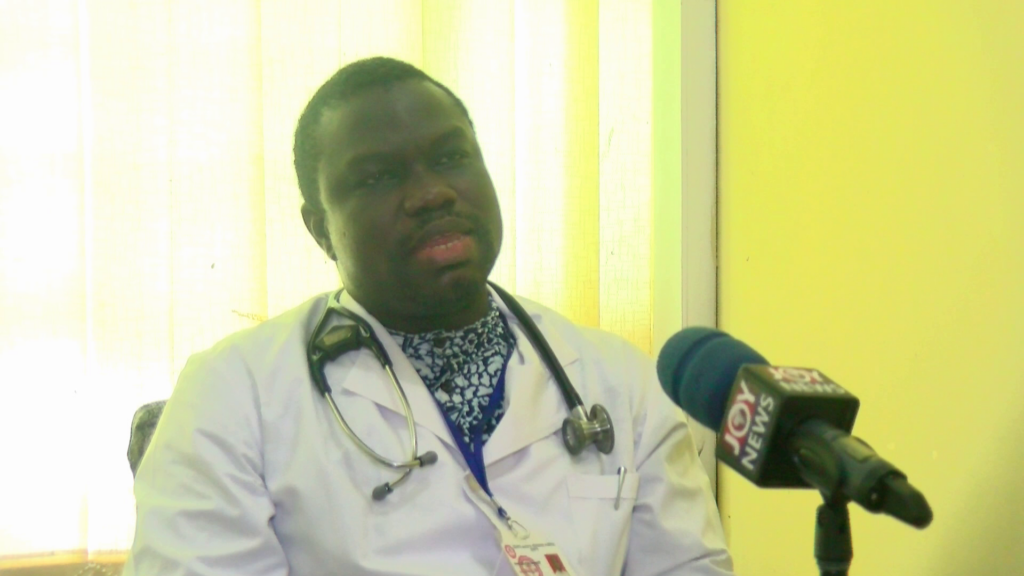 "The fine sawdust has got different sizes in terms of the type of wood. The relatively bigger ones settle more in the mouth and nose area. We have other ones that go deeper into the upper part of the chest. The very fine smallest particles go deep down into deep aspects of the smallest part of the tubes that sends air from the nostrils to the lungs," he revealed,
Wood dust is an unavoidable by-product of most joinery or carpentry tasks.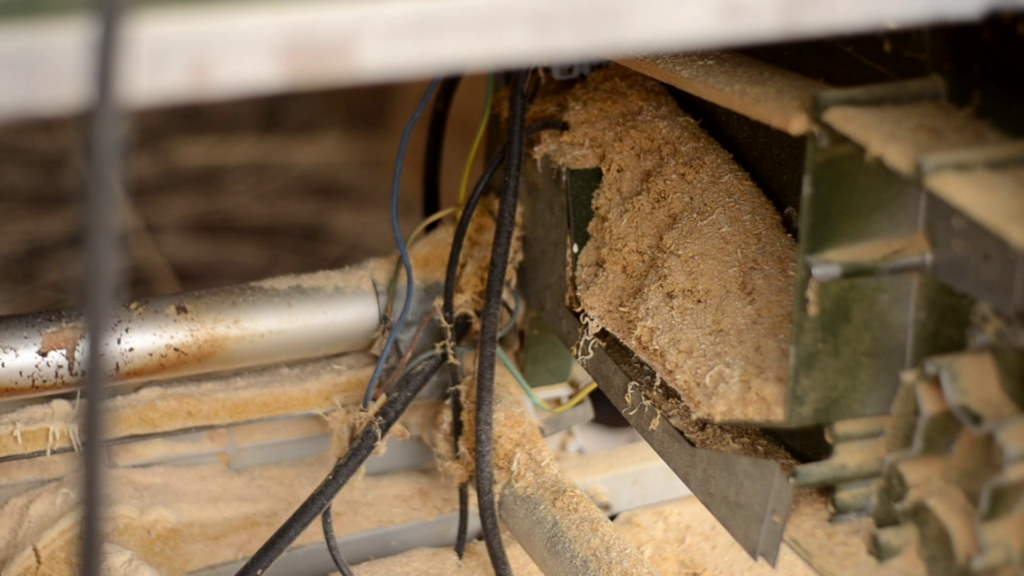 At George's workshop at Fumesua in the southern Ghanaian city of Kumasi dust flies every time workers cut, drill, plane or sand a piece of timber.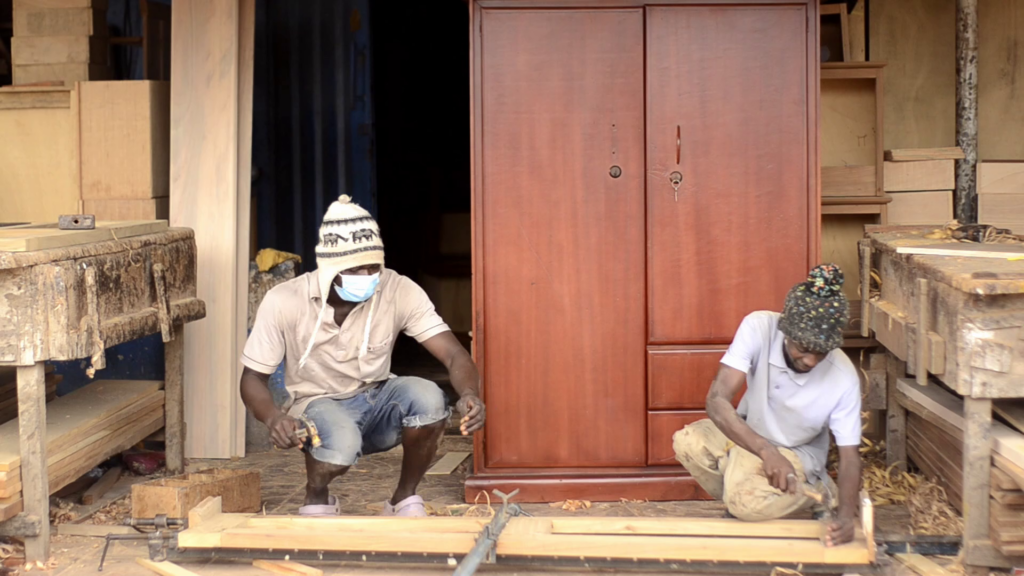 Workers and their bosses know the hazards. Wood dust was first labelled as a hazardous substance by the Control of Substances Hazardous to Health Act passed in 2002.
The law required workers to protect themselves by wearing gear to cover their eyes, nose and mouth.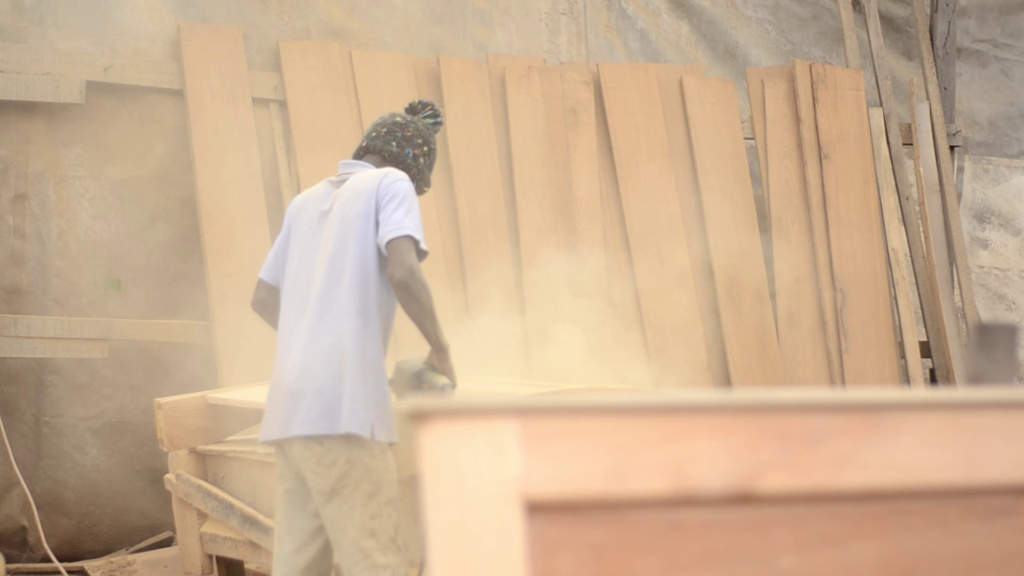 But workers like George say the gear makes it hard to breathe. Though he has asthma that requires medication and regular trips to the hospital, he's still not willing to wear the mask.
"Sometimes I inhale the wood dust. I am stubborn. I know I am supposed to wear a nose mask. That is the appropriate thing to do. But when my workload is light, I forgo the wearing of a mask," he said.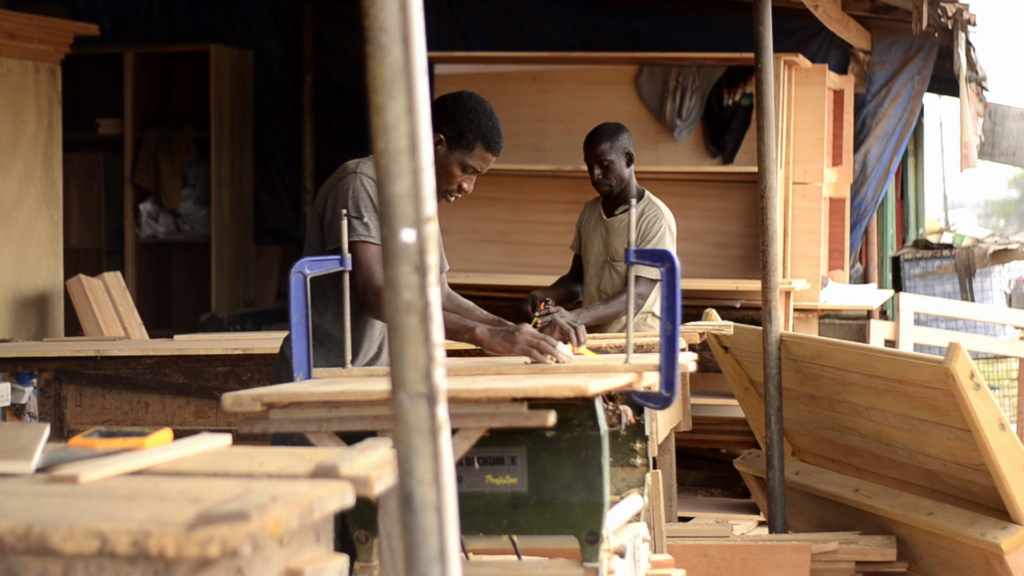 We travel to the town of Sokoban on the outskirts of Kumasi, to the biggest, woodworking center in West Africa - Sokoban Wood Village.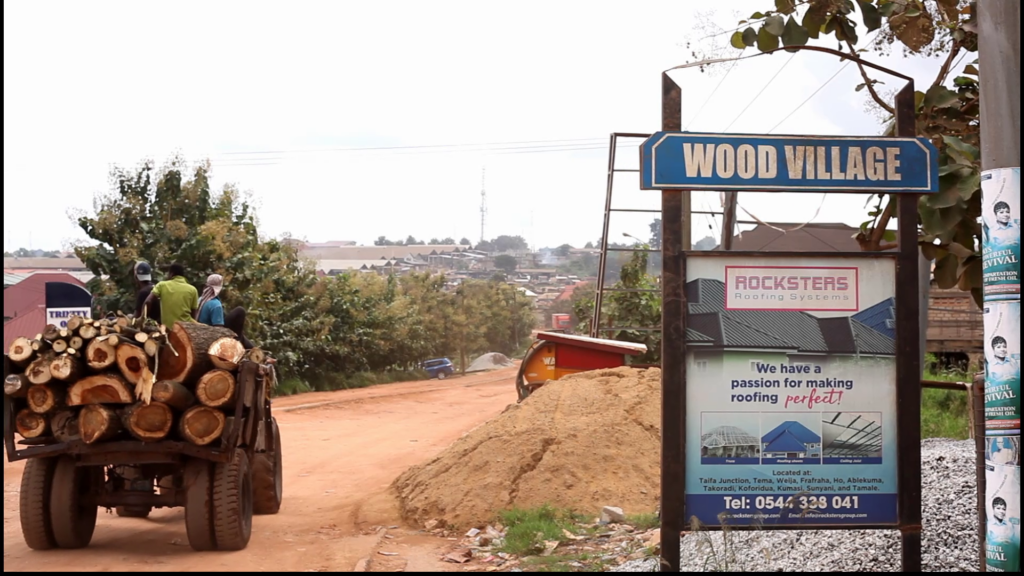 Twenty thousand workers cut, shape and treat wood here.
The Village is divided into the lumber sellers' and artisan sections.
The artisans sand and drill all day every day producing a mountain of dust.
Sokoban Wood Village is no different from George Boateng's carpentry shop at Fumesua.
A walk through the artisan's section finds only a few are wearing masks.
Forty-seven-year-old Akwasi Ernest is one of them.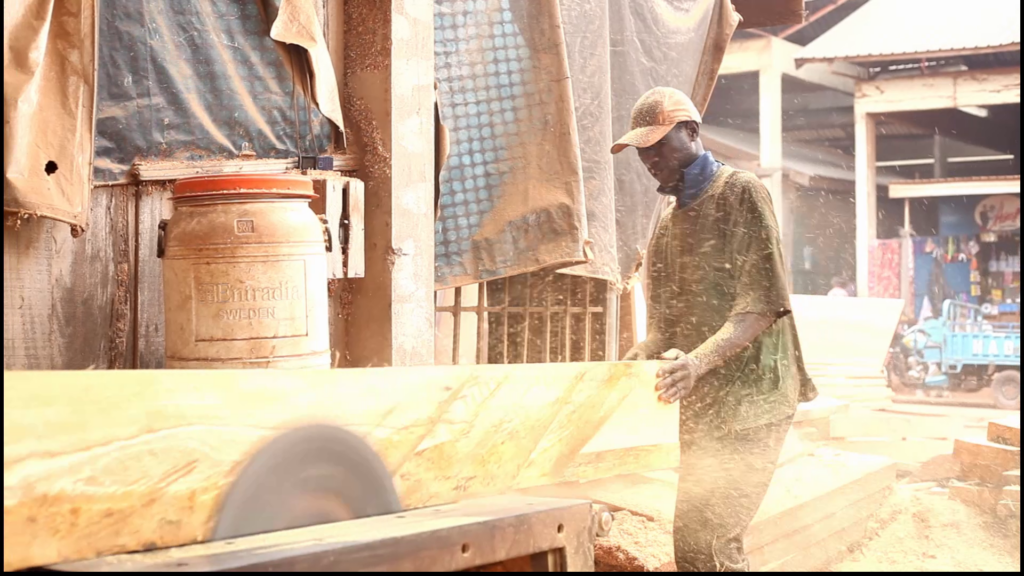 Respiratory health is of little concern to Akwasi. This is despite the fact that 20 years working here have begun to take a toll.
"I experience headaches from the exposure to sawdust. But we have been doing this job for years, we are used to the exposure. Our bloodstream has absorbed the wood dust. If you are new to this area, you can hardly breathe," he said.
Akwasi is not the only one here experiencing the health impacts of inhaling wood dust.
Kwaku Amoah also works without any protective gear. He complains of eye irritations and headaches.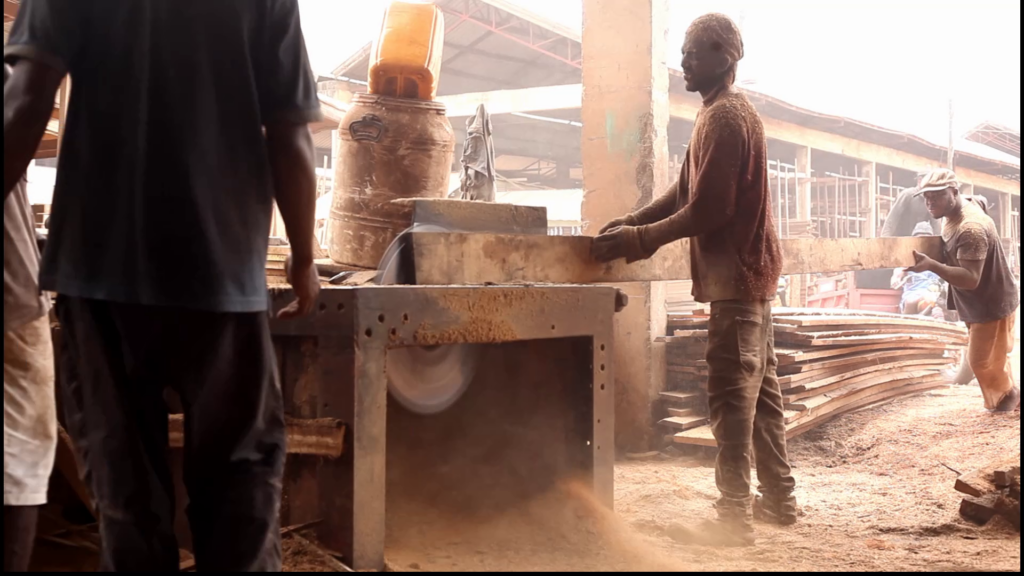 Akwasi and Kwaku don't visit health facilities but rely on over-the-counter drugs to treat their symptoms.
"If not physical injury, I do not see any serious health threat. I do experience eye irritations though. Never in my life have I visited a health facility," Kwaku Amoah revealed.
Akwasi Ernest adds "Some of my colleagues go for checkups, but I do not. I visit the nearest pharmacies to get medicines for my headaches."
Akwasi saysa number of his colleagues have fallen out of the job due to the inability to stand the air quality at the artisanal section.
But still, they don't see a major health threat and refuse to wear the masks that would protect them.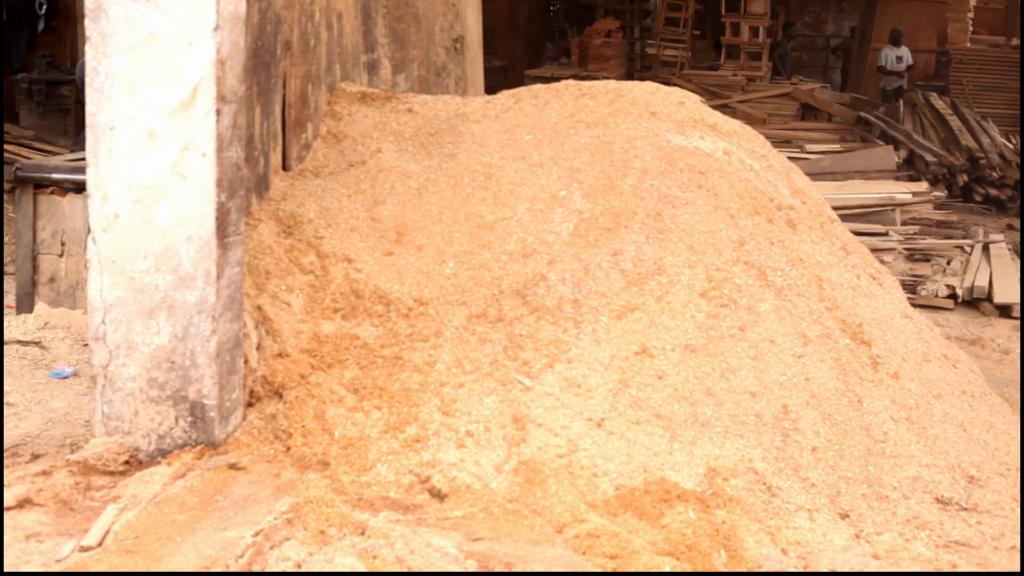 "When I wear the mask, I can hardly breathe. The dust stains the goggles I wear to protect my eyes. It affects visibility. You know, this work is full of pressure. The more you remove and put the mask back on, it affects your work speed," he said.
Wood dust inhalation or exposure can cause a range of health symptoms ranging from subtle to severe.
These include irritation to the eyes, nose and throat, asthma, and in rare cases, cancer.
The Komfo Anokye Teaching Hospital regularly treats woodworkers with asthma that they say is triggered by wood dust. Other woodworkers come in with coughs that could be the start of illness. In one case, a woodworker was diagnosed with nasal cancer which could also have been caused by the dust.
Dr Divine Amenuke says all these symptoms may be closely linked to the inhalation of fine wood dust particles that can penetrate the lungs. The smallest particles can even enter the bloodstream where they cause heart problems and exacerbate diseases like diabetes.
There are steps workers must take to protect themselves, says Dr Amenuke.
"The surgical mask's ability to filter is less compared to the N95 mask which has smaller pores. That will give you a higher level of protection with the amount of dust that goes into your system. There are other respirators and higher levels of masks. These have got extractors that are able to filter the air better for you," he said.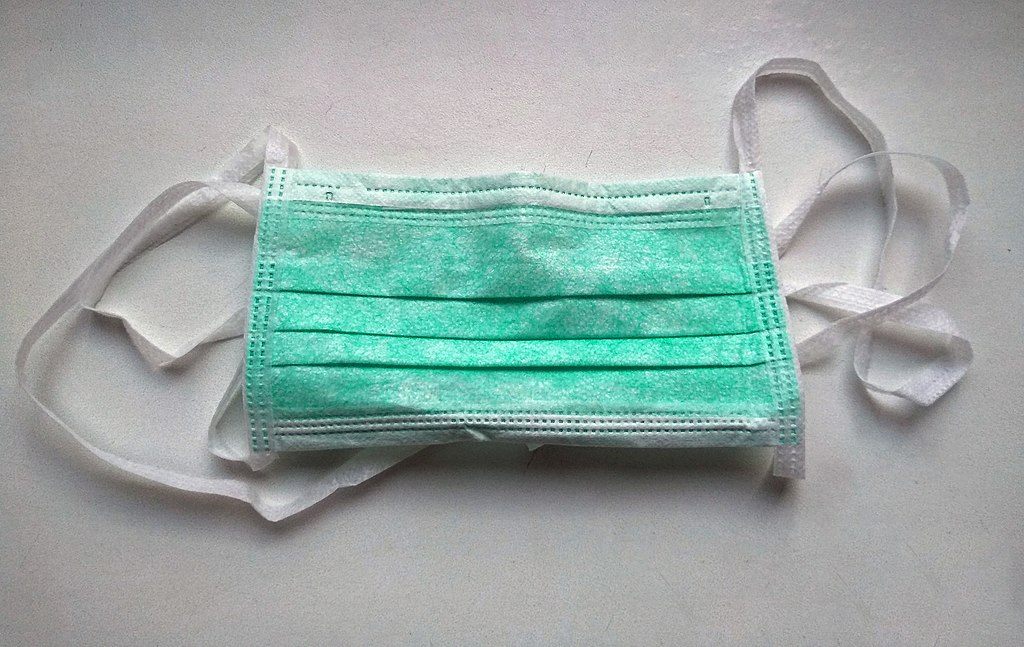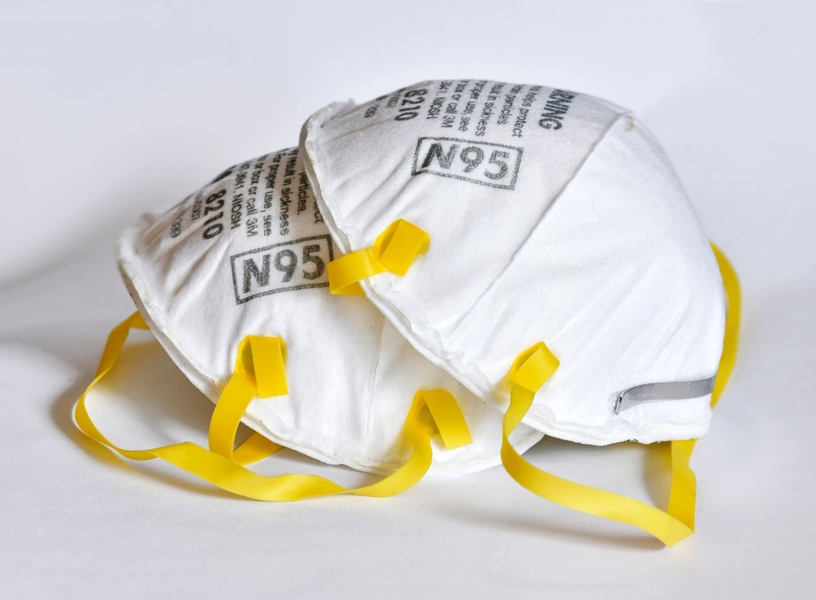 The wood processing industries are clear on what employers must do to minimise the risks associated with wood dust.
Ghana has enacted laws and regulations aimed to protect workers. Employers must assess conditions likely to affect the health and safety of the employees or themselves and provide protective equipment.
All equipment is required to be regularly inspected and replaced if necessary.
It must comply with relevant standards.
But in talking to workers at multiple facilities, it is clear that there is little to no enforcement of those laws.
The Department of Factories Inspectorate is the main agency responsible for enforcing health and safety in factories, but several studies have found it examines a small fraction of the facilities under its control.
At the Kaase community, one company has followed the regulations.
Dust emissions from wood processing company Logs and Lumber Limited, affect nearby suburbs.
But the company has set up filters to control the extraction of dust in the workshop setting.
Avedis Jeghalian is General Manager.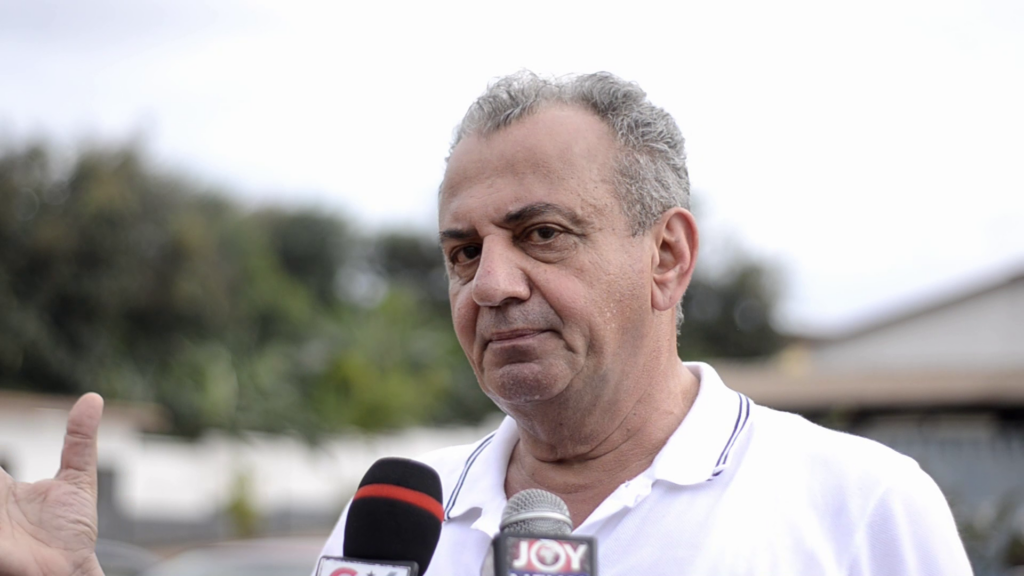 "When you are cutting you will get sawdust. But we have the extraction plants to accumulate them and boilers to burn them. After burning them, we get energy for our dryers. Dust is something we try to contain. I cannot say we are able to do so 100% percent.
"When this company was established in 1967, few people lived in this neighborhood. Currently, we have the city malls and schools springing up. We have taken serious steps to control the dust."
Avedis says he put the filtering machines in place at a huge cost after complaints from workers and the surrounding communities. But he says it is worth it to keep his workers healthy. We have introduced new filtration systems and invested heavily in that," he said.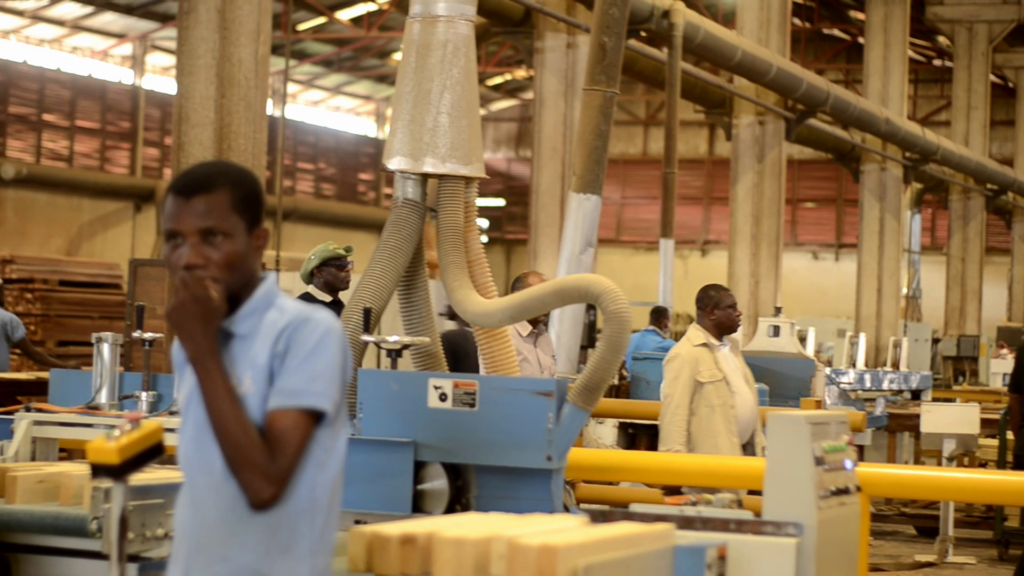 For now, Logs and Lumber Limited workers are some of the few in Ghana working relatively safely. Experts say these protections will need to spread across the industry if Ghana's woodworkers are not to face a growing burden of illness.
This story was a collaboration with New Narratives. Funding was provided by the Clean Air Fund which had no say in the story's content.
DISCLAIMER: The Views, Comments, Opinions, Contributions and Statements made by Readers and Contributors on this platform do not necessarily represent the views or policy of Multimedia Group Limited.