The National Malaria Control Program (NMCP) of the Ghana Health Service (GHS) in collaboration with Shalina Healthcare on Saturday, April 23, 2022, embarked on a health walk as part of activities to commemorate World Malaria Day.
The 10km health walk commenced at the Korle-Bu Teaching Hospital and continued through James Town, Ussher Fort, Makola, and ended at the office of the NMCP.
Over 200 participants that thronged the streets held placards with inscriptions: "Invest in the Future Defeat Malaria," "Many Lives Can be Saved by Preventing Malaria," "Treating Early," "Visit the nearest health facility when unwell," "Yes, let's do it together," and "We can end malaria."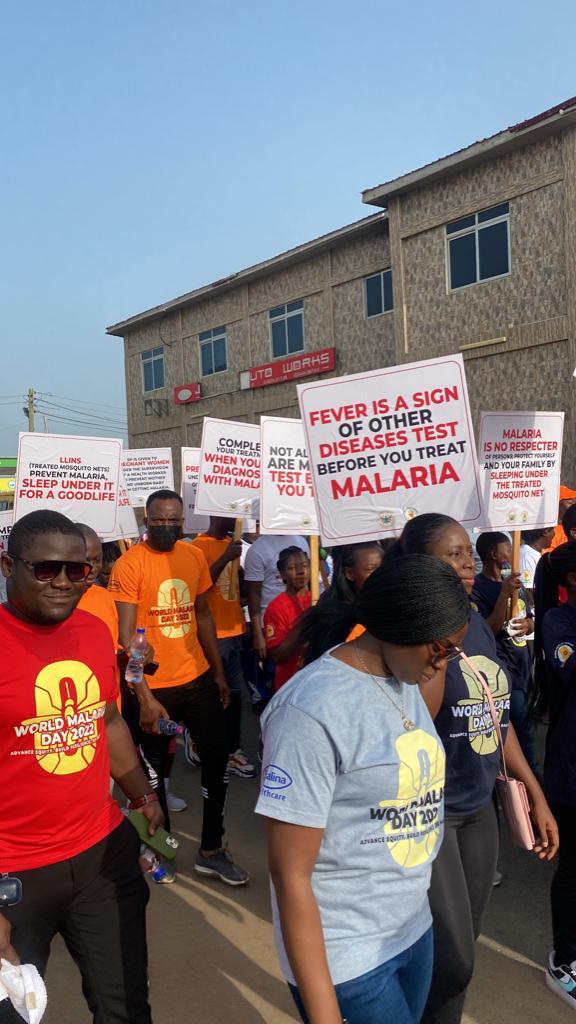 Programme Manager of NMCP, Dr Keziah Malm, while addressing the gathering cautioned Ghanaians not to treat malaria as a "normal'' disease since it remains one of the childhood killer diseases.
Also, the National Malaria Advocate, Oheneyere Gifty Anti, encouraged participants to be consistent in the fight against malaria to help eliminate the disease from the country.
She said achieving zero malaria by 2030 is possible, but noted that it could only be achieved if everyone played their parts.
Dr Dacosta Aboagye, who is the Director of Health Promotion commended Shalina Healthcare for the support in creating awareness towards eliminating malaria.
World Malaria Day is celebrated annually on April 25. It was instituted by World Health Organisation (WHO) Member States during the World Health Assembly in 2007.
The theme for this year's celebration is "Harness innovation to reduce the malaria disease burden and save lives."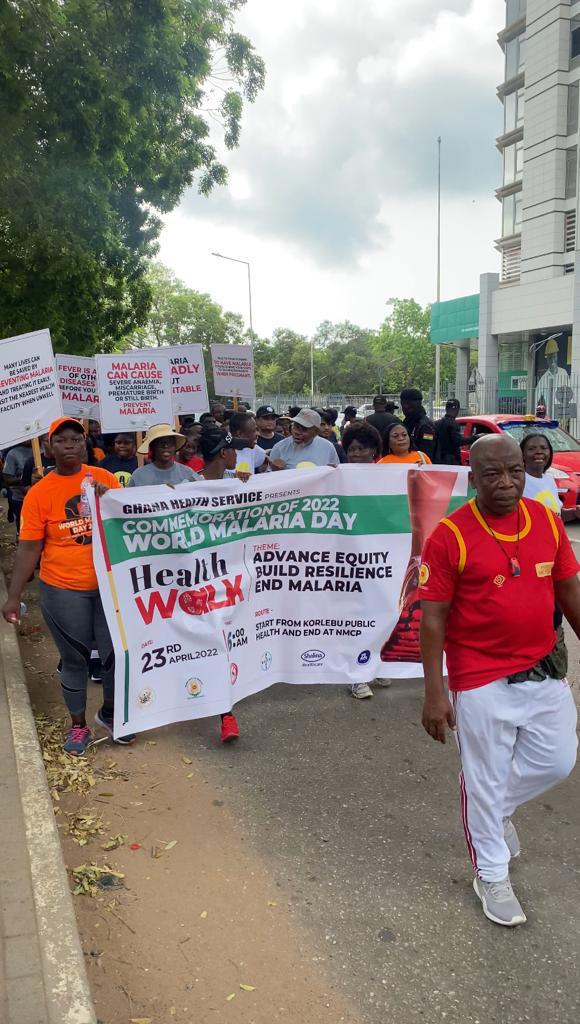 According to the WHO, in 2020, there were an estimated 241 million new cases of malaria and 627, 000 malaria-related deaths in 85 countries.
More than two thirds of deaths were among children under the age of 5 living in the WHO African Region.
In October, 2021, WHO recommended the broad use of the RTS,S malaria vaccine for young children living in areas with moderate and high malaria transmission.
The recommendation was informed by results from an ongoing WHO-coordinated pilot programme in Ghana, Kenya and Malawi that has reached more than 900 000 children since 2019.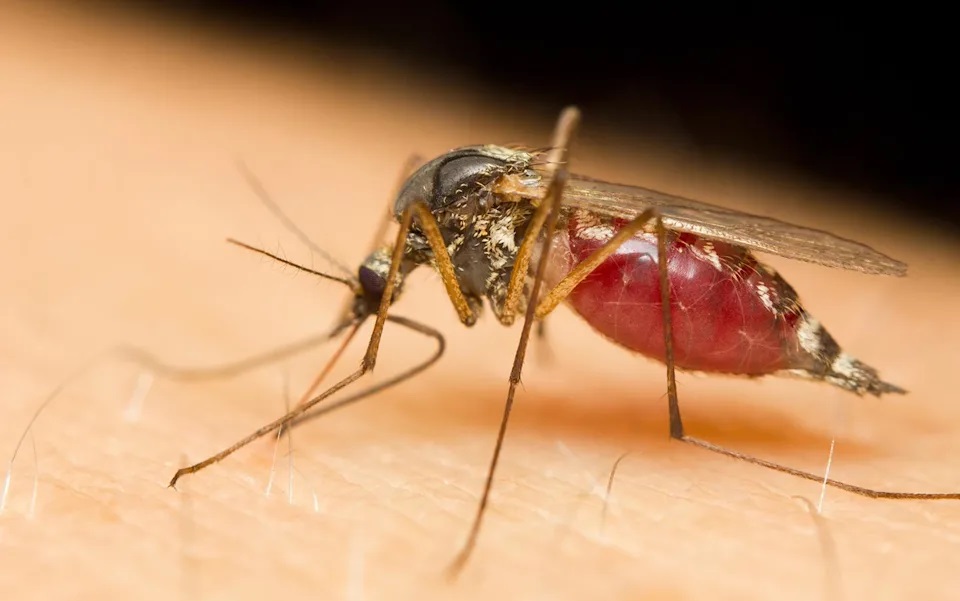 Evidence and experience from the programme have shown that the vaccine is safe, feasible to deliver and reduces deadly severe malaria.
RTS,S is an example of innovation at work and a scientific breakthrough – it is the first vaccine recommended for use against a human parasitic disease of any kind.
Shalina Healthcare is an innovative pharmaceutical company that prioritizes the manufacturing and distribution of Quality medicines which are made available at affordable prices.
The company is headquartered in Dubai and has operating offices in Nigeria, Zambia, Democratic Republic of Congo, Angola, Ghana, Kenya, Central African Republic, India and China.
Shalina Healthcare has state-of-the-art production facilities in Dubai and China that are approved by WHO and other regulatory bodies including Food and Drug Authority (FDA) in Ghana.
Shalina Healthcare also undertakes several corporate social responsibilities including sponsoring health programmes, educational and awareness creation about disease conditions.
Some of the key programmes include online consultation skill training for pharmacists, malaria awareness creation, among others.