The spokesperson of the Education Ministry, Kwasi Kwarteng, has accused ace broadcaster, Oheneyere Gifty Anti of destroying young women who listened to her feminism sermons in the past.
According to him, her audience who heeded her advice on women empowerment began unhealthy competitions with men which collapsed their homes and marriages.
In a Facebook post on Wednesday, he said the former news anchor inspired her followers to shun marriage and focus on their careers; only to later do the opposite.
In his view, this constitutes a 'betrayal' which she must correct by teaching women to balance their career aspirations with other vital aspects of their lives.
"This is what you did and destroyed the identity of many young women who followed you religiously but blindly.
"Sadly, you have reduced life to a competition between men and women. In your attempt to help young women find their identity, you erroneously created an impression as if the only thing they need in this world is their career and that life is all about how they can be better than men", he said.
Mr. Kwarteng continued, "Young women were told the only important variable necessary for their development was their career and nothing else. Today, you betrayed the very principles you stood for.
"I wish you have the courage to re-educate them that a well balanced aggregation of family, marriage & career is equally vital to one's identity. And that they can still get to the top without seeing men as their competitors".
"To over-emphasise career at the altar of the others has proven to be consequentially unfulfilling especially in a world where our identity is largely corporate and shaped by society", Kwasi Kwarteng concluded.
Mr. Kwarteng made these remarks in reaction to a publication in which Oheneyere Gifty Anti (formerly Gifty Anti) is reported to have said that 'Every man is afraid of a powerful woman'.
According to Mr. Kwarteng, her comment, in addition to similar remarks in the past have doomed many women who were wrongly inspired to compete with men, in ways that affected their relationships.
But reacting to this, the ace broadcaster says she will not respond to the spokesperson of the Education Ministry and other social media critics regarding her views on feminism.
According to the avowed feminist, even though she is passionate about the empowerment of women, she will not respond to her social media critics.
Speaking in an interview with JoyNews' Paa Kwesi Schandorf on Wednesday, she stated that she stands by her assertion that men fear women with power, but won't respond to critics on social media.
"I'm sure you've read the story [and] you've listened to the tape.
I will not answer to anybody who attacks me on social media. If I want to, I will go there and do it. But if you as a very good journalist, a seasoned one has questions for me, I will answer. But I will not react to anything that anybody said about me on social media", she said.
She added "This gentleman [Kwasi Kwarteng] is not the only one to have reacted. A lot of other guys have and some women as well. So I will not respond to this gentleman.
Even if the President had written that on social media, I wouldn't have responded in any interview. People hide behind social media and so all sorts of things".
Background
It will be recalled that over a decade ago, Gifty Anti began a series of spirited advocacies calling on women to focus on their career goals instead of yielding to demands for them to get married.
On television, radio and other platforms, she stressed the need for women to put more emphasis on personal excellence instead of responding to the pressure to marry and raise children.
This was widely embraced by a lot of her followers who subsequently praised her resilience in combating patriarchy. At conferences and other public fora, she was hailed for helping bring women into the limelight.
A few years after this wave, Gifty Anti got married to the Chief of Akwamu Adumasa, Nana Ansah Kwao IV.
Their colourful union happened at the Trinity Baptist Church on 25th October, 2015.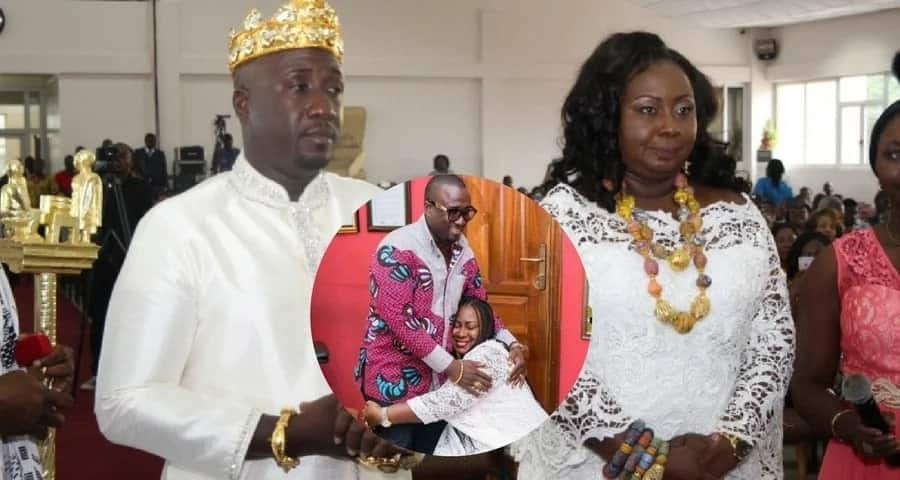 In what was hailed as a 'royal wedding', the two broadcasters were celebrated for days across both traditional and social media, amidst tons of congratulatory messages.
However, a section of the public took exception to Gifty's marriage, accusing her of backing down on her initial ideals.
According to her critics, it was disingenuous for her to get married after expressing so much hate and dislike for men.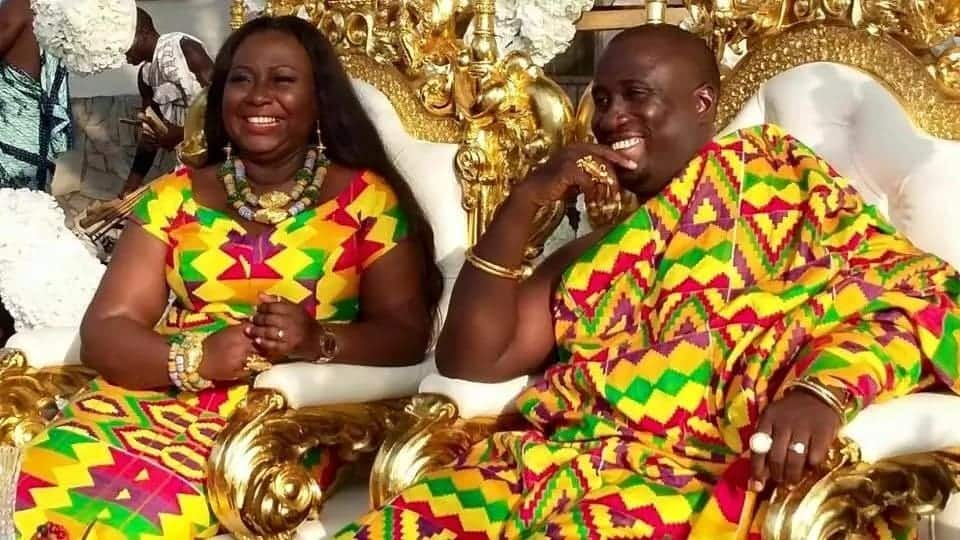 This position is what Mr. Kwarteng re-echoed in his Facebook comments on Wednesday.
Meanwhile, some individuals have thrown their weight behind Mr. Kwarteng's criticisms; describing it as valid.
According to them, the broadcaster deceived the public with her advocacies.
Others have however, disagreed with Kwasi Kwarteng's assertions, describing them as baseless attacks.
DISCLAIMER: The Views, Comments, Opinions, Contributions and Statements made by Readers and Contributors on this platform do not necessarily represent the views or policy of Multimedia Group Limited.