With the introduction of ¢2 coin in Ghana currency mix in the last few years, it would be of little or no surprise to see ¢5 and ¢10 denominations also in coins in the future.
Despite being legal tender, many Ghanaians are generally unenthused in handling coins as a medium of exchange.
Nonetheless, people are always caught between retrieving and giving up when they drop coins in darns.
How people feel in such situations can vary from one individual to the other.
For those who would feel about it, sometimes there is little or nothing they can do, especially, when the drain is covered in grate.
For a cobbler in Kumasi, however, the challenge is surmountable and every coin in a drain is retrievable.
Thirty-five year old Kwame Mintah has developed his own device for doing that.
The road leading to Komfo Anokye Teaching Hospital from the Centre for National Culture is a very busy one.
Just at the back of the Doctors Flat, he moves to and fro along covered drains.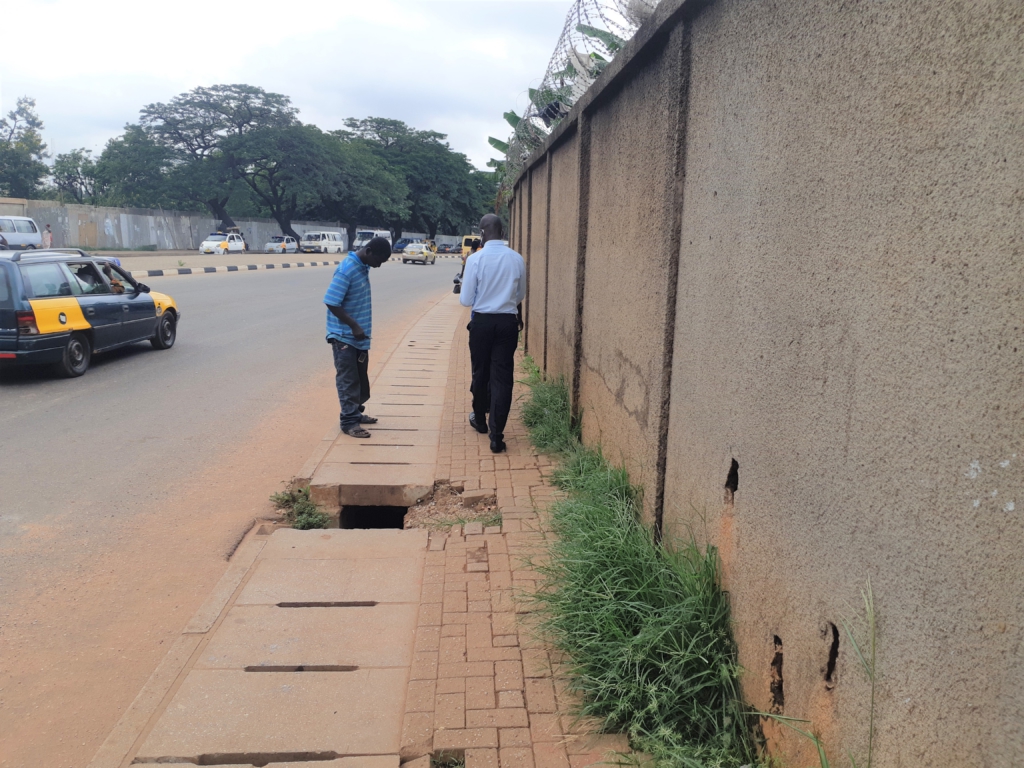 He lowers a string strapped with round magnet into the grates in search of coins.
His ingenuity begun a month ago, when he couldn't pick his own coin after it rolled into the drain through the grates. The next day, he'd come with a solution.
"I had the idea when my coin in the gutter," he said.
Mintah got his strings for the tool from a lorry tire, a discarded tooth brush as handle and the magnet from a dysfunctional wireless speaker.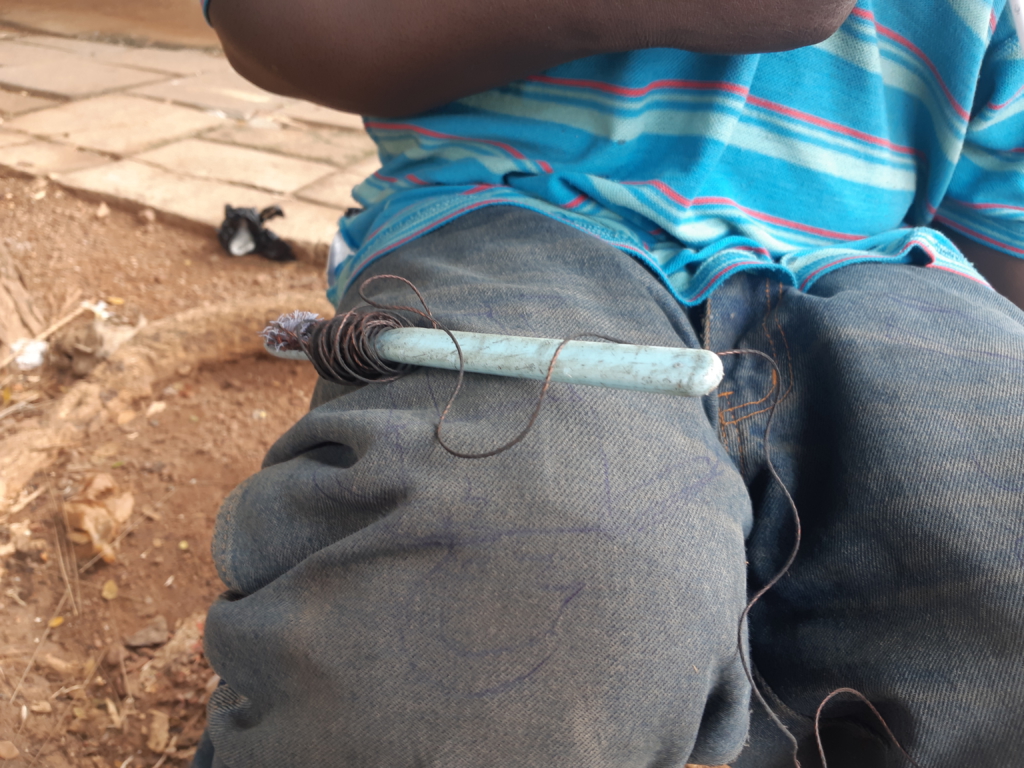 Since that successful attempt, he's managed to pick several coins, using his innovation.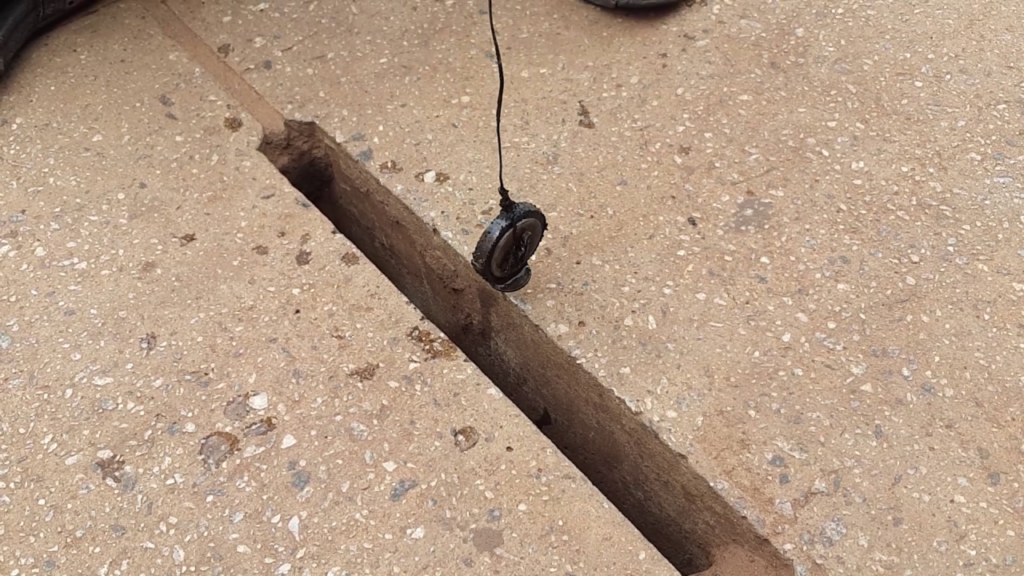 Only that today, he couldn't get much.
"Today, I got only 20 pesewas," he said.
His string is about 6 feet long, so a big drain wouldn't even be a problem.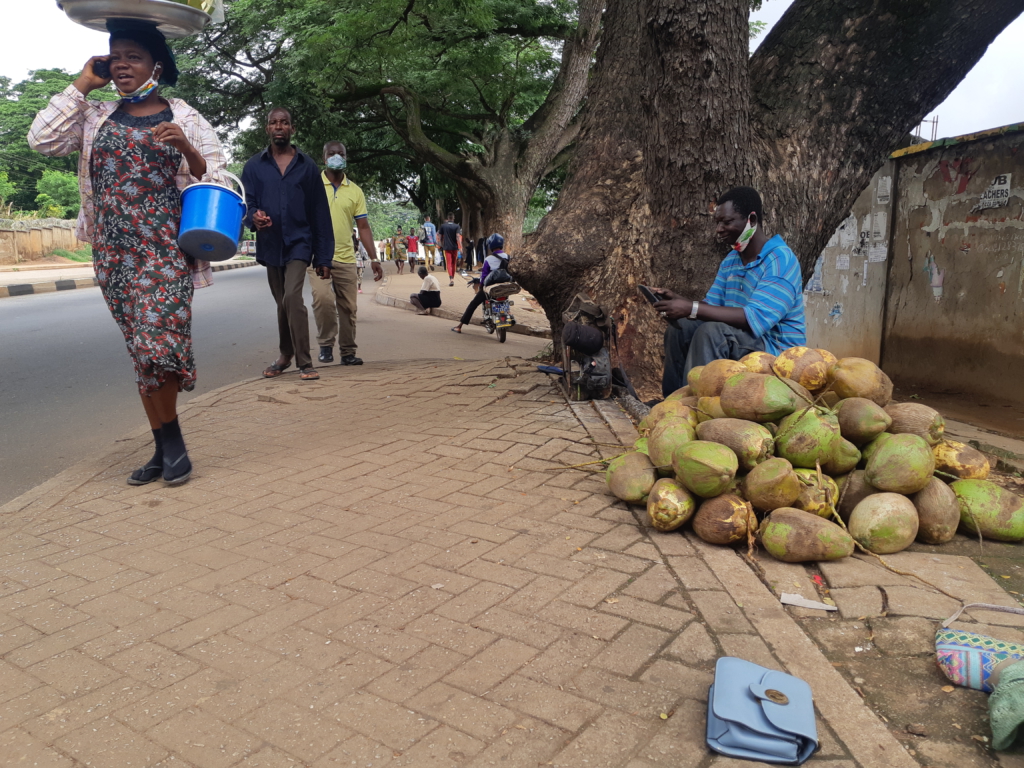 Don't ask whether he'll be polishing his innovation; he says, for now, he is polishing shoes.