Zinc phosphide has been shown to be an effective method of controlling mouse populations in grain baits used in large-scale agriculture.
According to new research led by Australia's national science agency, the Commonwealth Scientific and Industrial Research Organisation (CSIRO), doubling the amount of zinc phosphide (ZnP) in grain baits used in large-scale agriculture can significantly reduce the mouse population.
The findings of an in-field study, titled "Improved house mouse control in the field with a higher dose zinc phosphide bait," published in Wildlife Research, back up earlier laboratory findings that mice are less sensitive to ZnP than previously reported.
The studies were conducted in response to farmer concerns that mouse baits were not as effective as they needed to be in controlling mice in large-scale agriculture, particularly when mouse populations were high.
CSIRO researchers conducted a series of studies to re-evaluate the sensitivity of mice to ZnP in the laboratory and the efficacy of a new bait formulation in the field.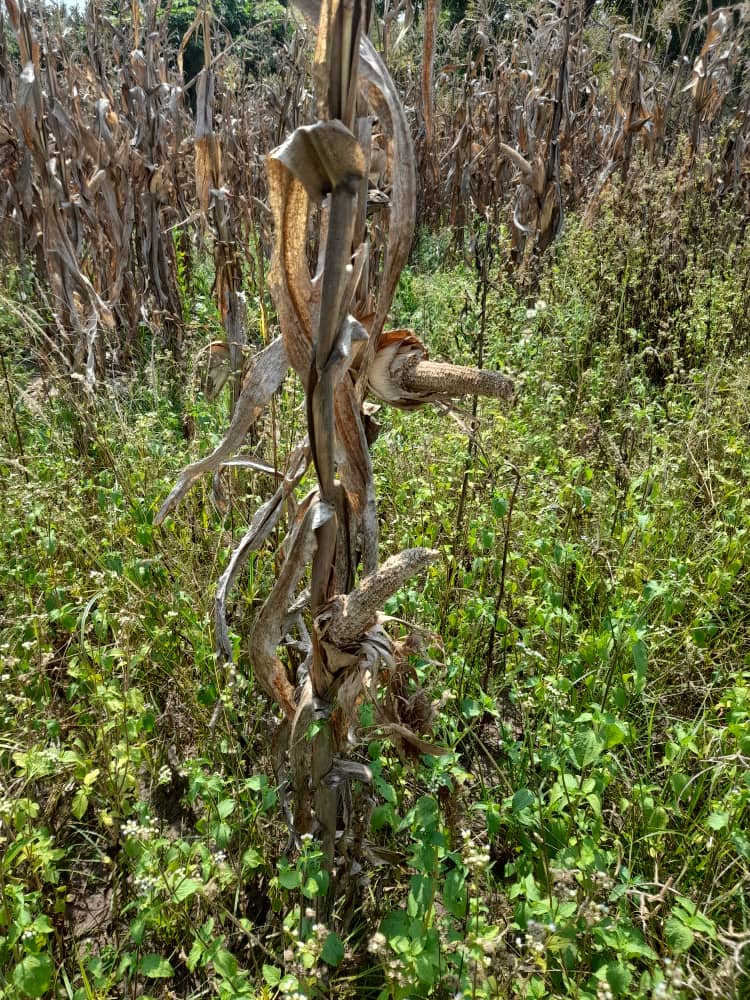 Zinc phosphide is an inorganic compound composed of phosphorus and zinc. It is in rodenticide baits.
It is transformed into bait that attracts pests such as gophers, ground squirrels, and field mice. When an animal consumes the bait, the acid in its stomach converts the zinc phosphide to phosphine.
Phosphine is an extremely toxic gas. Aluminum phosphide and magnesium phosphide both produce phosphonate. These are used as fumigants in grain storage. In some parts of the world, over 80 products containing zinc phosphide are approved for use.
The Wildlife Research paper is the third in a series looking at how mice react to ZnP baits. The first two papers are the first efficacy studies conducted in Australia since ZnP was approved for agricultural use.
The first study, published in Pest Management Science, discovered that bait made of grains coated with 25 g ZnP/kg grain did not always provide a lethal dose to mice, and mice who did not die after eating this bait became bait averse.
Based on CSIRO laboratory research, the Australian Pesticides and Veterinary Medicines Authority granted an emergency use permit to increase the concentration of ZnP in grain bait products from 25g ZnP/kg to 50g ZnP/kg during the peak of the 2021 mouse plague.
The efficacy research produced consistent, scientifically rigorous results and adhered to the principles defined by the Organisation for Economic Cooperation and Development (OECD) guidelines, as well as being approved by the CSIRO's Wildlife, Livestock, and Laboratory Animal Ethics Committee.
Some farmers in Ghana are excited about the findings because incessant destruction mice cause to their maize.
Seidu Mohammed, an Ejura-based farmer, says the research is very important and timely because mouse destruction is devastating on their farms.
"Very devastating, especially during the major season and minor season harvesting."
"I think it will help reduce mouse invasion of our farms," Seidu says, though he can't quantify how much he and his colleagues spend on pest management like the mouse due to the different sizes of farms and levels of invasion each season.
Mice destruction on Ayuba Gyibrilla's farm is very high. If he does not spend money to control them, his 50-acre farmland loses 10% to 14% of its value.
"I spend approximately 1,250 cedis controlling them. I'd like to give this method a shot," he stated.
In their search for food and shelter, mice can spread disease, posing health risks in kitchens and food storage areas in particular. They can also multiply quickly, exacerbating the problem.
Controlling a mouse infestation as soon as possible is critical because mice can cause damage to property such as insulation, pipes, doors, and floorboards, as well as contaminate food due to pathogens in their urine and feces that can transmit diseases such as Hantavirus and Salmonellosis.
DISCLAIMER: The Views, Comments, Opinions, Contributions and Statements made by Readers and Contributors on this platform do not necessarily represent the views or policy of Multimedia Group Limited.