Two government appointees have been indicted by the Auditor-General for still keeping clothing allowance six months after they were sacked.
The former Chief Executive of the Ghana Export Promotion Authority (GEPA) Gifty Klenam and her two deputies, Amoako Twum and Akilu Sayibu were "undeservedly paid" ¢38,187 from June to December 2018.
But they had been sacked in June on a day when several CEOs were dismissed by the President, Nana Akufo-Addo.
The 2018 Auditor-General report on some specialised state institutions noted the two deputies shared ¢23,562 but this is "yet to be recovered from them".
The former CEO refunded the wrongful payment after her attention was drawn to the wrongful payments. Her portion was ¢14,625.
The Auditor-General report said, Amoako Twum and Akilu Sajyibu have been warned of surcharges if they fail to refund the unearned clothing allowances.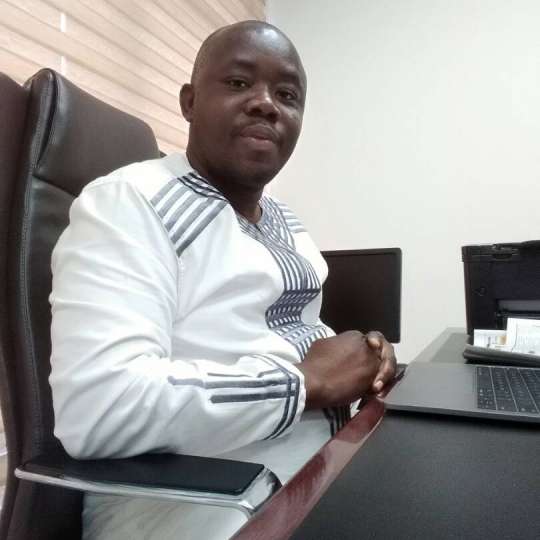 Photo:Akilu Sajyibu
Still, on the Ghana Export Promotion Authority, the Auditor-General also found that all three former government appointees also took home their official laptops, Apple Macbook Pro Laptops.
The three computers cost ¢24,675. Although Gifty Klenam has returned hers, the two other deputies are yet to do the right thing.
The report says they have the alternative of returning the laptops or reimburse the Authority with the prevailing market value of the Apple computers they got for ₵16,450.
In default, the report wants them surcharged with the replacement cost of the laptops.
The Auditor-General report on GEPA also had space for one of the former deputy CEOs Eric Amoako Twum.

Photo: Eric Amoako Twum
It revealed that despite bagging $60,000 as two-years rent allowance in May 2017, he still took ¢54,340 for "soft furnishing". The report called the payments wrongful.
"We recommended that the former Deputy ES, Mr. Eric Twum Amoako should refund the amount of GH¢54,340.00 which was inappropriately paid to him, or be surcharged in accordance with applicable statutory provisions".
GEPA is strategically placed to drive the government's one-district-one-factory programme to project government's agenda for creating jobs and boost the country's Non-Traditional Exports.
Madam Klenam and her deputy, Sayibu Akilu were reportedly at loggerheads with each other, a development which effected GEPA.