Jadé Fadojutimi is a painter like no other. Filled with quick, slapdash strokes that simmer beneath a world of paint, Jadé's works appear like oceans of colour with each mark dancing and sprawling onto every inch of the canvas.
One of London's most exciting young artists – at just 27, she's the youngest person in the collection of the Tate – Jadé is reinventing the way we look at painting and the world at large. And her new show, Jesture, at London's Pippy Houldsworth Gallery, exhibits the latest of her all-encompassing canvases.
Where "Cavernous Resonance" feels divine-like and almost ecstatic, with its hues of pink, purple, blue and green exploding on the viewer like a shattering stained-glass window, "The Curtain Drops" feels as though us viewers are falling into an abyss of oceanic colour.
Through the streams of oil pastel – a new medium for the artist – waves of paint crash against each other, and only a glimmer of neon-blue electric light seeps through the surface of the work.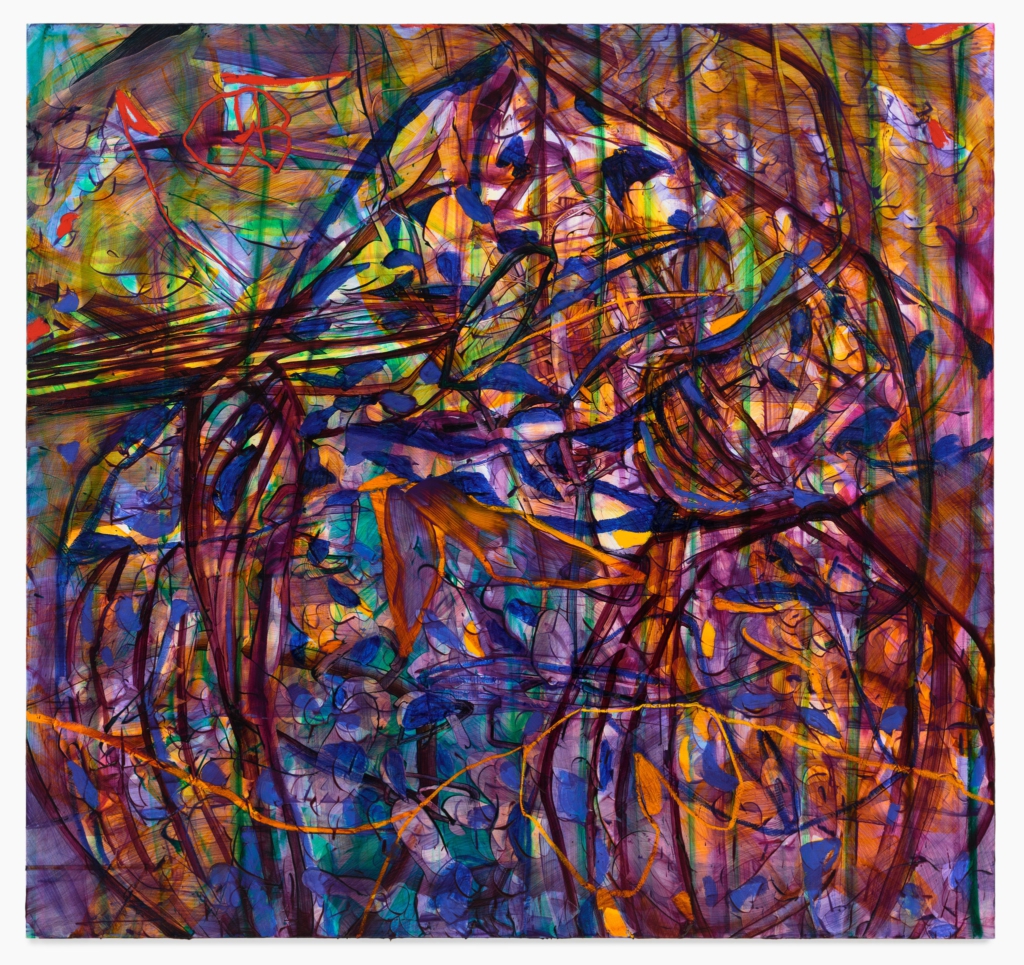 Each and every one of Jadé's canvases is charged with energy and emotion. Often working through the night, we can almost imagine the raucous movement in her body in the strokes that make up these vivid masterpieces.
Having visited every single exhibition Jadé has ever had in London, I can confirm that she is truly one of the greats.
Her abstract and painterly language is so unique and powerful that it has earned her numerous institutional solo exhibitions at PEER, ICA Miami – and, next year, she stars in the Liverpool Biennale.
So much of Jadé's work is conjured up in her environment. Visiting her studio is like entering the artist's mind. Not only are you greeted by her six-foot-plus canvases, but you witness the objects from which she draws inspiration: soft animals bought in Japan (her favourite place – she spent her teenage years "80 per cent in Japan and 20 per cent in reality"); Victoriana chairs; giant green sweeping plants; a multitude of frilly and patterned dresses; and bits of drawing and writing that evoke nostalgic pleasure.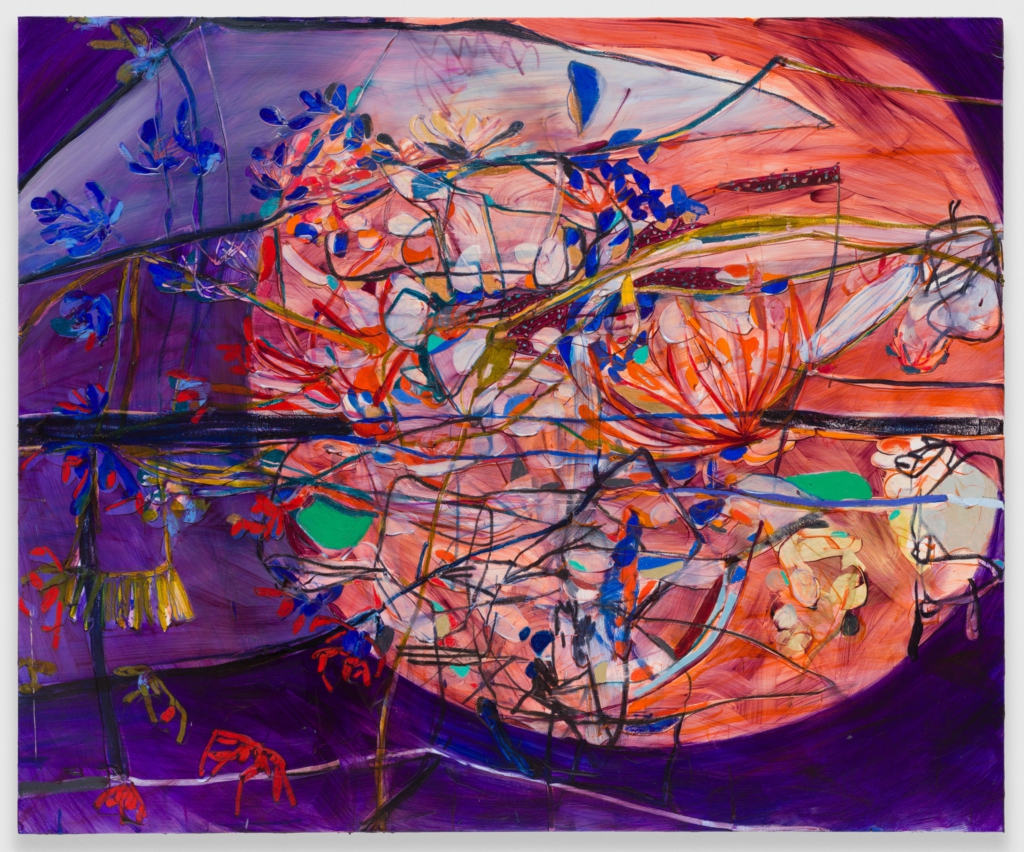 A fan of anime growing up, Jadé often blares dramatic soundtracks as she "breathes onto the canvas" helping her "revisit moments I let go of as a kid". These paintings make up her identity, and her reflections on the world around us.
Built on experiences and memories, and filled with her personality, she tells me: "I think of my work as a diary of my life, and my studio as a diary of my childhood."
When confronted with the inability to venture to her beloved studio when lockdown hit, Jadé decided to take it as a positive, and started working from home. "I've never had so much time to reflect up until recently.
It's wonderful to not even paint because you can forget how important that is… how important it can be to spend time with yourself in a different way."
With the energy inevitably shifting, Jadé indulged in oil pastel when drawing at home, a new medium which has made her think differently about process and the "physical distance between the oil pastel and the paintbrush". Her "incentive to pick up a colour" also changed.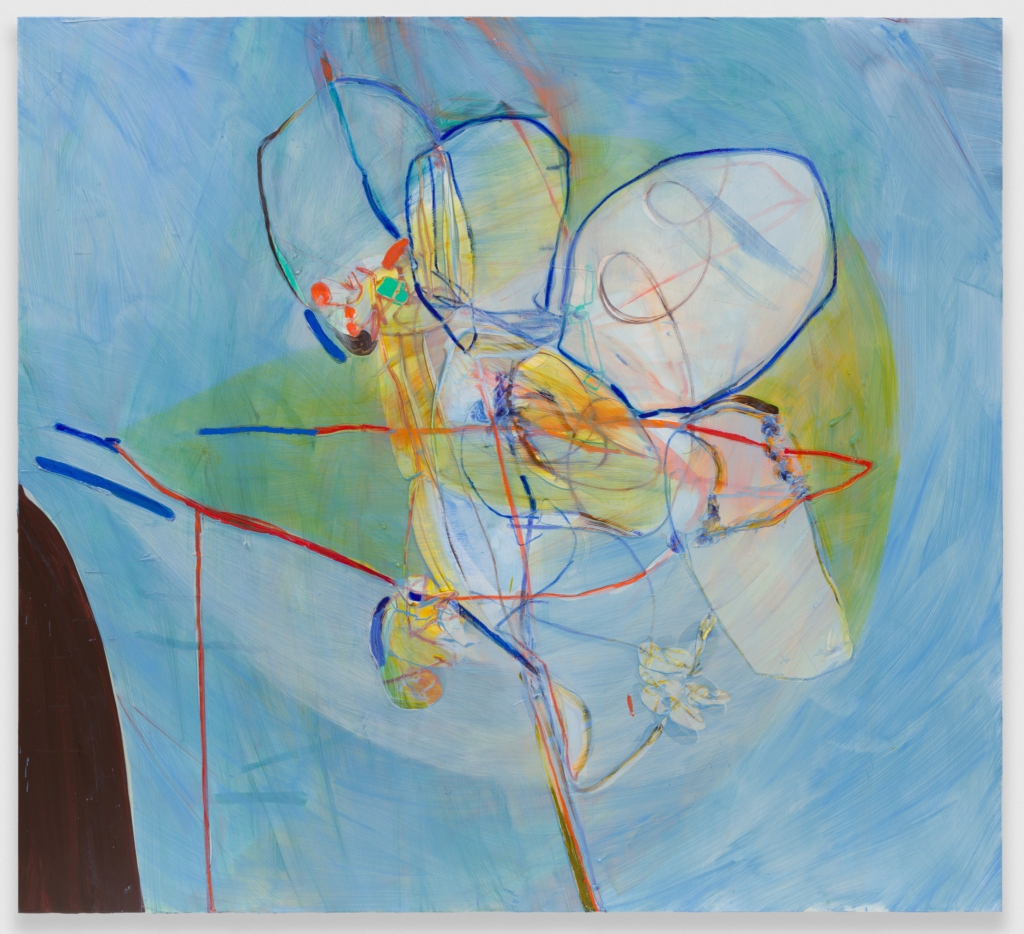 The results of her months away from the studio make up Jesture, a title that "encompasses a lot of the absurdity we have all been experiencing".
While remaining an extension of her identity, the new works evoke the wider web of political and social complexities, as reflected in their vivid dramatism and knots of colour.
"I think we can translate a lot of moods into colour, and see it literally, too. I've been thinking about a lot of what it means to talk about identity, or question it… We are all colours that are constantly fluctuating, we change every day, we change every minute, and it was a wonderful thing to think about in terms of why these paintings feel so different to me all the time, because I am constantly changing, and the colours I am experiencing are constantly changing. I don't want to use colour literally, but it's more of a synaesthesia of sorts."
Navigating the world through colour, Jadé's latest paintings also offer a generous outlook on how one of the greatest visionaries of our time can reflect on a period she describes as "laughable in the darkest way possible". Above all, through Jesture, Jadé's "gesture" to the world right now, she states: "I just love to share my world with people. I hope that people can find room in the work to breathe."