An agricultural advocacy organisation, Agrihouse Foundation in conjunction with its partners has lunched the 2021 Women in Agric awards dubbed 'Gold in the Soil' in Accra.
The event seek to empower women in Agriculture with capacity building and increase access to support to enable them adopt the use of modern farming technology to maximise agricultural production in the country.
Over 15 distinguished women farmers whose contribution has not been properly recognised will be honored at the ceremony which will take place in the Upper East Regional capital, Wa.
The Gold in the Soil Awards seeks to recognise and celebrate pioneering women and trailblasers who push the boundaries along the agribusiness value chain, especially, in our communities, districts and regional levels, within and across the country.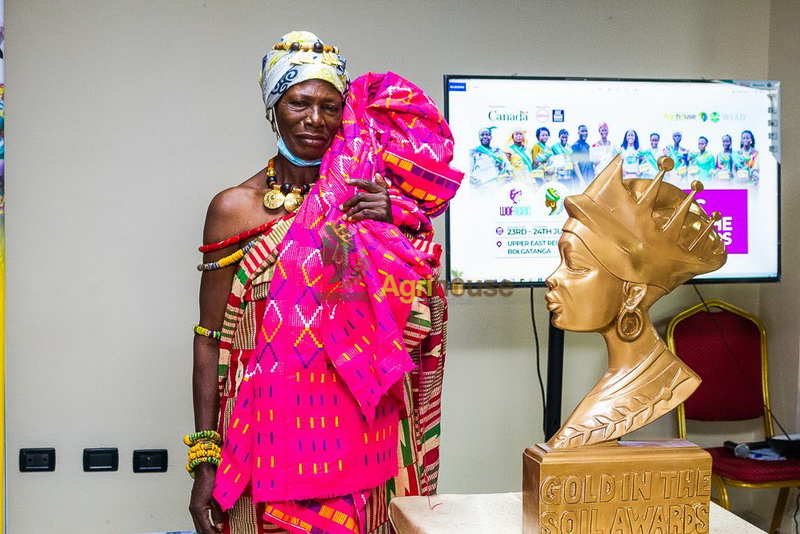 The awards is made up of 15 categories, including: Passion for the Farm Awards, She-Innovates Award, Climate Woman in Extension Services Award, The Super Woman Farmer Award, Star Woman Agripreneur Award (Woman Agripreneur Award), Royal Agro Award.
Also is a Diamond in the Rough Award, Feed to Food Awards – (Poultry, Livestock & Fisheries), The Change Champion Award, Lady of The Region Export Award, Development Partner Award, Princess Carla Award, Gold in the Soil Award, and She-Operates Award.
The launch also coincided with the foundation's 3rd annual Women in Food and Agricultural Leadership Training that brought dozens of participants including women agricultural experts across the country to exchange ideas and opinions.
It was under the Theme 'Women In Agric – surviving, thriving & making waves, beyond the pandemic'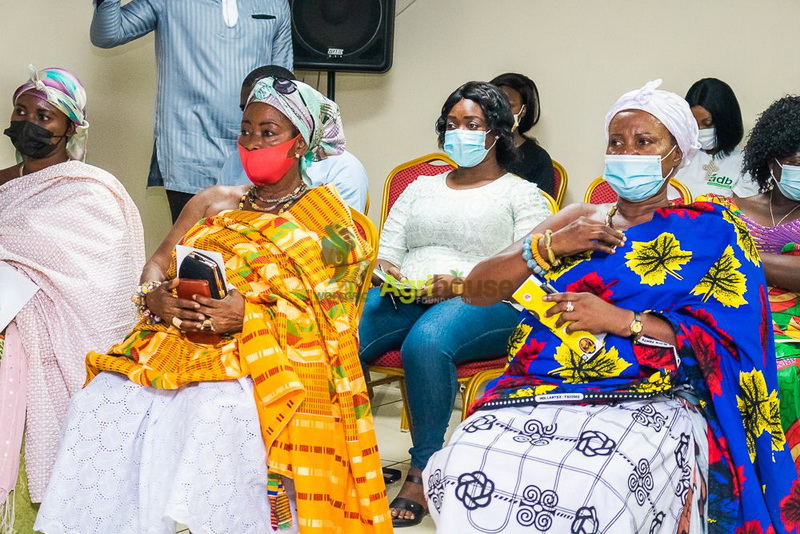 Deputy Director, International Development for Global Affairs Canada, Stephanie Brunet who was the Special Guest of honour charged women in agriculture to be resilient in a crucial period of Covid-19 pandemic which has the potential to erode gains women in agric have made.
She said this could regress deeper into poverty if more efforts are not made to curtail it.
According to her, since 2017, Canada has been providing support to Ghana Government to improve its agricultural sector through an initiative called Modernising Agriculture in Ghana (MAG) adding that Canada recognises that agricultural sector continues to hold great potential for reducing poverty and inequality in Ghana.
"That is why we are providing CAD125 million of assistance directly to the Ghana government to help modernise the sector," Stephanie Brunet said.
She noted that Canada has conducted studies into the impact of the pandemic on women farmers and recommendations from the studies have provided important inputs to the 2021 work plans.
As a result, she said, Canadian government has requested for a revision of the country's Modernise Agriculture work plans to enhance agricultural commodities and to attract higher value markets to make profit from the sale of their products.
Under the program, Canada is also supporting women farmer-based organisations across Ghana to either develop or improve their ability to process and package their products.
Madam Stephanie Brunet praised the CEO of Agrihouse Foundation Alberta Akyaa Akosa for her contribution to the agricultural sector.
On his part, the West-Africa Regional Director of Yara Ghana, Mr. Addo Danquah-Yobo, urged the agri-women to set high ambitions and targets for themselves, and work at meeting them.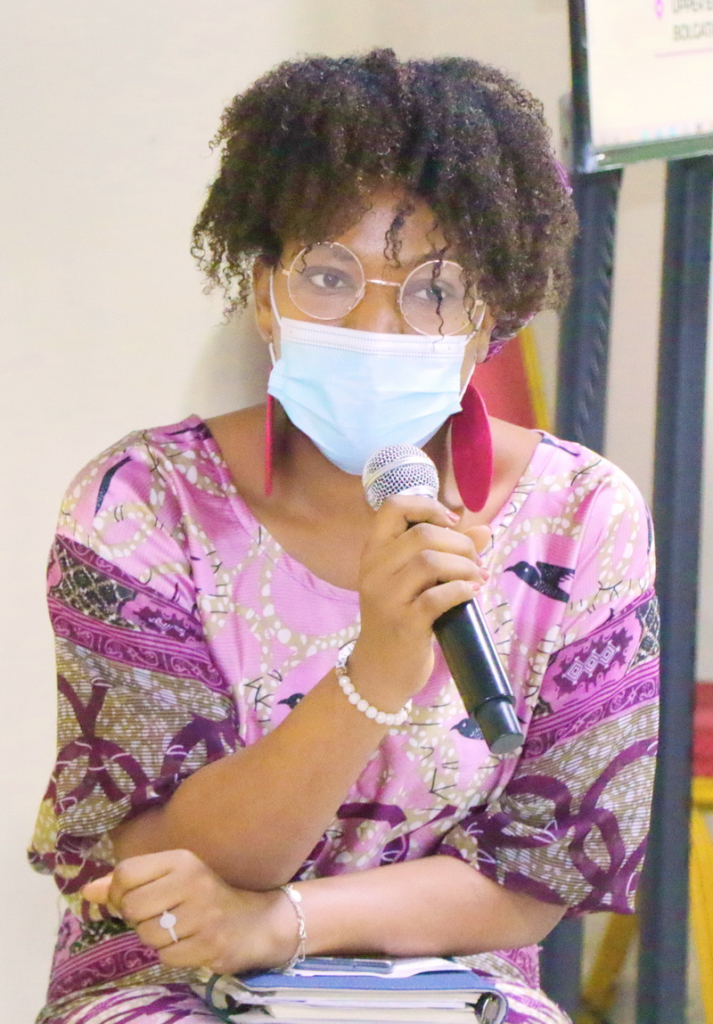 He promised his company's long term support for WOFAGRIC & Gold in the Soil Awards.
CEO of Mazia Co. Enterprise, Florence Tomazia Cossou who was one of the guest Speakers called for the establishment of a dedicated shopping for agro base products.
She said a dedicated market will help them market their products locally.