Minority Leader in Parliament, Haruna Iddrisu, says Nana Akufo-Addo should not have announced the tax waiver for health care personnel as if he had the power to grant it.
He says the President should have acknowledged that per the constitution of Ghana, it is only Parliament that can give tax waivers and not the president.
"The president has no power to grant any tax waiver. And let it be known that as President of Ghana, he has no such power," the Member of Parliament for Tamale South said whilst the House approved a ¢288.6 million tax waiver for health care workers to motivate them in the fight against Covid-19.
It will be recalled the President on April 5, 2020, announced the tax waivers for health care personnel in one of his Covid-19 addresses. "All health workers will not pay taxes on their emoluments for the next three months; i.e. April, May and June," he said.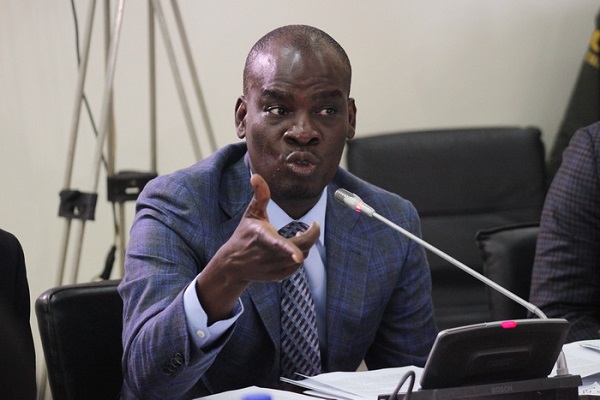 Mr. Iddrisu says though the Minority supports the tax waivers for healthcare workers, the President should have been measured in the way he framed his announcement.
"Mr. Speaker, we have all had the privilege of writing presidential speeches. What you people should do to help the President is that he should say, I am making a request to parliament to grant tax waivers.
"He does not speak authoritatively as if the power of that exemption is vested in him as executive president. President Nana Akufo-Addo has no such powers. No President of the Republic has such powers," Mr. Iddrisu added.
Article 174 (1-2) of the constitution is emphatic that "No taxation shall be imposed otherwise than by or under the authority of an Act of Parliament. Where an Act, enacted in accordance with clause (1) of this article, confers power on any person or authority to waive or vary a tax imposed by that Act, the exercise of the power of waiver or variation, in favour of any person or authority, shall be subject to the prior approval of Parliament by resolution."
Responding to the concern, Majority Leader and Minister for Parliamentary Affairs, Osei Kyei Mensah Bonsu, agreed that only Parliament can grant any tax waiver.
"…it has to do with, maybe, how the statement was couched…," the MP for Suame noted.