Growing up, my mother always said to me, "A lady's glory is her hair." Honestly, I didn't know why she always told me that, but I think it was because I cared little about my hair.
Don't get me wrong; it's not that I didn't keep it well. Far from it, I was a faithful hair trimmer. I liked my hair short.
Visiting Daddy Kay's Barbering Salon was one of my favourite trips of the day. I liked how I felt my scalp breathe anytime I got a haircut.
I liked the fact that I didn't have to go through the stress of combing my hair when I had to go out. Short hair, for me, meant a simple life – bath, apply hair cream and brush those strands to lie flat, and I am good to go.
But then…
Time happened.
I grew up and welcomed adulthood with its responsibilities.
One of them for a young lady like myself is braiding of hair. My mother never stopped saying her favourite adage, though; "A lady's glory is her hair." But lazy old me still wanted short hair.
It was pretty fascinating how many final-year students in the high school kept their afro months before completion. Their reasons were very simple – they had already anticipated very nice hairdos and couldn't wait to wear them.
Well, not me, I barbered my hair two weeks before I sat for my final examination. And when everyone thought that was my last haircut, I surprised them once again.
One rainy Thursday, I walked through the doors of Daddy Kay's Barbering Salon one more time.
But the conventional expectations that accompany the woman I had become kept creeping out once in a while. Also, my mother never stopped repeating her adage so, I needed to turn a new leaf.
Just like Apostle Paul, who put away his childish behaviour when he became a man, [1 Corinthians 13:11], I took on the role of ladyship and braided my hair as required of me.
So, that rainy Thursday – August 6, 2015 – was the last time I had a haircut.
The Braids
Although 'mesh' is ubiquitous in our part of the world, it took me a while to warm up to the idea of braiding my hair.
It wasn't the hours of sitting that kept me up at night. Instead, the fact that I had to pay someone to twist and turn my hair, which will end up hurting my delicate scalp, left an unsettling feeling in my guts.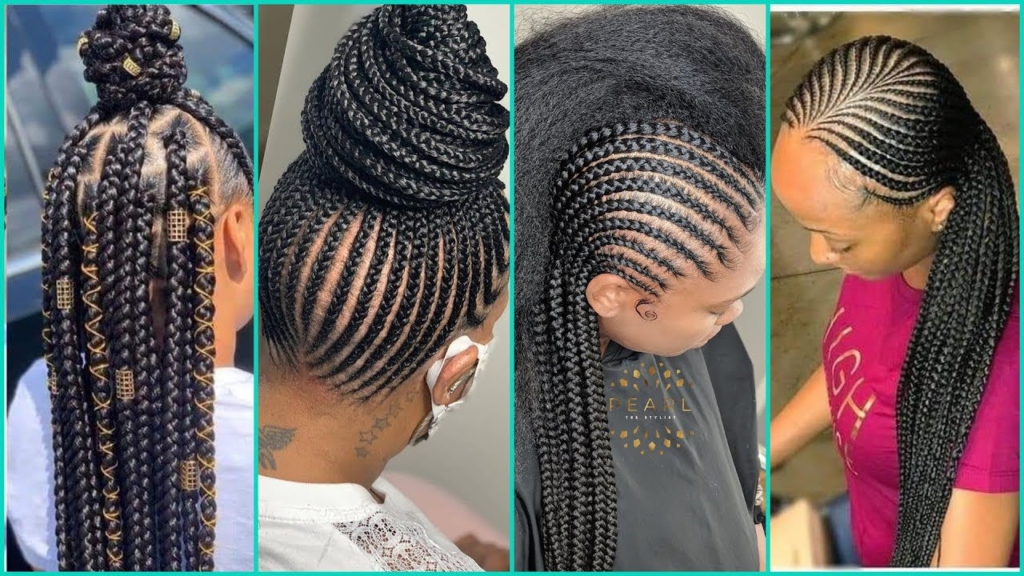 I had to psych myself up for days, if not weeks before I go into a salon for braids because when the head bending and turning are done, that evening is a different ball game.
I needed to position my pillows [mostly two] in a certain way, sink my head into them in a certain way and when I finally get the position with which my heart pleases, I clutch on to it as though my life depends on it, until I finally drift off.
Although the pains eventually vanish, my inner self always asked, 'how long do you have to go through this?'
When I was busily considering the prospects of living with short hair…
The Charlotte Osei effect happened.
It was December 10, 2016. The whole country was waiting on the then-Electoral Commission boss to make a very important announcement.
Ghanaians were eager to know who won that year's competitive Presidential elections.
But when 'the whole world' was solely focused on the all-important information she was about to deliver, I couldn't stop admiring this beautiful woman.
I struggle to describe the ravishing beauty she exuded at that time because all my descriptions of her features would be an understatement.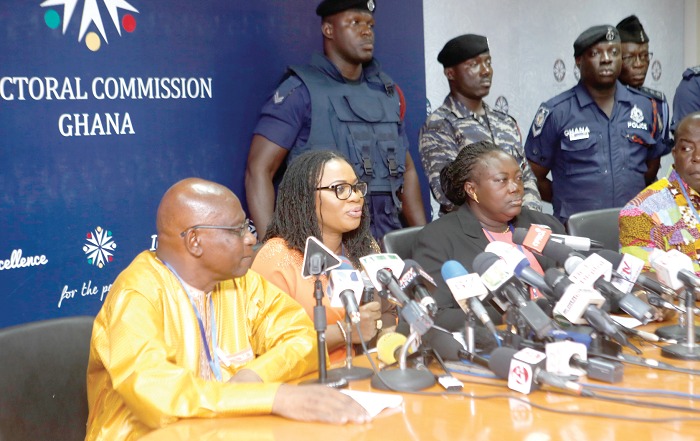 Her looks induced extreme awe as I stared at my uncle's TV set. I knew there was something about her that I liked, something about her looks that drew me to her, but I couldn't put a finger on it. So I quietly let it slide.
I tucked it into my brain's cortex and waited for the perfect time to revisit it.
But they say, 'out of sight, out of mind', right? So, when she slid into the shadow, it slipped out of my mind to investigate what was so stunning about her that night when she announced the results.
She was drawn back to the limelight when some of her subordinates petitioned for her removal.
A year later, she was removed from office. I apologise for reopening old wounds, ma'am – with her face splashed all over the mainstream media, I was drawn to her again.
"What about her caught my uninterrupted attention constantly?" I pondered.
Out of nowhere, my mother's saying crept into my mind, "A lady's glory is her hair."
"Her hair!" I screamed. "I want that kind of hair."
The preparations
I pulled out my phone from wherever it was hiding and typed in the search engine, "LOCS".
I read everything my eye could chance on, thanks to Google. From sister locs, to mini, macro, twist, and all there is to know about locs. But initially, I was hesitant to commit.
I must admit, I had reservations about people with locs.
So, I had to give myself time to rub out the misconceptions I had always haboured about it. Slowly but surely, I conceived an affection for locs.
I decided to inform my mother about my decision. I didn't really need her permission; yet, I needed her approval.
And as expected, she tried to talk me out of it. Nonetheless, I knew there was no turning back at that point.
I recall her major problem was how I would style my hair on my wedding day. After a burst of hysterical laughter, I assured her I will get a beautician who can style Locs.
We spoke for several minutes and I was able to court her to accept my position.
So one fine Saturday, I walked through the doors of a locs hub and 'loced' my hair.
The date, October 17, 2020.
My Glory
For a first-timer, it wasn't easy handling it but with the help of YouTube videos, I found my way around it.
It's been a year and a half on this journey and I must emphasise that it has been all bliss. My simple life is back with a bang!!
Simple life, here, means waking up, dampening my hair, brushing the strands and I am good to storm the community with all confidence.
And what happens? Women, both old and young, admire my hairdo the same way I fell in love with Charlotte Osei's.
I then understood what my mother meant whenever she said, "a lady's glory is her hair."
Luckily for me, I didn't only find glory, I found freedom as well.
Peace✌️.
DISCLAIMER: The Views, Comments, Opinions, Contributions and Statements made by Readers and Contributors on this platform do not necessarily represent the views or policy of Multimedia Group Limited.