Smallholder farmers have called on government to prioritise them in its agricultural plans in the interest of food security and employment.
One of the farmers in the Ada East District, Victor Tetteh, said even though the venture is a lucrative one, they cannot expand and develop due to the lack of access to soft loans and the high cost of acquiring land.
"The farming here is lucrative and more importantly, there is market for it all the time. That is why we settled on bell pepper," he said in a discussion on The Ghanaian Farmer TV Show on JoyPrime.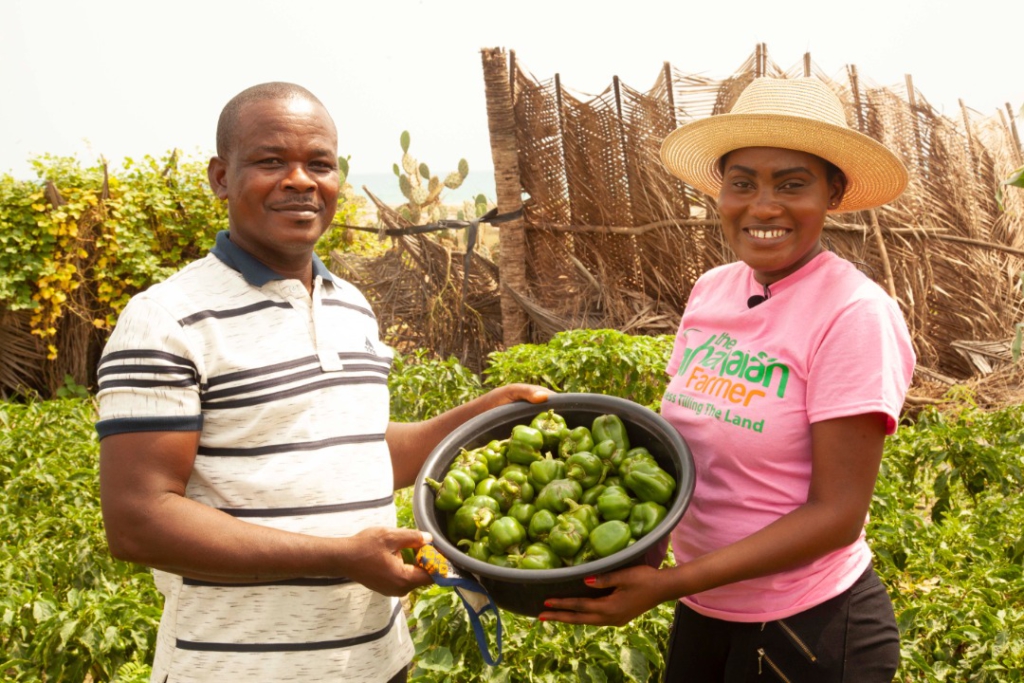 Highlighting the challenges faced by small-scale farmers, particularly in the Ada East District, Mr Tetteh said it has become impossible for them to access grants and even loans due to excessively stringent conditions.
He said it is always a challenge for them to acquire land on their own as the owners prefer to rent the pieces of land out to the farmers which come at a higher cost.
"The land is rented and a year is GH₵300 depending on the negotiation you have with the landowner."

Mr. Victor Tetteh, while giving further details on how to start a bell pepper farm business, said, "it is capital intensive as you need to employ experts but it is also profitable when done rightly."

According to him, one needs about three bottles of the seedling which is sold at GH₵300 from agrochemical shops and GH₵150 from local farmers.
 
"I would like the government to talk to the stakeholders, especially landowners, to release lands to farmers on a cheap basis so that we can go into farming on a commercial basis".
"They should also give incentives on loans. The government should give soft loans to young farmers, so that we can go into farming and help others get employment," he stated

A tree of bell pepper can produce 60 pieces of pepper. Four of the 50kg sacks of bell pepper can be harvested every week for two and a half months before the tree dies off.