The rising cases of teenage pregnancy and abortion within the Ada East district have become a worry to many.
A total number of 317 cases of pregnancy and 18 cases of abortion were recorded among girls between the age of 10-19 years according to Ghana Health Service in 2020.
Poverty and parental neglect are some of the causes identified as menace - therefore, the need to intensify sex education. 
Government's Spokesperson on Infrastructure, Grace Akosua Anima disclosed this to JoyNews at a sensitisation programme at Alokpem organised by National Service Personnel Association (NASPA), Greater Accra on the theme 'Prioritizing Girl Child and Sex Education.'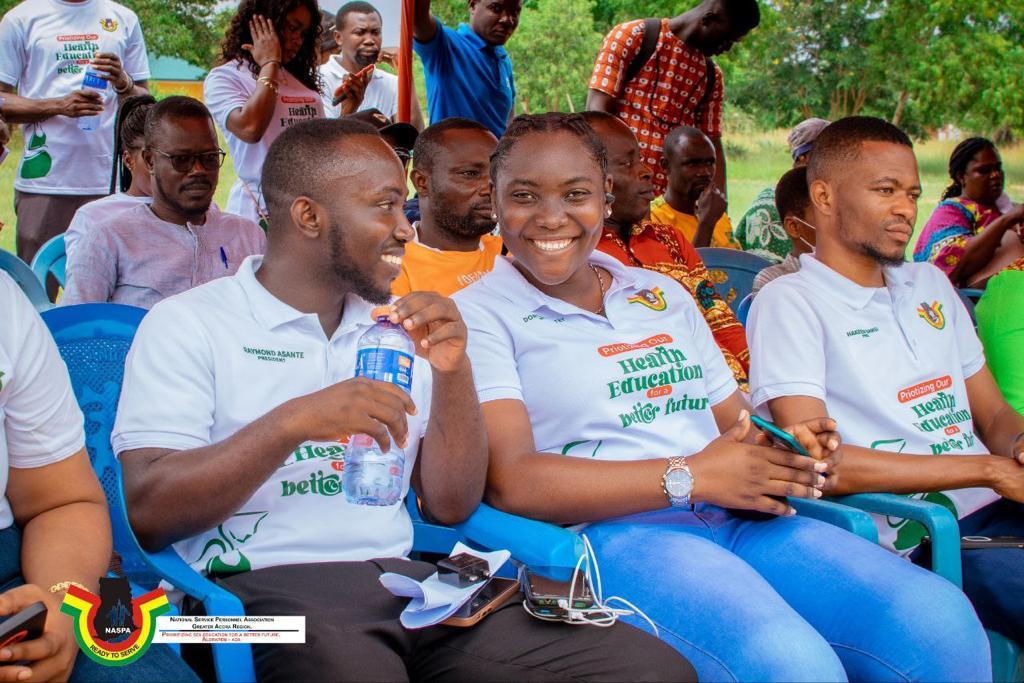 Representing the Deputy Information Minister, Fatimatu Abubakar as the guest speaker, Akosua Anima said there is a need to attach importance to sex education.
"Inadequate education in reproductive health or sufficient encouragement to girls to avoid pregnancy, poverty, parental neglect and cultural norms also play significant roles"
"Inability of teenagers to negotiate their way out of sexual demands or advances from men or boys remains a grave challenge," she stated.
Teenage pregnancy is feared to have some repercussions.
"Parents should be genuinely be interested in their daughters as there is an extra health risk for both mother and baby such as high blood pressure, anaemia, preterm labour, urinary tract infection and others," Anima said.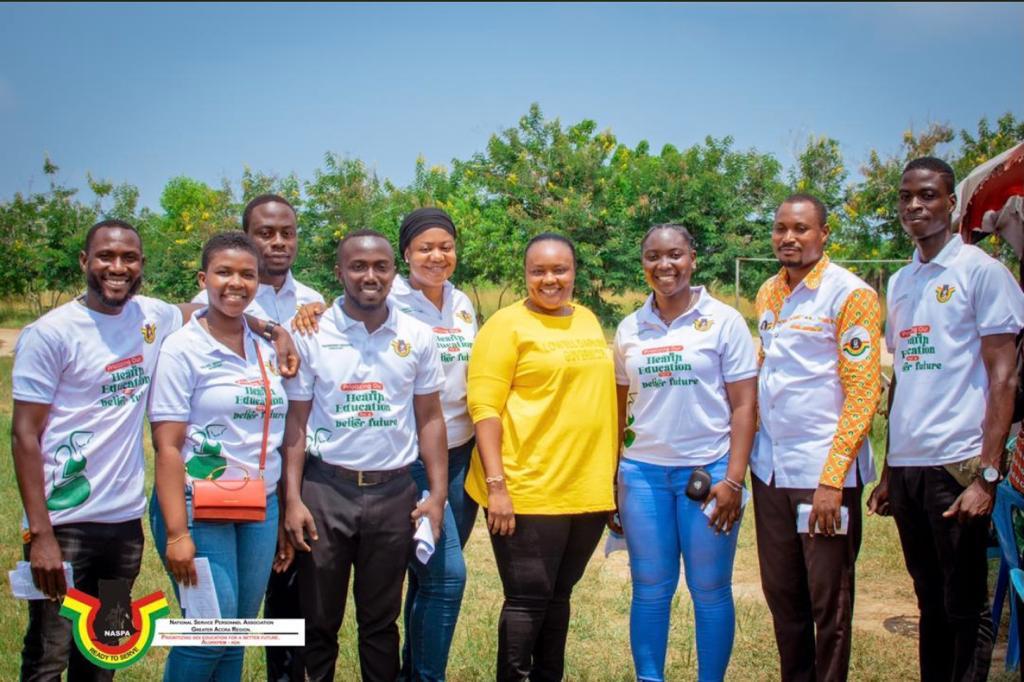 For her, parents have the utmost responsibility to ensure their children do not fall prey to men and boys seeking to lure them.
"Increase parental control. Keeping girls in school will help reduce teenage pregnancy. Boys and girls must also be educated extensively on sexuality devoid of mythical beliefs and misinformation from either party," she added.
Abstinence, condom use, having dedicated teachers and a curriculum on sex education are some of the measures she put across to help tackle the challenge.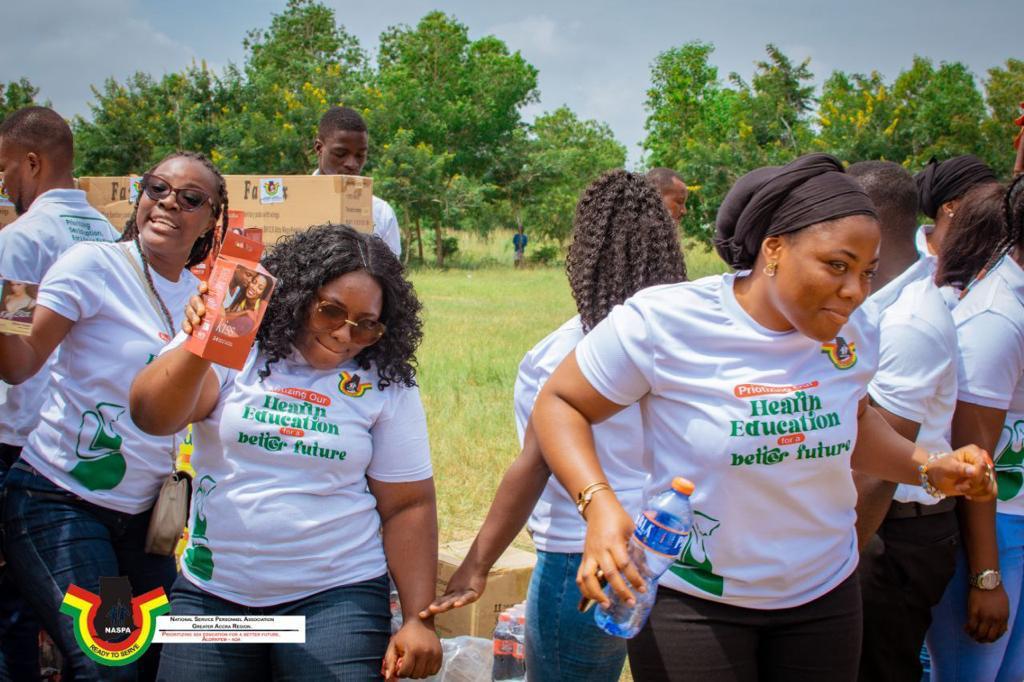 Grace Akosua Anima appealed to government to review sexual consent age under the Criminal Offences Act 1960 (Act 29) which allows teenagers at 16 years to consent to sex.
Special guest, Suzette Dornukie pointed out to strong cultural barriers to talking about sex as it is prohibited to mention the sex organs in private and public.
"This reflects our approach to sex education in schools. At best, a student at SHS may be exposed to scientific pictures of the reproductive organs in a biology class without the social conduct of relationship," she said. 
This reality she said pushes children to seek information on sex from online sites, experimentation, and social media but just to mention a few. 
She believes such programmes by NASPA could be a great step in helping reduce teenage pregnancy through sex education and its benefits to children.
Women's Advocate and guest speaker, Rosemond Obeng, was particular about mentioning the body parts and their functions to children.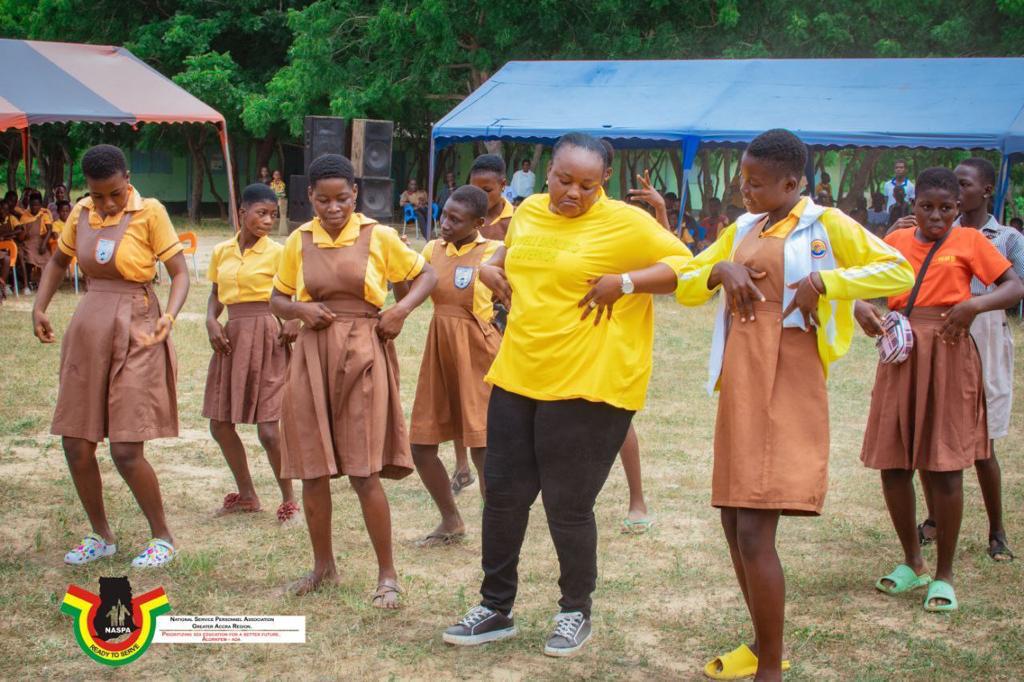 "When parents fail to mention body parts to children during sex education, the children will end up learning from pornographic materials, peers and other sources which may end up misinforming them"
"They will then be tempted to engage in reckless sex leading to teenage pregnancy, Sexual Transmitted Infections, etc. Parents must not have issues mentioning 'penis' and 'vagina' and their uses to their kids," she advised.
 According to her, through sex education, children will get to know what consent means, and the use of sanitary pads, and remain informed to avert being misled.   
Ada East District Chief Executive, Sarah Pobee urged the children to desist from activities which could negatively affect them and focus on their education to help develop the area in future.
Assistant Regional Administrator, National Service Secretariat, Accra, Naomi Belloe asked parents and adults not to shy away from sex education.
"It will expose the children to risks and responsibilities to sex and how that could shape their lives forever, use of contraceptives, decisions in life, information on sexually transmitted diseases and so on," she explained.
Executive Director of Divine Torch, Louisa Atta Akpoto was quite sad that some parents do not provide sanitary pads, food, call credit and other basic needs which some culprits often use to get these unsuspecting girls into sex.
Greater Accra Regional president for National Service Personnel Association, Raymond Kwamina Asante was happy their decision to organize the event has been beneficial to the participating schools.
Girls' prefect of Alokpem D/A Basic School, Mavis Djangmah was happy and grateful as the programme has enlightened her apart from receiving sanitary pads.
Perpetual Gbenatey of Kewunor Maranatha D/A Basic School was glad to have learnt the role of parents when menstruation begins and how to overcome sexual temptation from boys and men among other things.
The event recognized the guests with citations. The service personnel also donated some soft drinks, biscuits, pads and condoms.
Student groups awed participants with dance moves as they set the place on fire.
DISCLAIMER: The Views, Comments, Opinions, Contributions and Statements made by Readers and Contributors on this platform do not necessarily represent the views or policy of Multimedia Group Limited.