A charge to keep I have, A God to glorify, A never-dying soul to save, And fit it for the sky. That's the lyrics of the popular hymn by Charles Wesley.
This charge and the directive by the Saviour Jesus Christ in Mark 16:15 – "And He said to them, go into all the world and preach the gospel to every creature", seems to be the guiding principles underpinning the mission and vision of the Bible Society of Ghana (BSG).
BSG is a non-denominational Christian organization with voluntary membership registered under the Companies Act, 2019 (Act 992). Its vision is, "The Bible for Everyone".
As a member of the United Bible Societies (UBS), which operates in over 240 countries, BSG contributes to the common task of achieving the widest possible, effective and meaningful distribution of the Holy Scriptures to help everyone interact with the Word of God.
Its mission is, "to make God's Word available and affordable, and encourage its use to transform lives".
BSG's Core Values which are deeply rooted in scripture, guide its operations. These are; Faithfulness, Integrity, Partnership, Excellent Customer Service, Professionalism, Responsiveness and Prayerfulness.
As stewards of God's resources (1Cor 4:2), BSG's staff are committed to their work, thus are Faithful. Trustworthiness in all their dealings (Daniel 6:4) is never compromised so they have Integrity. Because they want to go far, they do not go alone- they work with stakeholders to achieve the organisation's Mission and Vision (1 Cor 3:6), they work in Partnership with others.
Because they have the right level of knowledge, skills and attitude, they ensure Professionalism (Col. 3:23-24) in their service delivery. With this, what else can customers expect but Excellent Customer Service that exceeds expectations (John 13:15). All of this can only happen when they work together as a team and respond to the needs of stakeholders (Gal. 5:25) and that's being Responsive.
Indeed, BSG's vision can be summed up as ensuring that there is a Bible for everyone. How significant then, is the Bible as far as Christianity is concerned?
Christianity is explained to mean the religion that is based on the person and teachings of Jesus Christ, or his beliefs and practices. A Christian is therefore any person who has accepted Christ as his/her Saviour and Lord and living in daily obedience to Christ.
Anyone who professes Christianity therefore, cannot do without the Bible-the Word of God. In simple terms, a Christian is someone who is Christ-like.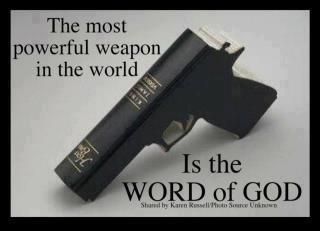 This derives from the fact that the Bible, or the Holy Book, as it is referred to in other quarters, is significant for Christians in many ways:
The Christian Manual
It serves as a step-by-step guide to how to live a Christ-like life. Christians can therefore refer to it for advice, guidance, and reassurance with regard to their daily lives.

The Source of the law
The Bible contains the law of God to humanity. The Ten Commandments are examples.
"I am the Lord thy God, thou shalt not have any strange gods before Me,
Thou shalt not take the name of the Lord thy God in vain,
Remember to keep holy the Sabbath day,
Honor thy father and mother,
Thou shalt not kill,
Thou shalt not commit adultery,
Thou shalt not steal,
Thou shalt not bear false witness against thy neighbor,
Thou shalt not covet thy neighbour's wife
and Thou shalt not covet thy neighbour's goods." Exodus 20.
These are directives by God, which must be obeyed, without any 'ifs or buts'. In fact, any breach of these laws is considered sin. If the Bible tells us that the wages of sin is death (Romans 6:23), then compliance with the directives contained in the Ten Commandments is the only option available to Christians/humanity.
3. The Basis of Praise and Worship
During praise and worship services in church as well as in our individual homes, texts or passages from the Bible are chosen, read and discussed. Moral lessons are derived and applied to our daily lives. God's awesomeness, His mercy and all-knowing nature is touted with praise and adoration given to His name during such sessions.
4. Rites of Passage
The Bible has assumed an integral role in the performance of rites of passage in Ghanaian communities.
"…be fruitful and multiply, spread out across the earth and multiply upon it," So says the Bible in Genesis 9:7. As such, when Ghanaian Christians respond to this call and the time is due for the outdooring of their offsprings, they go to church. References to Bible verses characterize such ceremonies instead of traditional prayers and incantations.
Adulthood
Among Ghanaian Christians, transition from youth into adulthood is marked with church services rather than 'Dipo' or 'braguro'. Baptism, confirmation, and induction into Youth Fellowships is the norm among Christians. Thus, the Bible becomes the source of teaching for teenagers in churches/homes as they grow into adulthood.
Marriage
"Therefore shall a man leave his father and his mother, and shall cleave unto his wife: and they shall be one flesh." Genesis 2:24. When Ghanaian Christian men and women decide to heed this directive from God, the Bible forms part of the items that make up the bride price. Passages from the Holy Book are relied upon to advise the fresh couple on how to navigate the slippery path of the lifelong journey called marriage, that they are about to embark upon.
Death
At the end of it all, when Christians are called to glory or simply die, the Bible becomes the source of encouragement for the bereaved family. Ecclesiastes 3:20, "All are from the dust, and to dust all return," is usually cited to remind the bereaved family of the inevitability of death. Other verses are cited to underscore the fact that God knows why the deceased has departed the earth at a particular time.
Lyrics of Gospel Songs
Apart from Hymns, gospel songs form a cardinal part of church services in Ghana. Lyrics from hymns such as the one by Charles Wesley referred to above, and gospel songs by artistes like Daughters of Glorious Jesus, Tagoe Sisters, Joyce Blessing, Nii Okai and Joe Mettle among others, which are Bible-based, are sung to inspire worshipers and elevate their spirits.
Undoubtedly, the role of the Bible in the life of a Christian is integral. The quest by BSG to make this all important tool available and affordable to Christians across the country is, clearly God sent- in the right direction.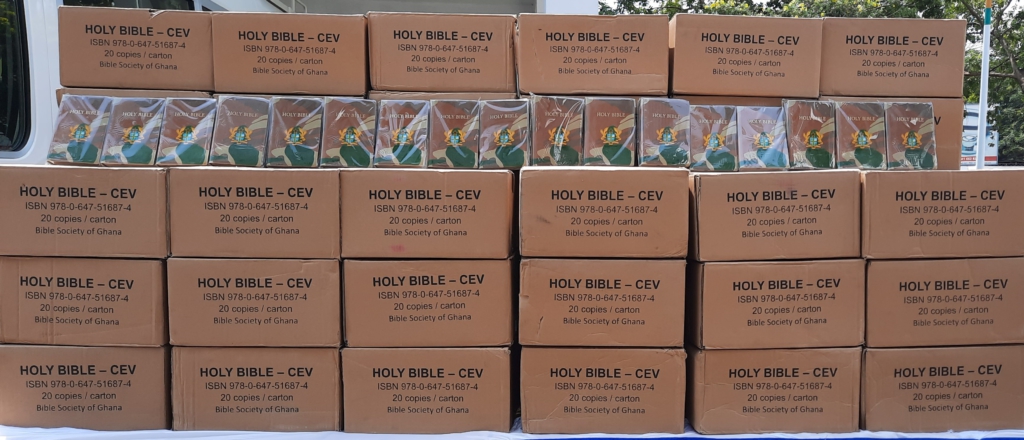 To do this effectively and efficiently, BSG has developed meaningful programmes, using all forms of media through which it can attain its set objectives of, facilitating the distribution and use of the Bible in churches and by individuals. In this regard BSG does the following: Translations, Publishing and Distribution, Bible Engagement Programmes and Fundraising.
Translations
In Ghana, it is not every Christian who is able to read in English. The goal of BSG is therefore to reach out to every home with a Bible in a local language they can read and understand. Currently, the Bible has been translated into 9 major Ghanaian languages, namely; Asante Twi, Akuapem Twi, Ga, Mfantse, Ewe, Dagbani, Dangme, Nzema and Esahie. Work is ongoing to include more languages, while the older versions are being revised.
BSG is currently translating the Old Testament into Dagaare (Upper West) and Gurune(Upper East). The New Testament is also being translated into the Bono language.
Publishing and Distribution
BSG ensures the widest distribution of scriptures to every part of the country. Currently, the Bible Society has seven main distribution points where its offices are located. These are; Accra, Kumasi, Takoradi, Ho, Hohoe, Tamale and Sunyani.
Additionally, there are over forty distributors spread across the country. BSG also distributes some of its Bibles for free during very special events. First year students of universities in Ghana who are members of Christian fellowships receive Bibles for free. Braille Bibles are also given out to the blind.
Recently, the Bible Society presented over 5000 free copies of the English Standard Version Study Bibles to students in theological institutions, and 20,000 copies of the security services, across the country.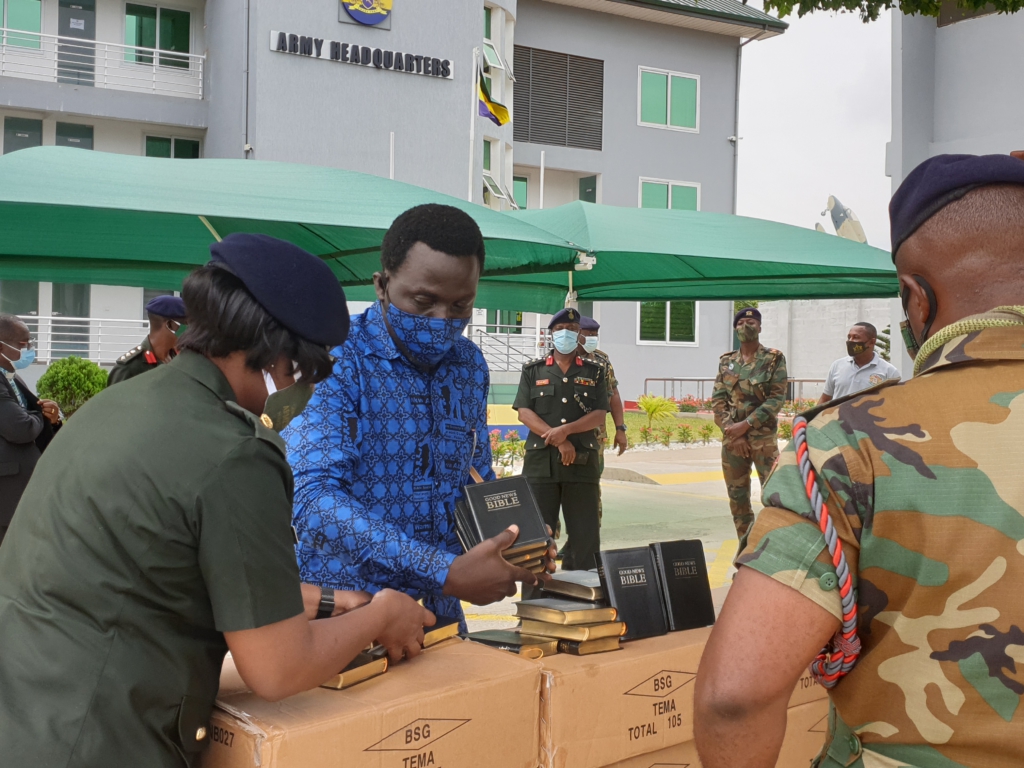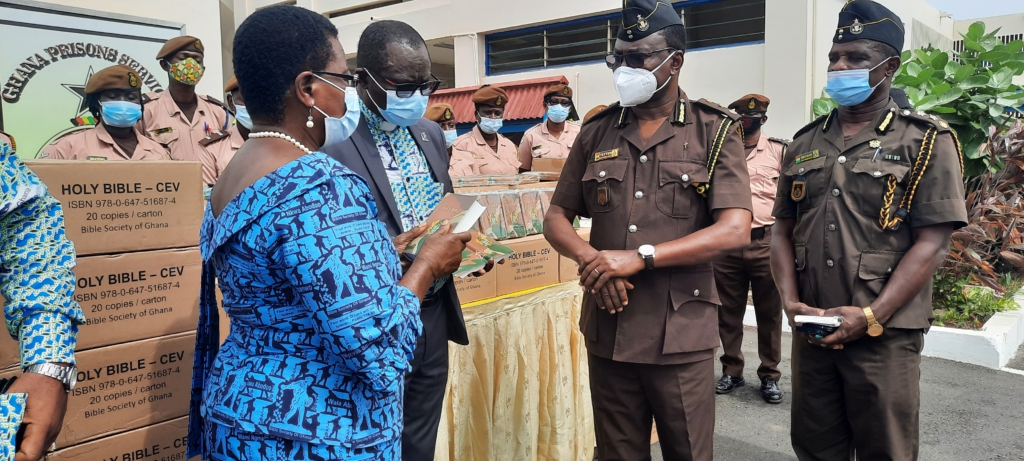 Bible Engagement Programmes
BSG is involved in Bible engagement and advocacy projects to enable individuals engage with the Word of God. These include; Next Generation for the youth, Trauma Healing, Literacy, Children's projects, Sign Language, Braille and Visual impaired project, Peace Keeping Bible project, etc.
Fundraising
BSG's programmes and activities are challenging and money-intensive, thus requires financial support from stakeholders.
The Bible Society therefore raises funds to support the translation of the Bible as well as to subsidize the cost of the Bible. The funds raised are also used to execute several activities geared towards facilitating the distribution and use of the Bible in churches and by individuals.
Others
The Christian organisation undertakes other activities which include; Annual Bible Week celebration in the second week of February and Bible sabbath.
Reports on activities and impact on Bible work are put together in a biannual newsletter called, LINK, for ease of reference as well as serve as a one-stop-source of information on the organisation for all stakeholders.
From the foregoing, it is an understatement to say that BSG is helping Christians to have access to their raison d'être- the Bible.
Clearly, the success of BSG, a not for profit organization, in achieving its objectives depends largely on availability of money to fund its laudable programmes.
It behooves individuals and organisations with the wherewithal to support this Godly venture. As we say in Ghana, no amount is too small.
So come on board. Become a life member of the Society – this means you believe in the Bible cause and are willing to donate any amount of money. You can also be a one-time donor to any of BSG's projects.
For those who are not financially endowed, you can pray for the Society at all times or volunteer your time and or expertise during the Bible Society's programmes.
Let's support in BSG's response to Mark 16:15. One person, one Bible. The blessings of God await us.
Sow a seed through this Mobile Money number 0242 35 27 38.
And let God lead you in all your endeavours. Amen.