Breast Cancer Quiz organised by Breast Care International for senior high school students would be held across Ghana in 2021.
This is as a result of the impact the competition has on thousands of students on the adverse consequences of breast cancer in the Ashanti Region since its inception in 2017.
Three finalists that won this year's Independence Breast Cancer Quiz Competition have received their awards in a ceremony held at the Peace and Love Hospital at Oduom in Kumasi.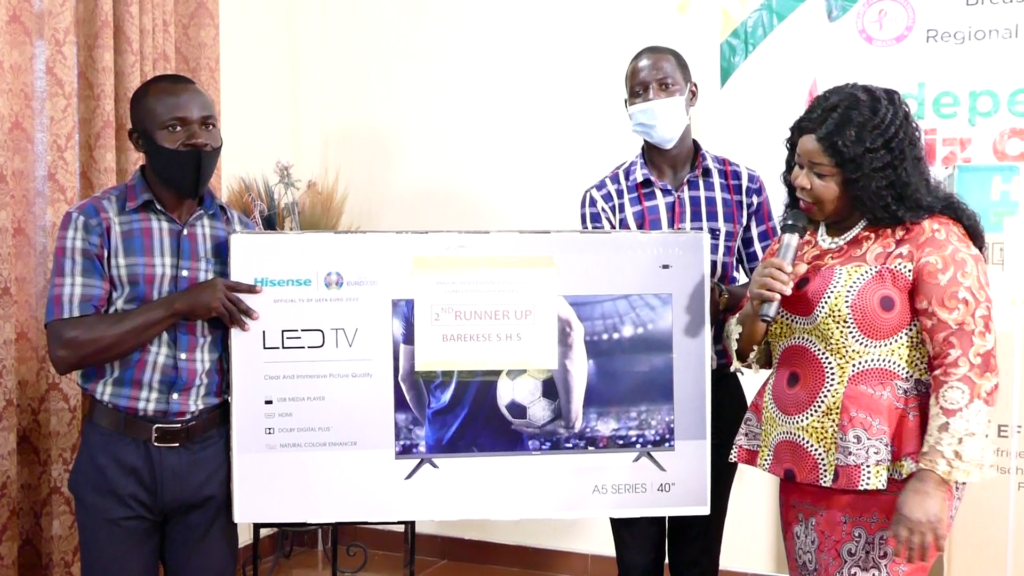 The competition was in collaboration with the Ashanti Regional Coordinating Council (ARCC) and supported by Jackson College of Education.
Opoku Ware School hosted the competition and won, in a highly competitive contest.
St Hubert Seminary/Senior High School and Barekese Senior High School secured second and third positions respectively.
OWASS who defended the competition received a Universal Serial Bus (USB) set of speakers while St Hubert had a double-decker refrigerator. Barekese SHS, however, took home a 32-inches flat screen digital television.
The schools received a cash amount of ¢1,000, ¢800 and ¢500, respectively, plus some test and exercise books.
President of Breast Care International, Dr Beatrice Wiafe-Addai, applauds the schools for putting out a good show during a competition.
She urged them to prepare effectively for next year's national competition and win for the Ashanti region.
Dr Wiafe-Addai said it is meant to reach out to teeming youth across the country, educate and equip them to better understand breast cancer.
Winners of the competition commended the organisers for their relentless efforts in organising the event to educate students on breast cancer.
They pledged to use the knowledge acquired to educate colleagues and relatives at home to reduce cases of breast cancer.