A Labour Relations Expert, Austin Gamey has urged the Minister for Employment and Labour Relations (MELR) to urgently call for a National Tripartite Committee meeting to resolve demands by organised labour.
Speaking in an interview with JoyNews on Tuesday, Austin Gamey said government must be proactive in resolving labour demands by engaging the organized labour groups to avoid any escalation of the matter.
According to him, Section 113 subsection (C) of the Labour Act allows for the National Tripartite Committee to meet under such circumstances.
"Our labour Act is very clear…making room for the national tripartite committee established and giving them specific functions under Section 113 as he rightly quoted subsection (C). It says that the welfare and the economic importance should be discussed at the National Tripartite Committee meeting.
"As an employer [government], you have the responsibility to ensure that you engage your people. For lack of inclusivity, you can have your people taking action, you can call it unilateral, but you give them the opportunity to do that…they [Employment Ministry] should have called them and it is not late, I know my colleagues at the Ministry of Employment and Labour Relations are very serious people and they should immediately call for a National Tripartite Committee meeting and let the meeting necessarily not focus on minimum wage," he said on The Pulse, Tuesday.
Mr. Gamey stressed that he is puzzled by the government's refusal to take any action on the matter so far.
"To be very honest with you, I am very puzzled by the fact that since May 1, when these concerns were raised by organised labour, nothing meaningful has been done.
"It is not a debate or argument for someone to win and others to lose. They can focus on the needful, because they should be happy organized labour is asking for the cost of living allowance and not necessarily an astronomical increase in pay," he added.
It would be recalled that the National Association of Graduate Teachers, (NAGRAT) began what they claim will be series of industrial actions to demand payment of Cost of Living Allowance (COLA) from government on Tuesday.
The Vice President of NAGRAT, Jacob Anaba, in a press conference on Tuesday, said its members can no longer survive under the current excruciating living conditions in the country.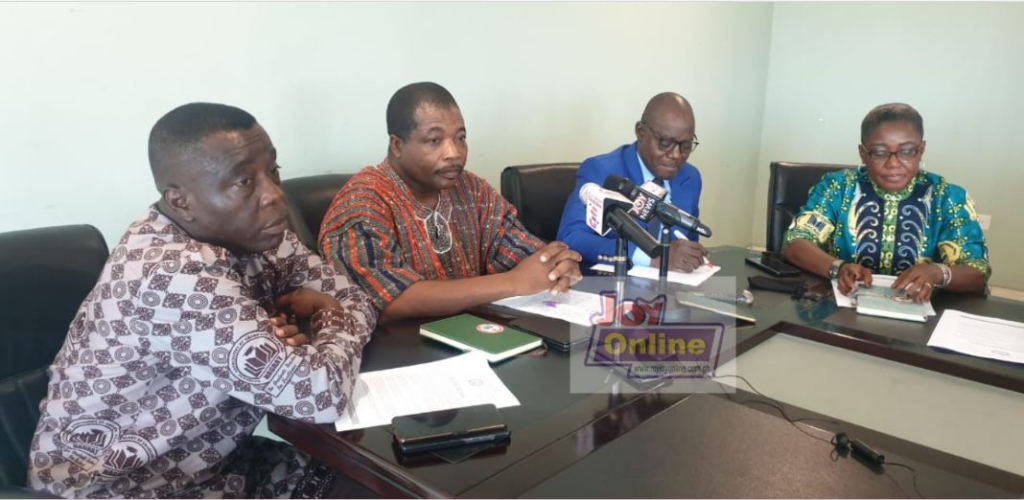 "The President had earlier said and I quote, 'we government know how to bring the economy back to life. What we do not know is how to bring people back to life. The question we ask today is what has changed Mr. President? And do not prioritise the economy over the human resource. The worker can no longer bear the economic hardship," he said.
Meanwhile, the Ghana National Association of Teachers (GNAT) has also threatened to embark on an industrial action if nothing is done to address the high cost of living in the country.
According to GNAT, if the high cost of living is not addressed and people's security challenges continue, the government's fight against terrorism will not succeed.
While the government is concentrating on tightening security measures by retooling security apparatus, GNAT says issues of basic necessities need attention as well.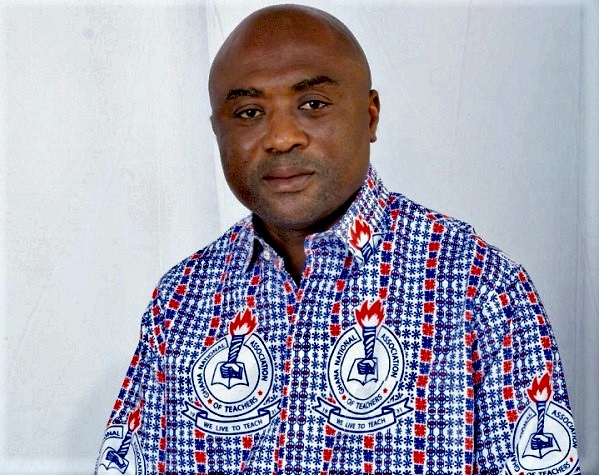 In an interview with JoyNews, the General Secretary of the Association, Thomas Musah, noted that the growing hardship in the country is exposing people to financial difficulties, something that poses security threats to the state.
"There is an uneasy calm. We are coming from a background of 4% and 7%; that didn't sit well with workers and almost every time, they keep on calling us – day and night – there is pressure on us