About 70 percent of Ghana's population is engaged in agriculture yet, she does not produce enough to feed her people.
It is expected that as Ghana's population expands, the food problem will become increasingly severe, conceivably with the number of adult malnourished reaching 5.7 million.
According to the World Bank and the United Nations, from 1 – 2 billion humans are now malnourished, indicating a combination of insufficient of food, low income, and inadequate distribution of food.
Per capita availability of grains which makes up 80% (percent) of Ghana's food has been declining for the past years. The continued production of an adequate food supply is directly dependant on ample fertile land, fresh water, energy and biological resources while maintaining the integrity of our ecosystem.
The many problems facing agricultural production in Ghana draws the justification for the almost 70 percent of Ghana's poor in agriculture who live in the rural areas to accept Utopian promise made on the political campaign trail in 2016 by the then Flag bearer of the New Patriotic Party (NPP), now President, Nana Akufo Addo to build ONE – VILLAGE – ONE – DAM across the entire three Northern Regions of Ghana. Thinking of it, the flagship promise has become an albatross on the neck of the Akufo Addo Government.
As it is now, it is clear the President and his government has adopted a Machiavellian tactics in executing their promises. They have taken the masses and the good people of Ghana for granted and therefore have resorted in playing on our intelligence. What was promised to be a dam, had become construction of ten(10) Small Earth Dams in each constituency in the Northern Regions at average cost of GHS 250.000.00 each to provide an all year round irrigation of crops for those communities as told by the then Minister for Special Development Initiatives and Member of Parliament for Awutu-Senya-East, Hon. Mavis Hawa Koomson.
For the past six to seven years in office, the government has made no attempt to reconstruct the poorly constructed Small Earth Dams under 'One Village, One Dam' initiative. Most of these dams dried up and showing wasted scarce resources by those who promised to protect public purse. Poor farmers can not use them for the purposes for which they were conceived. Government has not shown enough 'political will' towards these projects that could have given jobs to a number of people who maybe migrating to the south for job opportunities. Many would have remained farming to ensure Ghana's food security. In the midst of these terrible challenges the country is facing including unemployment and high cost of living, one would have hoped, these fears would have pressed the need to address the challenges in the 2022 budget. In fact, Government allocated in 2022 budget GH¢ 3 billion expenditure to the office of the President at the time when we hoped Government would have shown concern for the terrible state of the economy will force the Government to deal with policies that addresses the pressing concerns of unsustainable debts, hardships, high cost of living, fiscal indiscipline, unemployment and misuse of public funds. It has not been the case.
The Minister of Agric finds it best to continually engage in rhetorics instead of working to implement their flag ship promises 'one-vilage-one-dam and planting for food' projects to enable our poor farmers to ensure year-round supply of water to their farms, even in the dry season to increase the availability of adequate food supplies of basic food stuffs to sustain steady expansion of food consumption and offset fluctuations in production and prices in the Ghanaian market. His rhetorics has become worrisome and shows very clear it is impossible in the hands of the NPP government to address food inflation, and food security.
Even as it is clear that the rise in food prices is a factor of unfavourable government policies and lack of political will towards the sector, the Government through the Minister led by the sector Minister is engaging in cheap propaganda by allocating market duties to itself and doing what they called selling of 'cheap foodstuffs' at the Ministry. This clearly shows Government lacks the will and cannot work to address Ghana's food security and price fluctuations. What they do forget is that, the purely populists propaganda established 'market' at the ministry is not sustainable. They forget also that, the poor Ghanaian market trader does not will the power and resources the state has at her disposal.
Since the New Patriotic Party (NPP) Government led by President Akufo Addo and Dr. Bawumia took the mantle they have shown enough financial commitment to the office of the President rather than a sector which takes care of all of us. The office of the President is at the top of Government's scale of preference hence; no commitment in addressing food security in Ghana. They are not interested in working to ensure the fortunes of the dominant economic sector in terms of increase in production of food and economic empowerment of the poor smallholder farmers whose livelihoods depend on the sector.
The government's phantom promises and policies cannot be related to the alleged ignorance or moral inferiority of the poor, but can be interpreted in the context of capitalist thinking. This is anchored on exploitative tendencies and nepotistic nature of the government imposed on us.
Today, what we are witnessing is a pure democratic dictatorship where citizens fear to speak out on the ills of government for fear of victimization. The government is seen to have monopoly of influence over the people with a propaganda of deceit. The people have been "fooled" through many lies and made to have some false impression that they somehow benefit from the Government.
Government must be bold enough and show more political will in solving Ghana's "hunger and malnutrition" by transforming her economic system.
Steps in infrastructure development, increased conditions of farmers, increase use of fertilizers , building and maintaining of rural roads, availability of high yield seeds, subsidies on farm machineries, revolution of the economic system will bring Ghana into "Green Revolution" that took place in countries like Mexico, Asia and India in 1950s and 1970s.
It behoves on leadership of our Government to be more sincere and truthful on its policies and programmes that will help to address the many difficulties the people are faced with. Government should be bold and cut down Presidential expenditures and rather invest in agriculture where jobs can be created boast the economy.
Projects like "Aveyime Rice Project" which has capacity to save Ghana over $600 million needs to be encouraged and brought back on stream to save the country from spending so much importing rice. There are vast arable lands in Afram Plains that can be used for the country's green revolution. These are the things that Government must confront and refrain from  burying the truth because "When a woman goes on secret trip, she gathers firewood and return home".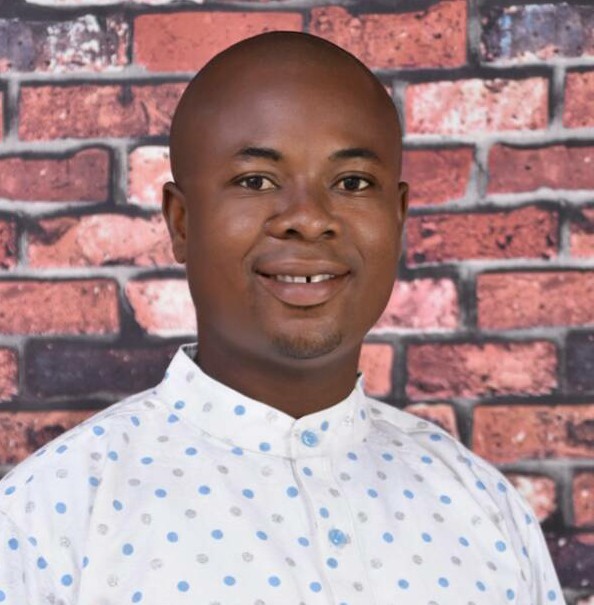 DISCLAIMER: The Views, Comments, Opinions, Contributions and Statements made by Readers and Contributors on this platform do not necessarily represent the views or policy of Multimedia Group Limited.