The Chief of Gbetsile in the Kpone Katamanso Municipality, Nii Teye Kojo Amankwa Sune I, has bemoaned the recent murder cases recorded in the area, saying "it is an affront to the community and needs to be stamped out head-on".  
According to him, various killings have been reported for the past two weeks and this demands an urgent attention.
"It is unfortunate that just recently, brutalities which have not happened in Gbetsile is being heard of but we assure you that this should not take us aback, that the situation is under control.
But before we are going to erase this situation, we all need to come on board and fight this canker," he emphasised.
Nii Teye Kojo Amankwah Sune I was speaking at this year's Gbetsile non-denominational annual thanksgiving service.
The annual thanksgiving service was initiated by the Kpone-Gbetsile Divisional Council in collaboration with the Gbestile Council of Churches (GCC) to appreciate God for his protection.
It also aims to unify the people of Gbetsile for meaningful development and peacefully co-existence.
Nii Kojo Teye disclosed the traditional authority is consulting the elders of Gbetsile to institute a community watch-dog committee to complement the effort of the police in curbing crime in the area.
"Very soon we will finalize the setup of our local security committee, otherwise known as watch-dog committee and we will begin to deal ruthlessly with those unscrupulous few individuals perpetuating the killings," he stated.
The chief of Gbetsile further added "whilst striving towards the provision of the necessary social amenities for economic development, we need a 24-hour police patrol team in Gbetsile to ensure the place becomes safe again for my people".
He mentioned bad road network and poor drainage system as major challenges militating against development within the Gbetsile area, calling for all hands on deck to fix the situation.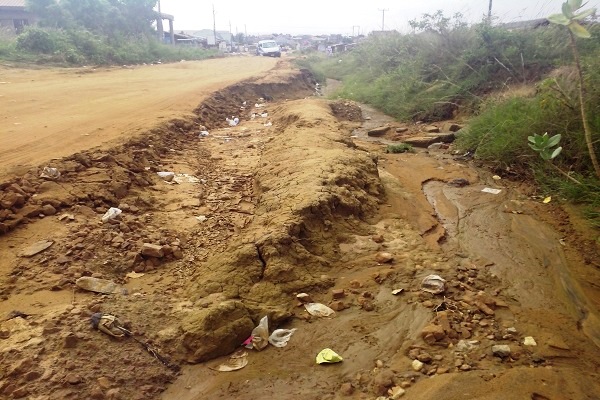 Deacon Fugurson Xorsenyo Segbefia of Christ Mystic Revelation Ministries International who chaired the occasion entreated Ghanaians to be vision supporters than vision killers.