Changing the scenario from one of despair to one of opportunity may help to mitigate and adapt to the climate change crisis.
That is according to a communication lecturer at the University of Professional Professional Studies – Accra (UPSA), Dr Martin Segtub.
He made these comments to journalists at a workshop at Aburi in the Eastern Region.
The effects of climate change are having environmental and economic consequences, such as the destruction of biodiversity, invasions of non-native plant and animal species, and rising disease rates among others.
Dr. Segtub believed that if journalists want to improve their chances of mobilizing political will and citizen action against climate change, they must think carefully about what kinds of key stories to tell.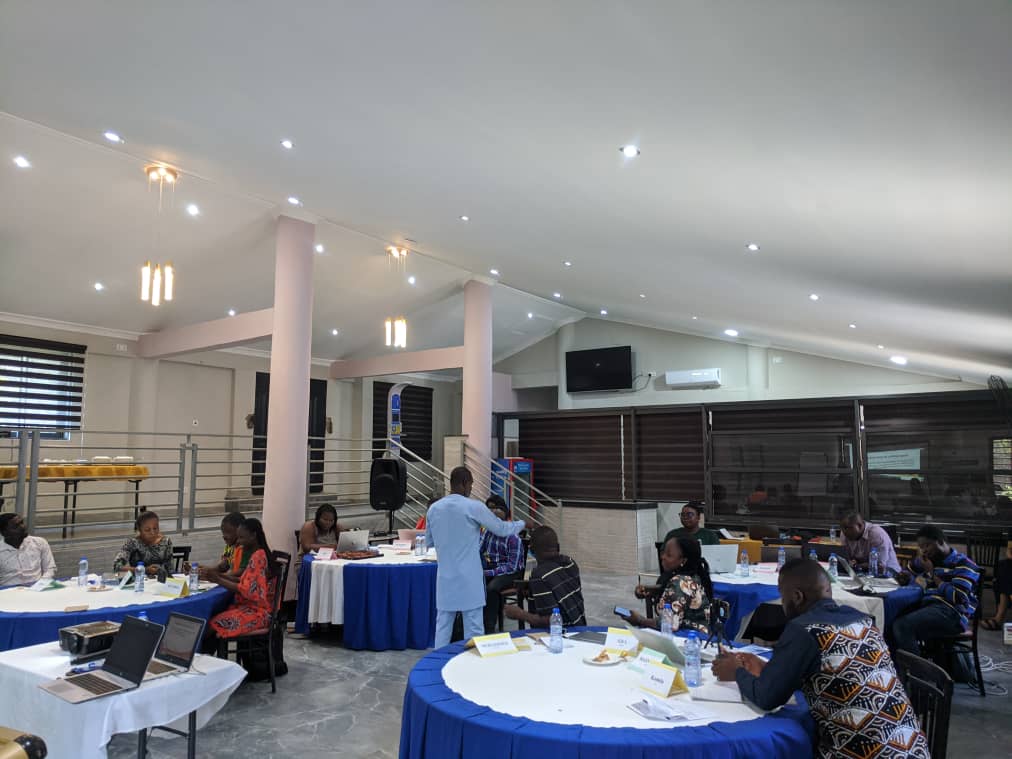 He stated that there must be a balance struck between doom-laden stories and bright-side opportunities, with the projected effects of climate change.
The expert also recognized one of the challenges as journalists' desire for and usage of sweeping publications to depict the bigger story of climate change.
Dr. Segtub also observed that doom-laden stories of climate change in the media, such as disaster broadcasts are good at grabbing attention but not so good at driving actual personal engagement or behavior change. Citing that rising sea levels, floods, long dry spells are simple to get people's attention. These stories, according to him, are by far the most common in climate change coverage, sometimes, changes into the more alarmist of tragedy.
Dr. Segtub was speaking during a three-day training workshop meant to help 15 journalists investigate and tell compelling climate change stories.
Penplusbytes, in cooperation with DW Akademie, organized the workshop to expose, orient, and empower journalists on the complexities of climate change.
Other science communication professionals agree with Dr. Segtub that powerful appeals to fear are unlikely to avert danger and can cause defensive avoidance or concerns about being squeezed or constrained.
According to a Professor of Climate Science at University College London (UCL) and Chair of the European Space Agency (ESA) Director General's High Level Science Policy Advisory Committee and of London Climate Change Partnership, Professor Chris Rapley, was once captured in some publications that, states of worry and anxiety can change over time to numbness, desensitization, and disengagement from the issue entirely.
Former Republican treasury secretary Hank Paulson was once quoted to have declared that, assuming a cautiously conservative attitude – that is, waiting for more facts before acting – is actually taking a pretty bold risk.
"Taking a cautiously conservative stance – that is, waiting for more information before acting – is actually taking a very radical risk".
DISCLAIMER: The Views, Comments, Opinions, Contributions and Statements made by Readers and Contributors on this platform do not necessarily represent the views or policy of Multimedia Group Limited.