Ghana's Covid-19 related deaths is on the rise according to the Ghana Health Service (GHS).
In its latest update, a total of 1,098 deaths have been recorded as of September 9. This is as against 1,096 deaths recorded as of September 8.
According to the GHS, it has recorded 4,884 active cases and 353 new cases.
These additional cases bring the total confirmed cases to 123,874.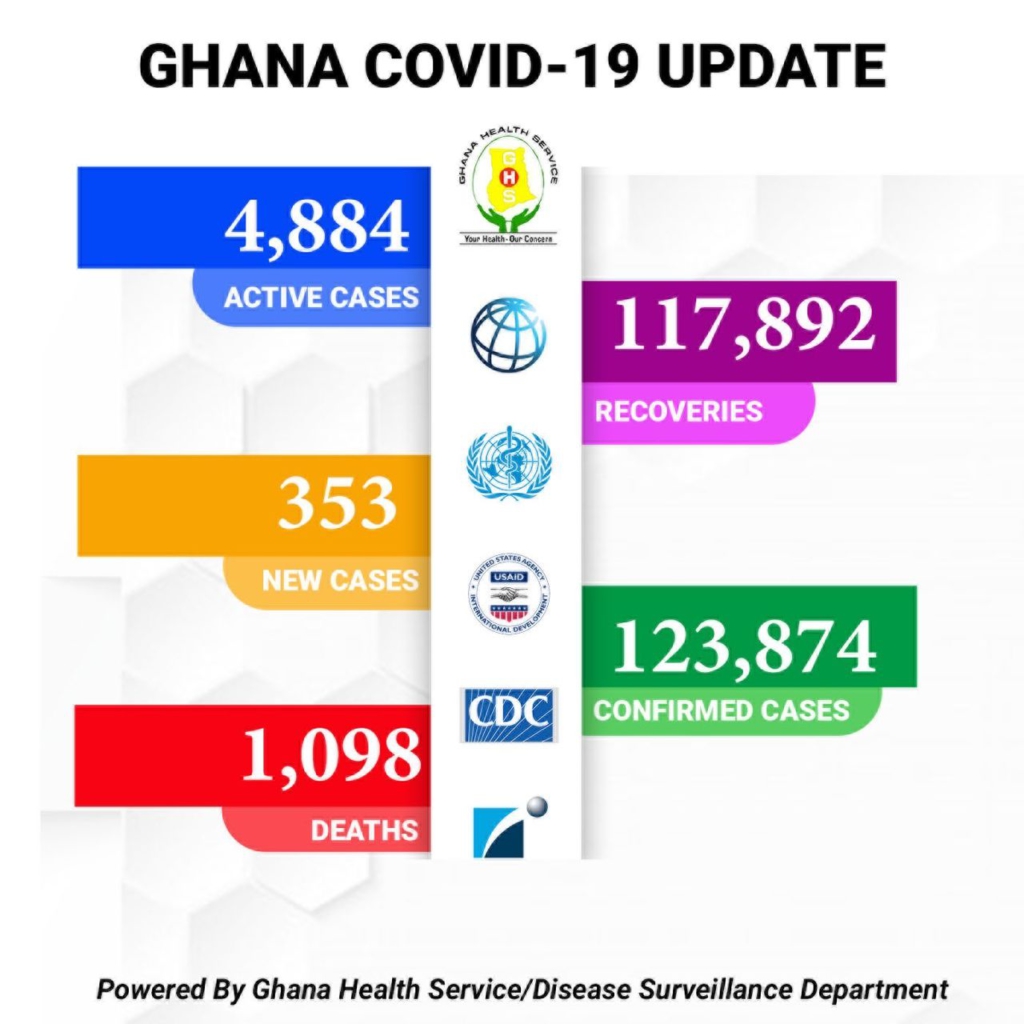 Meanwhile, a total of 117,892 individuals who tested positive for the virus have recovered and have been discharged.
U.S. Ambassador to Ghana Stephanie S. Sullivan has revealed that the United States is set to donate four oxygen plants, each with the capacity to produce 250 litres of oxygen per minute, enough for approximately 25 severely ill patients per day to assist the country's Covid-19 response.
Also, USAID will donate 28 high-flow, high-pressure oxygen concentrators to provide life-saving oxygen at healthcare facilities across the16 regions.