Some functionaries of the National Democratic Congress (NDC), mostly polling station executives in Damongo in the Savannah Region are calling for the former member of Parliament for the Constituency, Adam Mutawakilu to be allowed to go unopposed.
The group intimated that it is only the immediate past Member of Parliament that the New Patriotic Party (NPP) fear going into the 2024 Parliamentary election.
In recounting his political records as former District Chief Executive for eight years and a Member of Parliament for two terms, the group said, "it is enough to say Garlus (Adam Mutawakilu) is an established political foundation for the NDC and we can't afford to lose him. We need the seat back because it is one of our safe seats in the Region".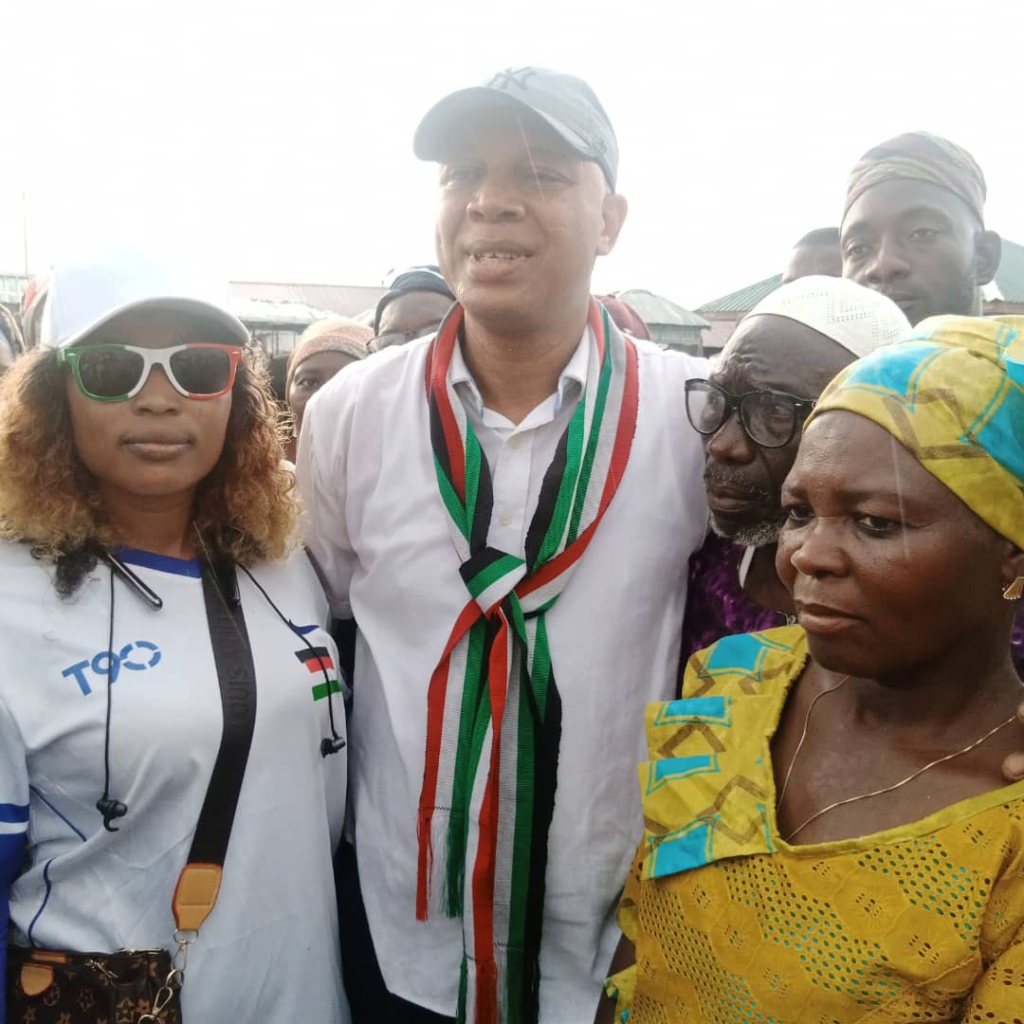 "Even look at the last (2020) election, upon all this guy's (Abu Jinapor's) resources, look at the gap Garlus (Adam Mutawakilu) was able to hold him down and up to now, people still like Garlus and need him back. And others just get up and walk in because you feel that the place is vacant", Mr. Salamu Malik stated.
The Canteen Polling Station chairman, however, has a message for those trying to contest the former MP.
"You see, Zankawah is a new face. Let's forget about politics, he cannot compete with Abu Jinapor if not Garlus.
"If we are bringing Mr. John Mahama back due to his track record as I said, he has established the foundation and just needs to remind Ghanaians of his good work. So, what prevents us in Damongo also repeating Garlus for the Damongo seat", he enquired.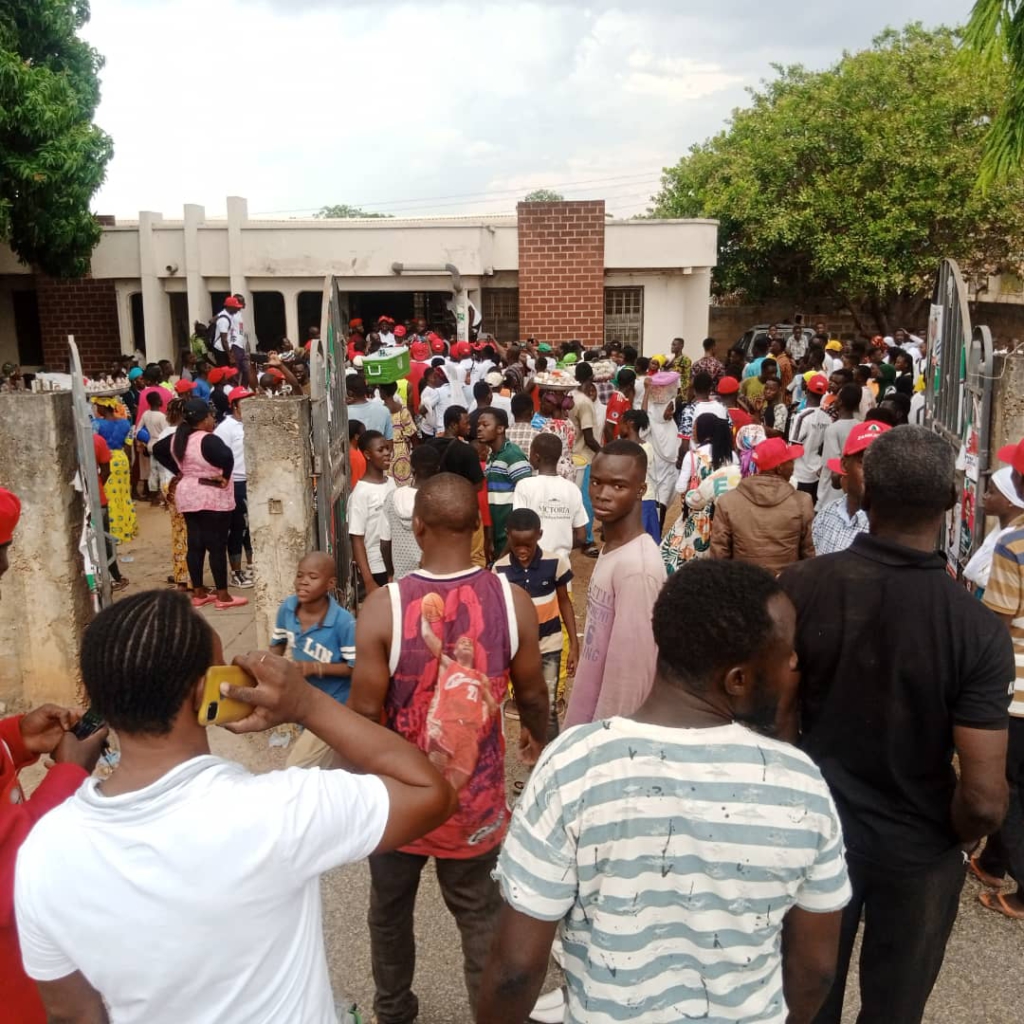 "For me, if we make a mistake and give it out to a different and new face, after the election you (journalists) will come back here and let's have another conversation about the outcome because the NPP will not only beat us but widen the gap ", Mr. Malik insisted.
The retired educationist, therefore, cautioned party members against betraying their own, because it would come back to haunt them and the party.
Another party member, Mr. Sorku Mohammed said the party did not lose the Damongo seat to the NPP on grounds of weak policies or lack of development, but materialism and money sharing.
He added that "If you care to know, what created our loss here was just monetory issue and nothing else. You can imagine the way the NPP representative was at that time sharing money and goodies around the Constituency. If you move around, one, two, three and 10 motorbikes will be for Jinapor (current MP) as dash to work for the party and we (NDC) are lacking those resources".
"To me, voting is not a matter of try and see, but the one who can do the work. My advise to Garlus is, he should work extra hard and mobilise funds for 2024 as for the primaries, he is safe", he insisted.
When asked if Adam Mutawakilu still has what it takes to deliver the seat to the party, Mr. Mohammed quickly responded, "Garlus is a workaholic. He is someone who worked for the party since childhood. I know him.
But individuals have their views about the contestants.
"I'm now hearing some people's names at the party and I've also been at the party for a very long time but I don't know them.
"And some of those who are bringing him, have betrayed Garlus before and can equally betray JM. They can't be trusted and the party must be on the lookout ", he said.
On his part, the St. Anne Polling Station Chairman, Charles Akakpari Adongo noted that he has been with the party (NDC) since 1997 till date and still loves NDC and will continue to support it not because of what he gets but for the full fact that his party NDC is in power is enough consolation.
"Look at this, if we are bringing JM back for us to appreciate and maximise the votes because his popularity, sign boards and name is still a household one, then in my view, let's also bring Garlus. Let's endorse him to take our seat back for us.
So, my appeal to our delegates is to think about the larger benefit that the party will get when Garlus is on our ticket ", he stated.
Meanwhile, Party sources indicated that both Adam Mutawakilu and Baba Zankawah would be filing their nomination forms today to confirm their readiness for the primaries and subsequently, 2024 general election.
DISCLAIMER: The Views, Comments, Opinions, Contributions and Statements made by Readers and Contributors on this platform do not necessarily represent the views or policy of Multimedia Group Limited.