President Akufo-Addo says there is no question he won the 2020 general elections held on December 7.
According to him, he has no doubt that the processes leading to and after the election was free and fair.
"The Constitution demands that we go to the people after four years to ask for a mandate, and we must listen to the voice of the people," he said while delivering his last State of the Nation Address (SONA) to Parliament, Tuesday.
President Akufo-Addo said although the results are being challenged he has been given "a clear mandate" by the people to govern the nation.
He said he is thankful for the opportunity to complete his tasks, initiate further changes and adjustments to policies and practices.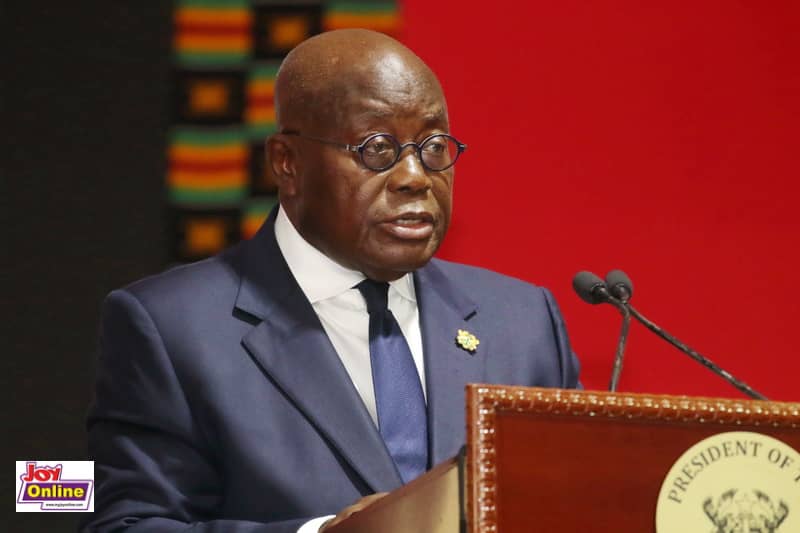 His comment comes after his opponent John Mahama filed a petition at the Supreme Court challenging the results of the election.
Among other things he is seeking for a run off of the election between himself and President Akufo-Addo.
The petition followed weeks of demonstration across he country by NDC supporters and sympathisers.
Addressing the nation, Akufo-Addo said it is a good thing his opponent John Mahama chose a legal path to get his grievance heard over violence.
"We all have to make a deliberate decision to invest in the rule of law and uphold the integrity of the institutions of state, so that no person or group of persons take the law into their own hands with impunity."
He also urged members of the 8th parliament to work together and be more accommodating of each other.
He explained that this will help the Minority and Majority sides work in the interest of Ghanaians after people voted for an almost equal strength on both sides of the House.
"Mr Speaker, it has been my great pleasure and exceptional privilege these past four years to have served as President of our beloved country."
"I am grateful to this honourable House for its co-operation in the enterprise to attain our common goal and aspiration of advancing the peace, progress and welfare of the Ghanaian people."
DISCLAIMER: The Views, Comments, Opinions, Contributions and Statements made by Readers and Contributors on this platform do not necessarily represent the views or policy of Multimedia Group Limited.