Passengers on a Delta Airlines flight jumped into action when a restrained, unruly traveller — described as being "violent" — broke free and caused pandemonium in the air.
The international flight that departed Paris and bound for Detroit, Mich. was diverted to a Canadian airport after a 34-year-old passenger began causing fear to his fellow travellers and the airline crew on Friday morning, according to a report.
"There was someone being violent and they wouldn't calm down. We wanted to get here as soon as possible. It was scary for a little bit," passenger Dena Haddad told WXYZ Detroit.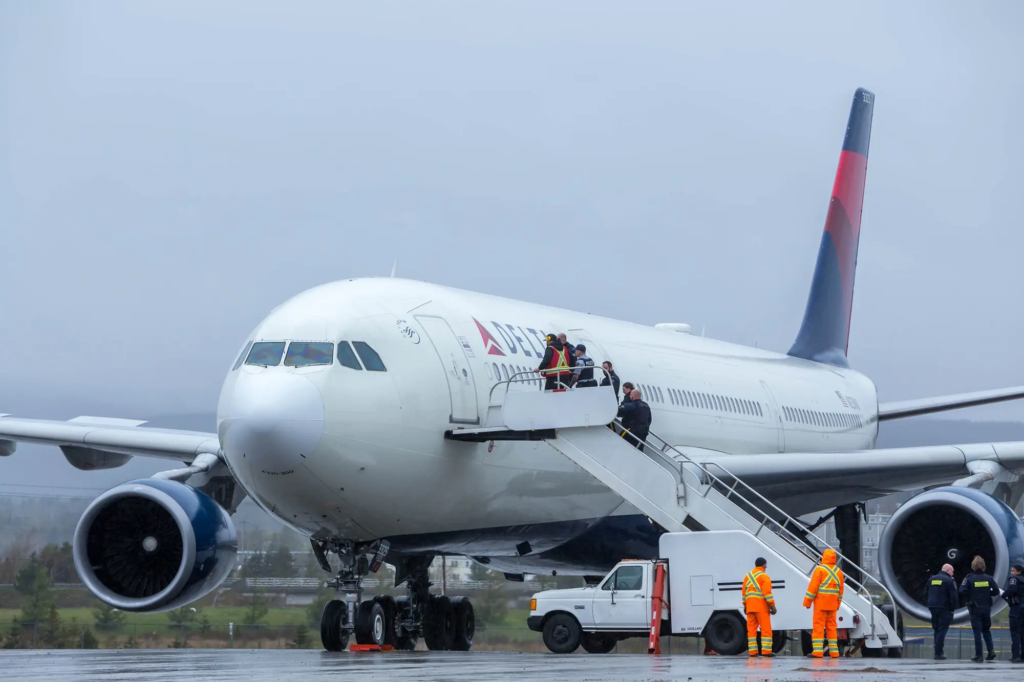 The unidentified man's behaviour was allegedly so erratic that the airline staff restrained him.
Nicolas Fougere, a passenger onboard the flight, told Fox 2 that his seatmate saw the suspect and another traveller arguing before he was restrained by the crew.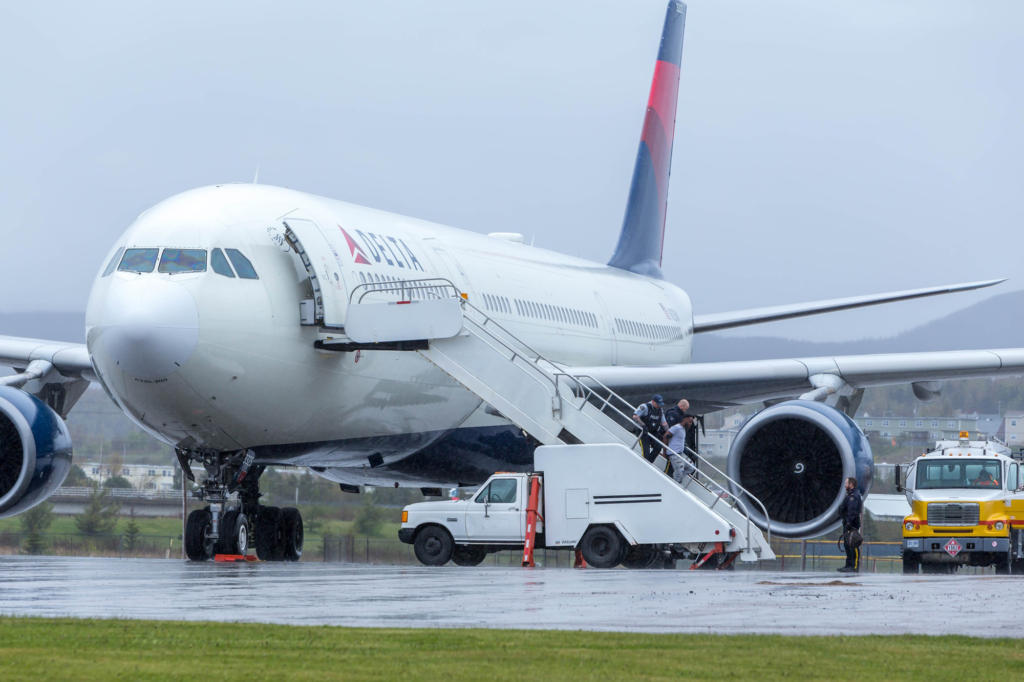 The Royal Canadian Mounted Police and Customs swiftly arrested the suspect.
"What am I under arrest for?" the suspect asked the officers while being escorted off the aircraft in footage taken onboard that was shared online.
A local in the area, Randy Alexander, captured photos of the unidentified suspect being escorted off the plane by Canadian authorities.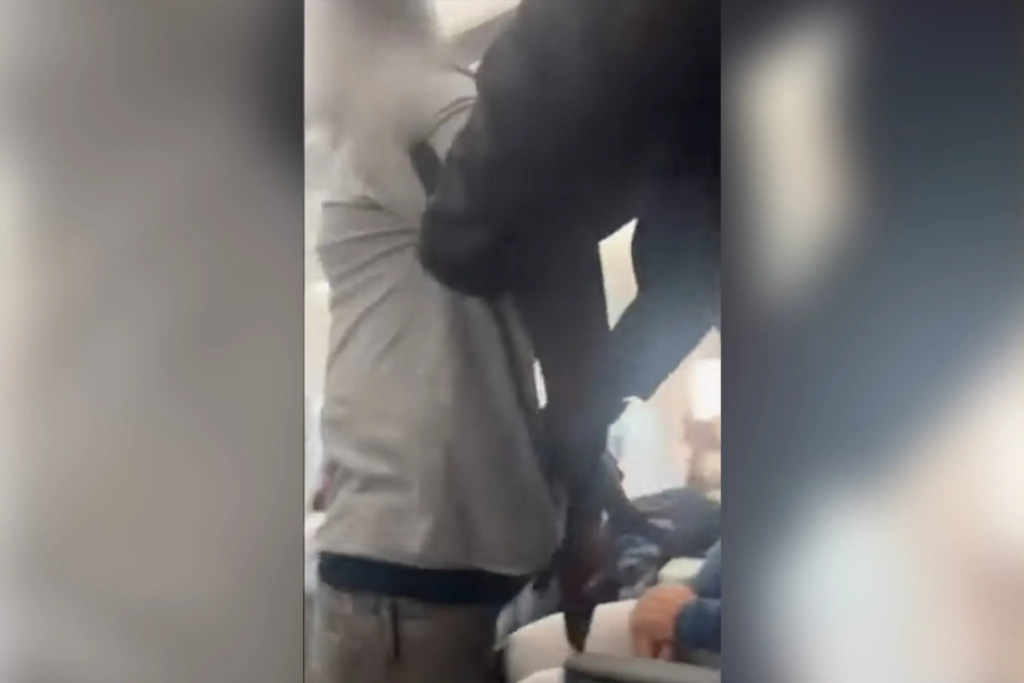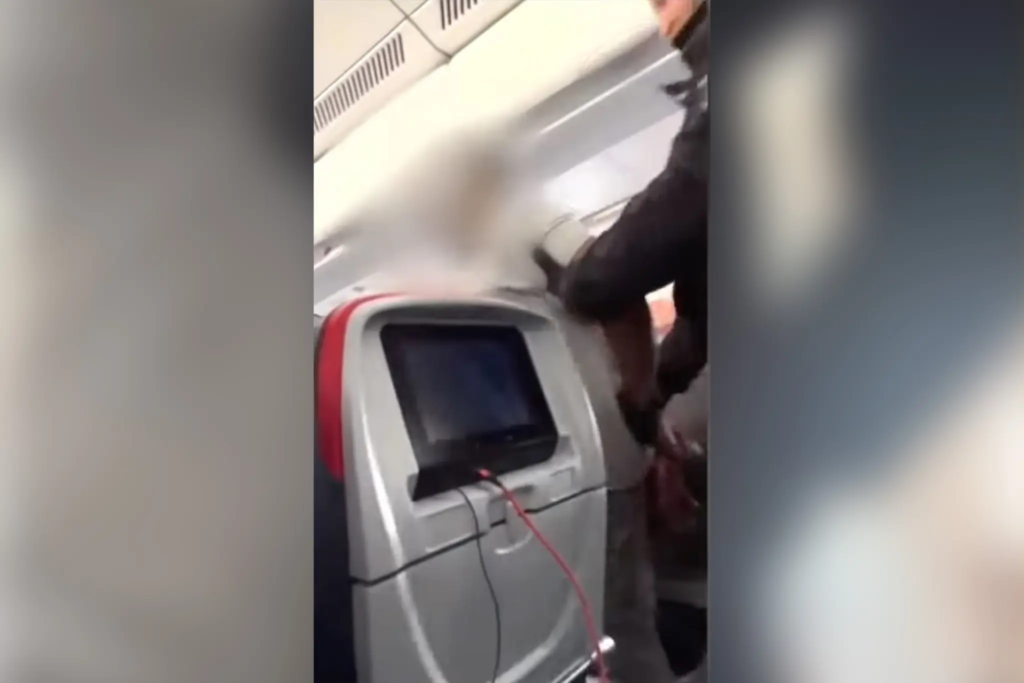 Delta Flight 97 ultimately departed Stephenville and landed in Detroit on Friday afternoon.
The Post contacted the Royal Canadian Mounted Police in Stephenville for additional information.
"He was ready to throw hands. The whole back of the plane was interacting with him," another passenger told WXYZ.
Delta Airlines condemned the incident, saying they have "zero tolerance" for the suspect's conduct.
"Unruly behavior, especially when it potentially compromises the safety of our customers and flight crew. This unruly customer was removed at Stephenville, Newfoundland and Labrador, and remanded to the custody of the Royal Canadian Mounted Police," the statement read.
Last month, a man on an Asiana Airlines flight heading to Daegu, South Korea, opened the aircraft door in the air — telling authorities he was "uncomfortable."
In March, a passenger on a Delta Airlines flight in Los Angeles was arrested after randomly opening the emergency exit door and activating its emergency slide before takeoff.
"When we arrived to Canada and saw the police cars, we felt secured and fine," another passenger on the terrifying flight from Paris to Detroit told the outlet.
DISCLAIMER: The Views, Comments, Opinions, Contributions and Statements made by Readers and Contributors on this platform do not necessarily represent the views or policy of Multimedia Group Limited.