Legendary Ghanaian Highlife musician, Dan Amakye Dede, popularly known as Amakye Dede is the latest personality to be featured on a yet-to-be-aired episode of E Vibes.
The 'Iron Boy' hitmaker is set to speak on his life and musical journey and everything you need to know about the man who for several years projected authentic Ghanaian sound and his hometown Asante Akyem Agogo to the rest of the world.
With nearly 20 albums to his credit, Amakye Dede experimented with different genres; soca, calypso, lovers rock and pop music.
Some of his popular songs include 'Handkerchief,' 'Seniwa,' 'Brebrebe yi,' 'Mensuro,' 'Mabre,' 'Broken Promises,' 'Nsuo Amuna,' 'Sokoo na mmaa pe,' 'To be a man na war,' and 'Iron Boy,' among others.
In 2018, Amakye Dede was installed as a Chief [Okredom I] by the Omanhene of Asante Akyem Agogo, Nana Kwame Akuoko Sarpong.
The musician who began his career in 1973 when he joined the Kumapim Royals as a composer and vocalist, is still one of the vibrant performers in the country.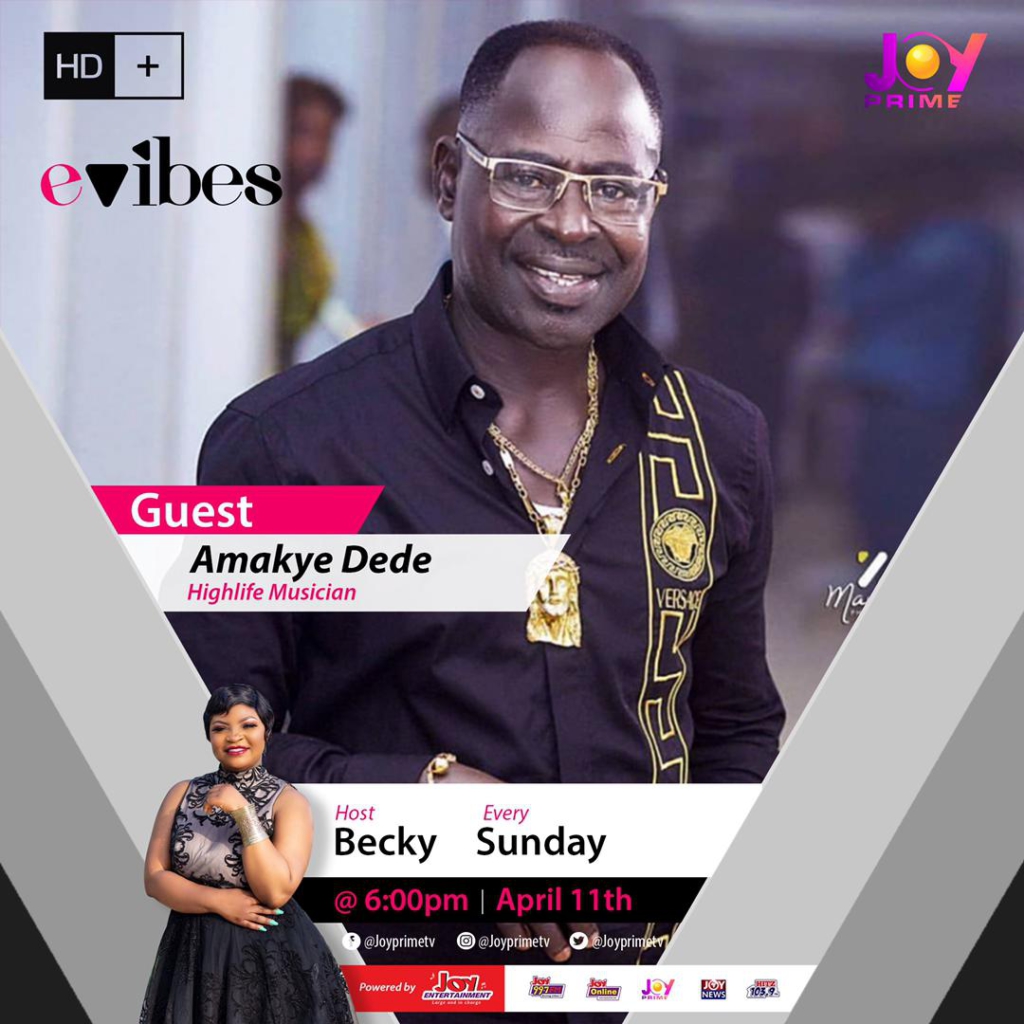 His story is one to stay tuned in for on Saturday, April 10 JoyNews channel and Sunday on Joy Prime.