Ghanaian Not-for-profit organisation, Eco Warriors Movement, has launched an information accessibility mechanism that projects environmental education through sign language and some Ghanaian local languages – Twi, Ewe and Ga.
Dubbed Project Environmental Information for All (#enviroinfo4all), the initiative will provide a platform where environmental information is accessible for all.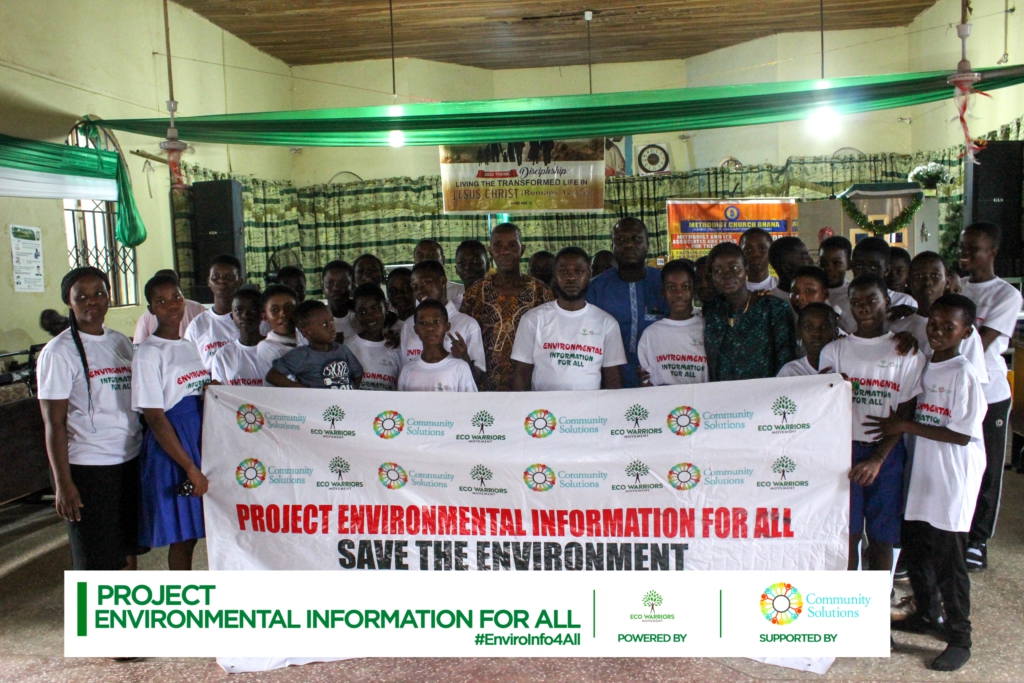 Two districts, the Asante Akim South and Kwahu West Municipal have been selected for the first phase of the project.
President of the Movement, Otuo-Akyampong Boakye says the project's objective is to bridge the language barrier in accessing environmental education.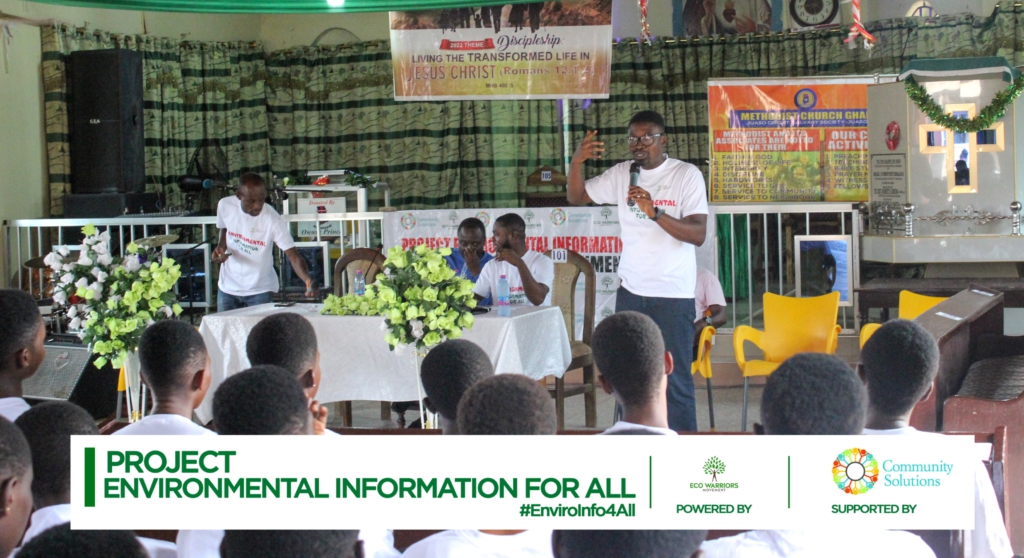 The initiative as part of its activities will translate environmental information into local languages and sign language for particularly persons with hearing impairment.
"…it will lead to the production of infographics and soundbites that address community- specific environmental concerns."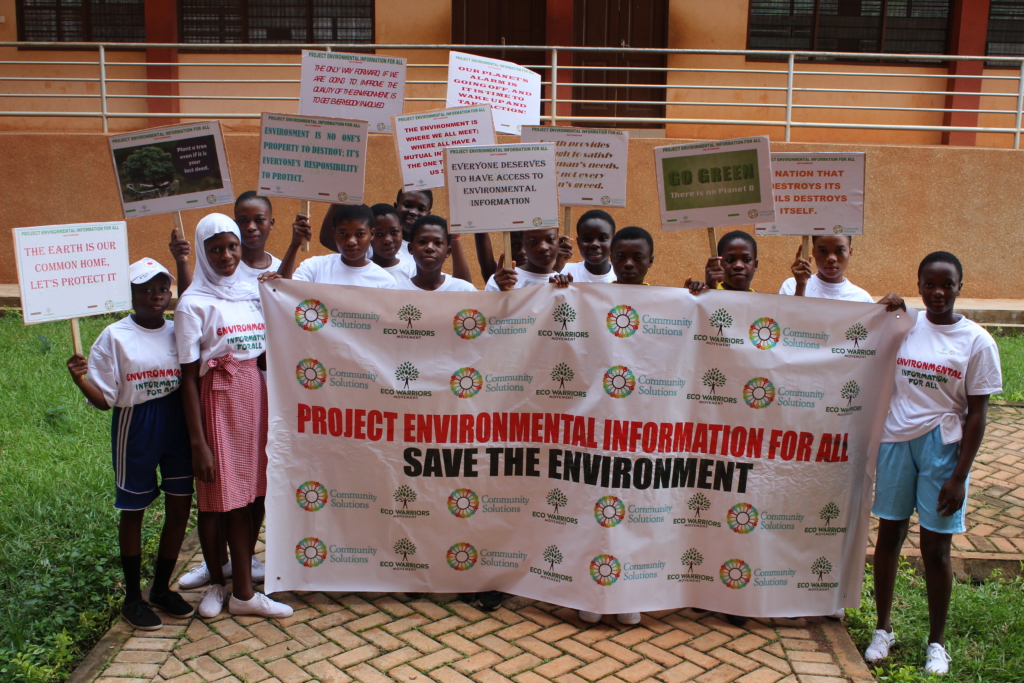 Eco Warriors Movement, has since its inception, established Green Clubs in some selected basic and senior high schools in parts of the country.
These clubs made up of young people, are trained to be environmental change agents who educate students and members in their respective communities on environmental sustainability and climate change.
Mr. Otuo-Akyampong says members of these clubs will form part of persons who will spearhead the translation and dissemination of this information initiative.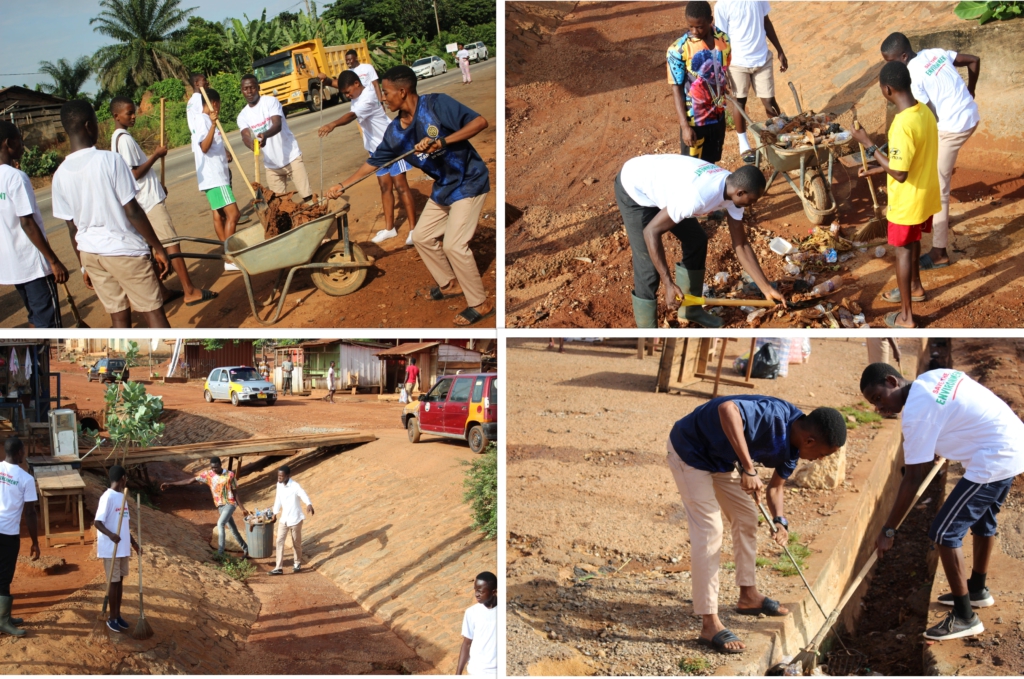 The Launch and Clean-up exercise
The launch of the #enviroinfo4all was marked with a clean-up exercise in the Fodoa community of the Kwahu West Municipality. Participants also cleaned gutters along the main Kumasi-Accra highway.
Others held placards with various inscriptions meant to educate travellers and motorists on the road and in bus stations that the team visited.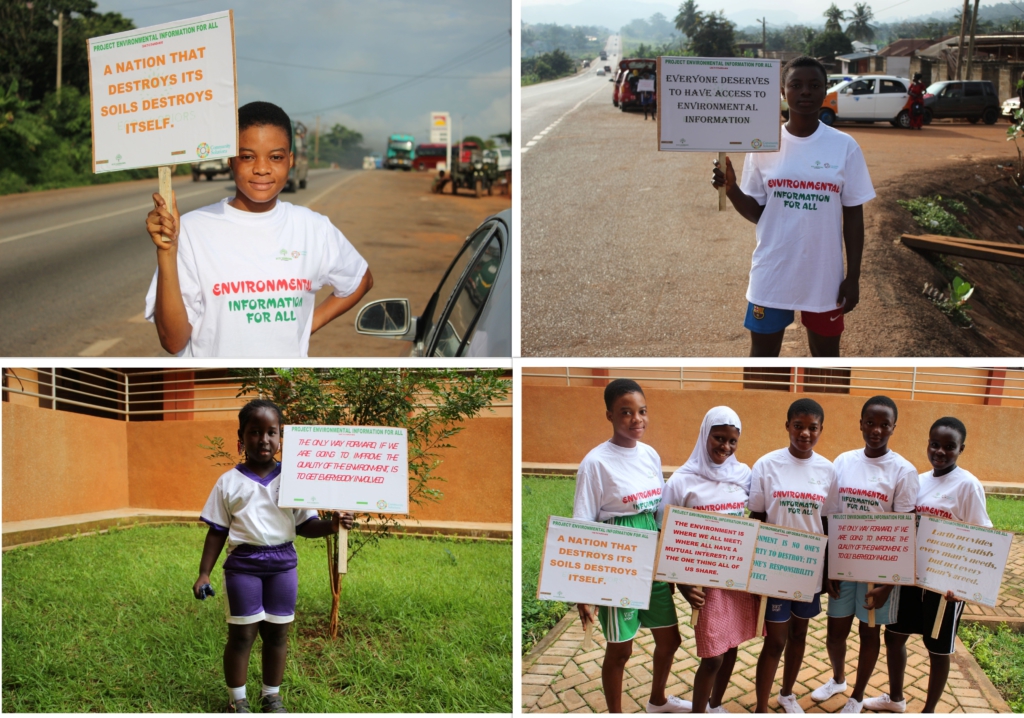 Mr. Otuo-Akyampong Boakye reiterated to the community, the importance of environmental cleanliness and the need for individuals to take up the responsibility of maintaining a clean environment.
He expressed his appreciation to the Community Solutions Program for their support.
The project is led by Otuo-Akyampong Boakye and Mavis Okyere who are all fellows of the Community Solutions Program.