At the age of 12, Benjamin Frimpong was diagnosed with diabetes. Unfortunately, he witnessed his mother die of the same illness.
Life could not have been worse as he's now rendered an end-stage kidney failure patient. He recounted his ordeal to JoyNews.
"It wouldn't be well. It wouldn't be ok because I've suffered since my childhood with this diabetes, to hypertension, to stomach ulcer, to heart-related diseases and it's ending with a kidney issue. There's no hope for me."
Benjamin took a transfer from Aggrey Memorial Senior High School to Accra Academy. This was to bring him closer to home because of his frequent relapse.
After managing to complete secondary school he couldn't further his education as there was no improvement in his health.
This he says has shattered his dreams of becoming an accountant and made it impossible for him to cater for his family as he had wanted.
"By the grace of God, I could complete Accra Academy. So after school, I wanted to further my studies. I wanted to be an account. Sometimes it pains me I couldn't further my studies to reach where I wanted to be."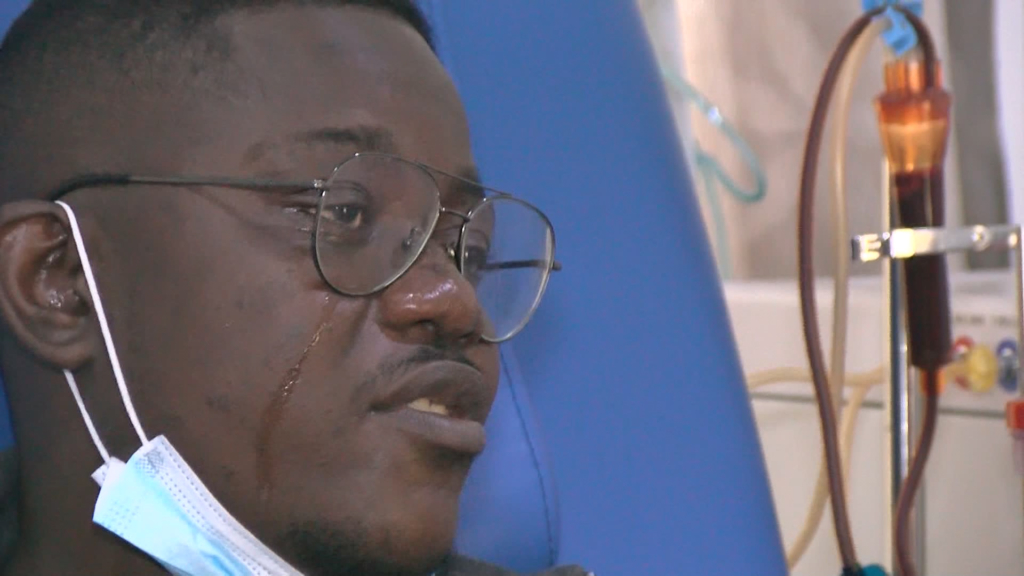 He is currently on dialysis which has become the sole means of his survival. He must undergo this treatment three times a week.
Although there are side effects of dialysis, doctors say if he misses a session, there will be dire consequences.
Benjamin wants to live and fulfil his dreams. This request comes with a price. He must raise between $60,000 to $80,000 for kidney and pancreas transplants.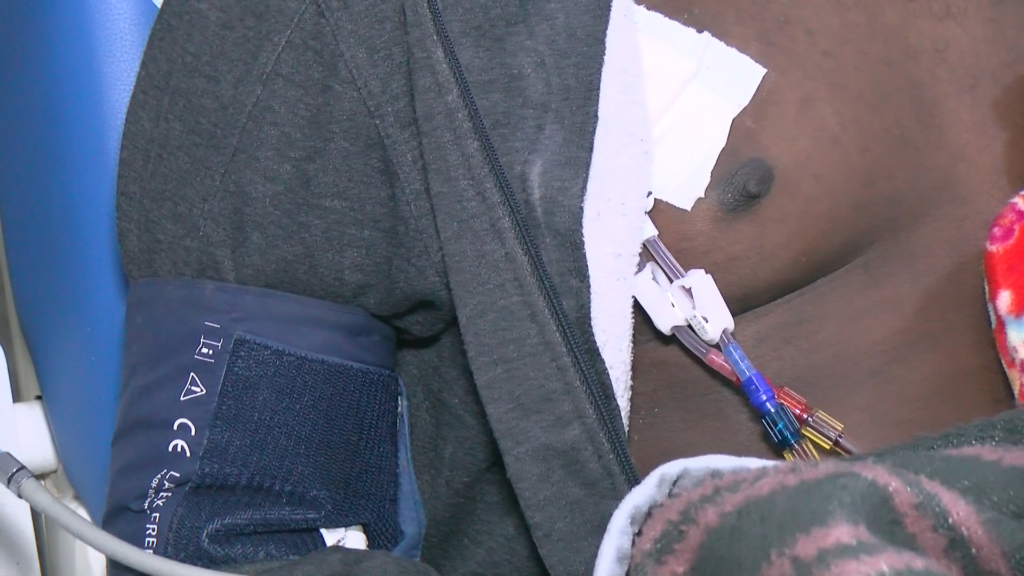 "We are trying to raise some funds for the transplant. Between 60,000 to $80,000. The time we have is very small. I beg the public to help me out."
Frimpong Tano, father of Benjamin, who doubles as a single parent and a pensioner explains how the situation is draining him financially.
"Before you leave here, the average cost is about 500 to 600 cedis. I had a shop at Makola but because of this sickness, both the mother and him, everything eventually collapsed. I had to come home. I don't know. I need the help of the public."
Dr. Amoah, who is in charge of Benjamin's treatment says the worst would happen if help is delayed.
"Dialysis is expensive and time-consuming. There's also the issue of complications. Because of its high cost, eventually, their funds may run out and if the funds ran out, that means he's going to die."
Will Benjamin's cry be heard?
DISCLAIMER: The Views, Comments, Opinions, Contributions and Statements made by Readers and Contributors on this platform do not necessarily represent the views or policy of Multimedia Group Limited.